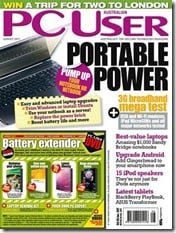 Computer magazine subscription for your dad? – Father's Day is coming (man, another year has passed!) which reminds me of my great dad back home overseas. A great dad indeed who has taken good care of me when I was little and even fully supported me back then when I came to Australia to study. He used to drive us around the town back then when I was a kid and I was always amazed at how calm he was when he was driving. It felt like nothing could annoy my dad when he was driving, no matter how bad it was!
If you are thinking of giving a gift to your great dad, then you might want to consider giving him a 12-month magazine subscription from magshop.com.au. Subscribe before 4th October and you could win a Volkswagen Golf  Wagon! There are plenty of great magazines there with competitive prices. If I become a dad, I would really love to get a computer subscription magazine (being a technology freak).
There are many computer magazines available for us, focusing on different areas such as reviews, tips, or even hardware news. Though I'm not into hardware myself, I always love to read upcoming innovative hardware every now and then. One of the good computer magazines to read is PC User magazine.
The Australian PC User magazine covers the latest news in the technology world and accessible to those who are interested in following the latest trends in technology. The editors at Australian PC User always try to give practical hardware and software reviews, guides and how-to tutorials, without trying to write too many jargons that only geeks like me can understand. It is one of the magazines you can pick up while trying to know and learn for a new thing or two.
Even though lots of people go for an e-magazine such as on the iPad, nothing can beat the feeling of touching real paper and reading a hard copy magazine. Honestly speaking, my dad would definitely go for the old-style newspapers and magazines if he can choose to.
Besides the PC User magazine, there are many others available at magshop. However, if your dad is not into technology, you can always opt in for something else like automotive or even cooking magazines.