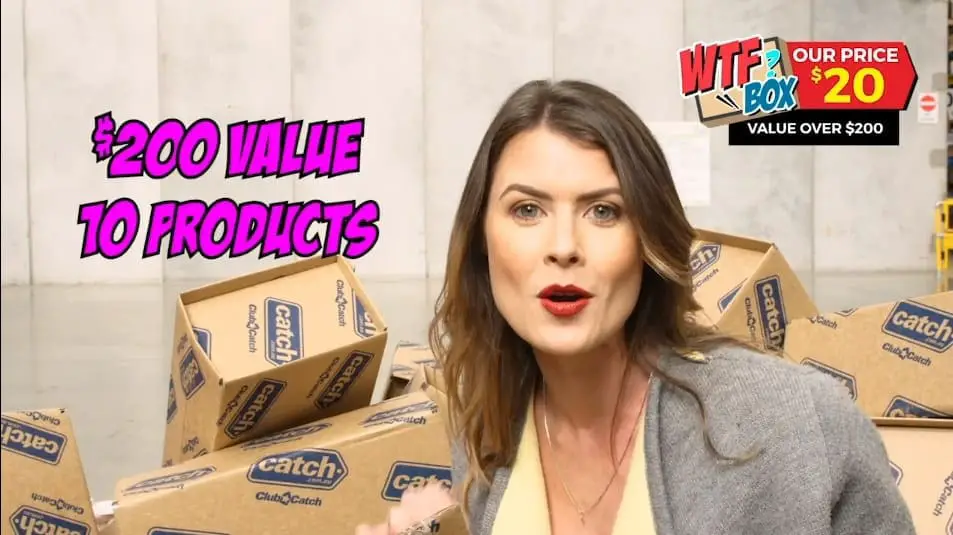 Catch (previously Catch of the Day) is bringing Australian shoppers something to be excited about: Catch Live! Catch Live is a world's first interactive live stream shopping experience, where viewers can have a chance to win freebies and exclusive offers from Catch.
Catch Live will be hosted by Brodie Young, of Quizmania fame, along with a changing roster of guests and guest hosts.
The deals will vary from different categories of items but they will include most well-known brands like Dyson, Nintendo, Apple, Lego, L'Oreal, and more.
When the show goes live, viewers can participate by "using different skills like speed, guessing, and general knowledge to unlock the deals" which can save you hundreds of dollars compared to buying the item elsewhere.
From the looks of it, the trivia question will definitely have a timer before you can lock in your answer and there won't be enough time to Google it.
The show (or trivia game) will be around 10 minutes per episode and vary each episode to keep it fresh. It will also go on air on random days so you can register your interest at catchlive.com.au to find out when to tune in, and be notified when it goes live.
If you've been eyeing on the Dyson V10 or Nintendo Switch, this might be a good time to subscribe and try your luck knowledge.