The new Ballistix Elite DDR4 RAM from Crucial has set a new overclocking world record for the fastest DDR4 memory frequency. Just as when you thought 3,600 MT/s frequency speed is fast enough, a couple of guys from the Overclocked Gaming Systems (OGS) team managed to overclock these RAMs to a whopping 5,726 MT/s!
The Ballistix Elite series are basically designed for hardcore gamers and enthusiasts who care about speed and would comfortably want to run an overclocked memory on their PC.
While Ballistix offer other different models for more casual users, the Elite is definitely the one to go if you want to push the boundaries further.
The one I have here is the 2x8GB Ballistix Elite DDR4 PC3600 kit (BLE2K8G4D36BEEAK), with 16-18-18 dual-channel.
Using AIDA64 Extreme Cache & Memory Benchmark, here is the performance when running the kit as standard (i.e not overclocked):
Now, there's not much point in getting the Ballistix Elite if you don't plan to get the most out of it, i.e overclocking. But if you are like myself who don't want to mess around using liquid cooling or not an expert in overclocking, you just want to be able to flip a switch and make sure it just works.
Well, you can. Ballistix Elite supports Intel XMP (Extreme Memory Profile) where you can just flick the switch from your motherboard's BIOS:
This was tested on an Intel Skylake CPU with ASUS Z170 PRO GAMING motherboard, with a cooler fan from CRYORIG.
Running on 3,600MHz, AIDA64 Extreme Cache & Memory Benchmarks shows a whopping increase in performance stats: 45,287 MB/s read speed and 50,819 MB/s write speed with Memory Latency of 51.4 ns (compared to 36,409 MB/s read speed and 37,404 MB/s write speed with Memory Latency of 64.5 ns with no overclocking).
But on May 13, 2019, Stavros Savvopoulos and Phil Strecker from the Overclocked Gaming Systems managed to overclock even further manually, pushing the memory frequency from 3,600 MT/s to 5,726 MT/s (almost doubled)! Now of course, these guys used liquid nitrogen cooling to handle the heat & a beefier system running Intel i7-8086K on the ASUS Maximus XI Apex Motherboard but still is very impressive! Check out the submission here.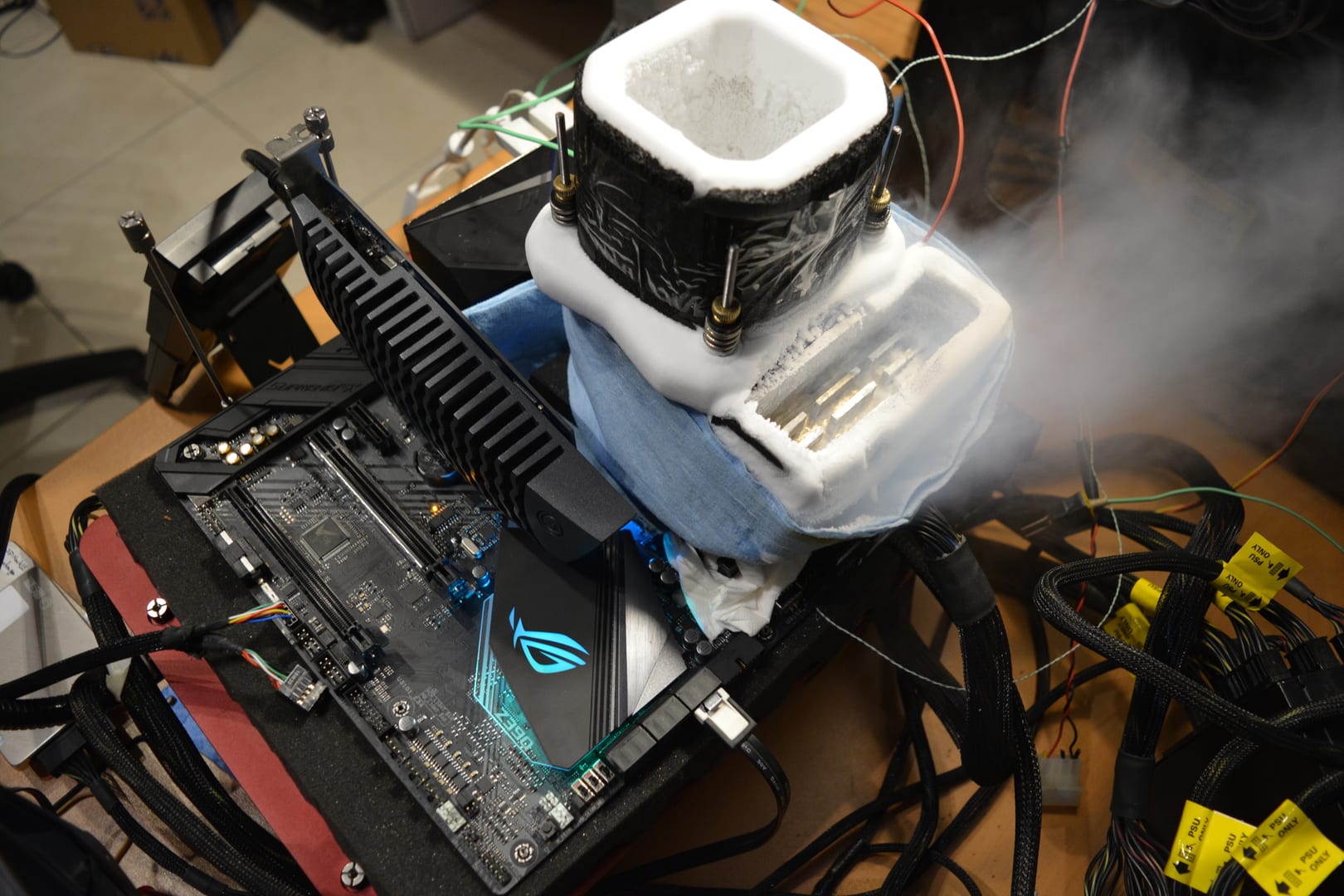 The Ballistix Elite has apparently set a new breakthrough in the overclocking world!
While most average consumers probably won't have this kind of set up at home, the result shows how easy and stable it is to overclock and push the performance out of these Ballistix Elite RAM kits.
Hardcore/competitive gamers and media editors (photos & videos) will definitely has the most benefit from this, even with 3600 MT/s overclocking through Intel XMP. If you are a student or work with GROMACS software GROningen MAchine for Chemical Simulations), you'll be amazed at how fast your calculations and processes will be.
With the exclusive Ballistix M.O.D utility software, you can also monitor the temperature in realtime, so you can further tweak it to suit your overclocking requirements, or if you are going to need a better cooling system inside your PC than what you have now.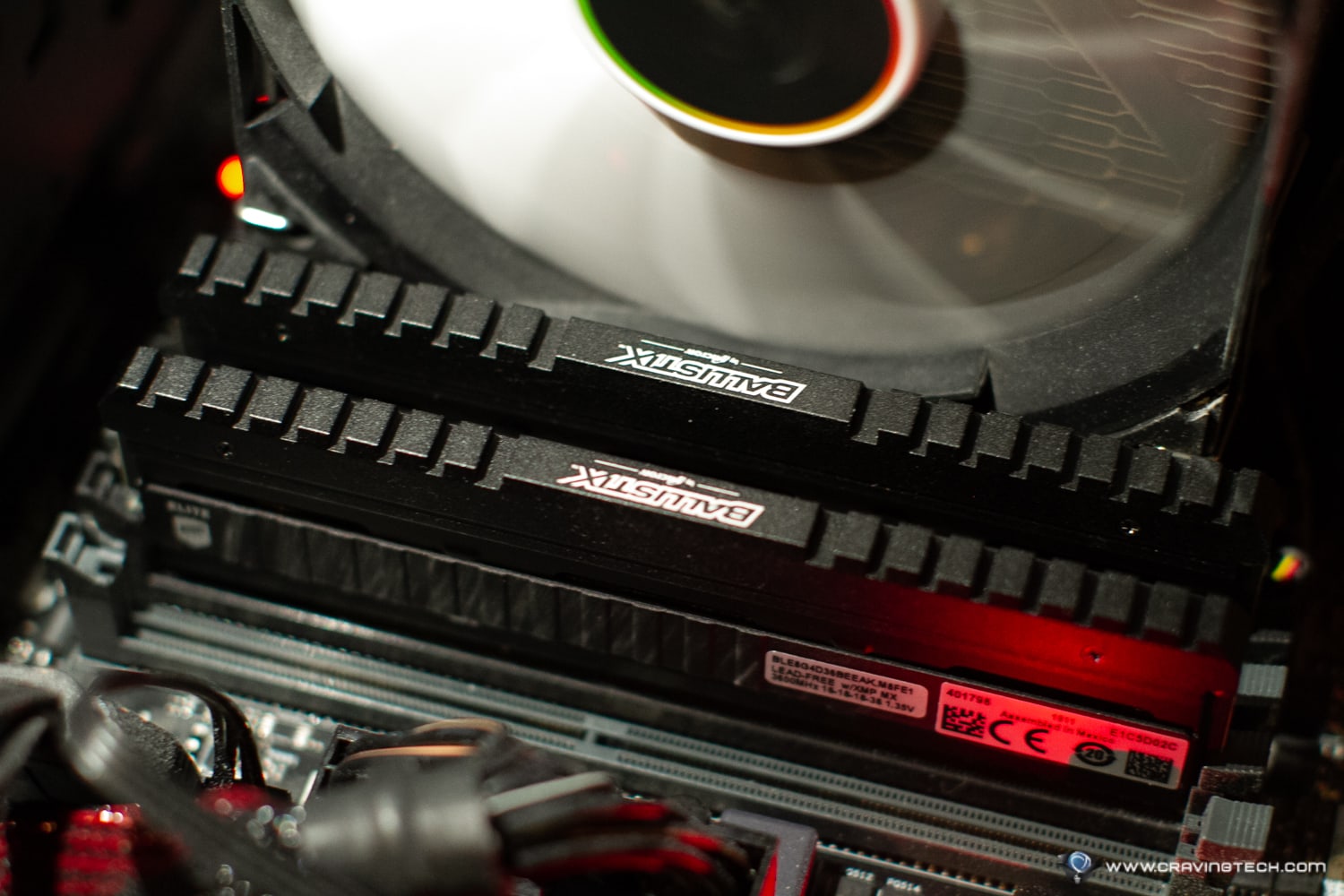 All Ballistix Elite series come with a limited lifetime warranty. The Ballistix Elite PC3600 is available now at major retailers around Australia and Crucial website. It's also available at Amazon (Australia | U.S).
Disclosure: Ballistix Elite PC3600 2x8GB kit was supplied for reviewing but all opinions are mine and not paid
Crucial Ballistix Elite DDR4 PC3600 Review