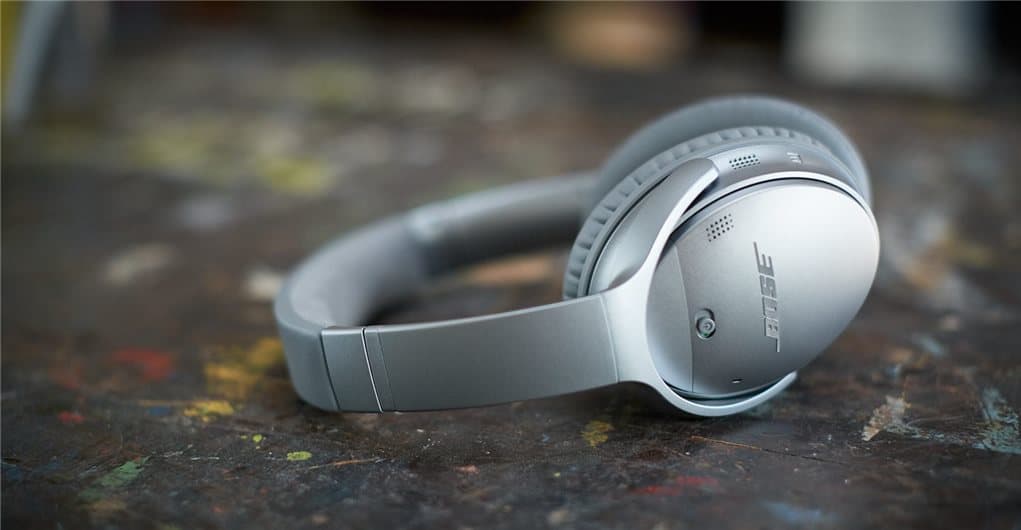 In case you haven't been following the news yet, Bose has launched a new model to its QuietComfort series earlier this month, which is one of the their most popular products in the market.
Bose QuietComfort 25 was a great hit when it's out and popular among many music lovers, thanks to its awesome noise-cancelling and sound quality. However, Bose QC25 does not support wireless/Bluetooth which leaves the fans wanting for more.
Bose QuietComfort 35 is finally here in major retail stores around Australia like Myer, JB Hi-Fi, and of course Bose's official stores for around AU $499.
It features the noise cancelling feature that we all love, now with new support for Bluetooth and NFC. Rather than powered by a AAA battery, this time the new QuietComfort 35 uses a rechargeable internal battery that can be charged via microUSB.
With up to 20 hours of battery life, the new Bose QC35 should be able to withstand a long flight but you can always top it off with a portable battery charger if your travel time is longer than that.
The QuietComfort 35 is available in 2 different colors: Black and Silver. The package also includes an aeroplane adapter so you can use it straight on the plane after you make a purchase.
Bose QuietComfort 35 can also be bought at Bose online store and Amazon.