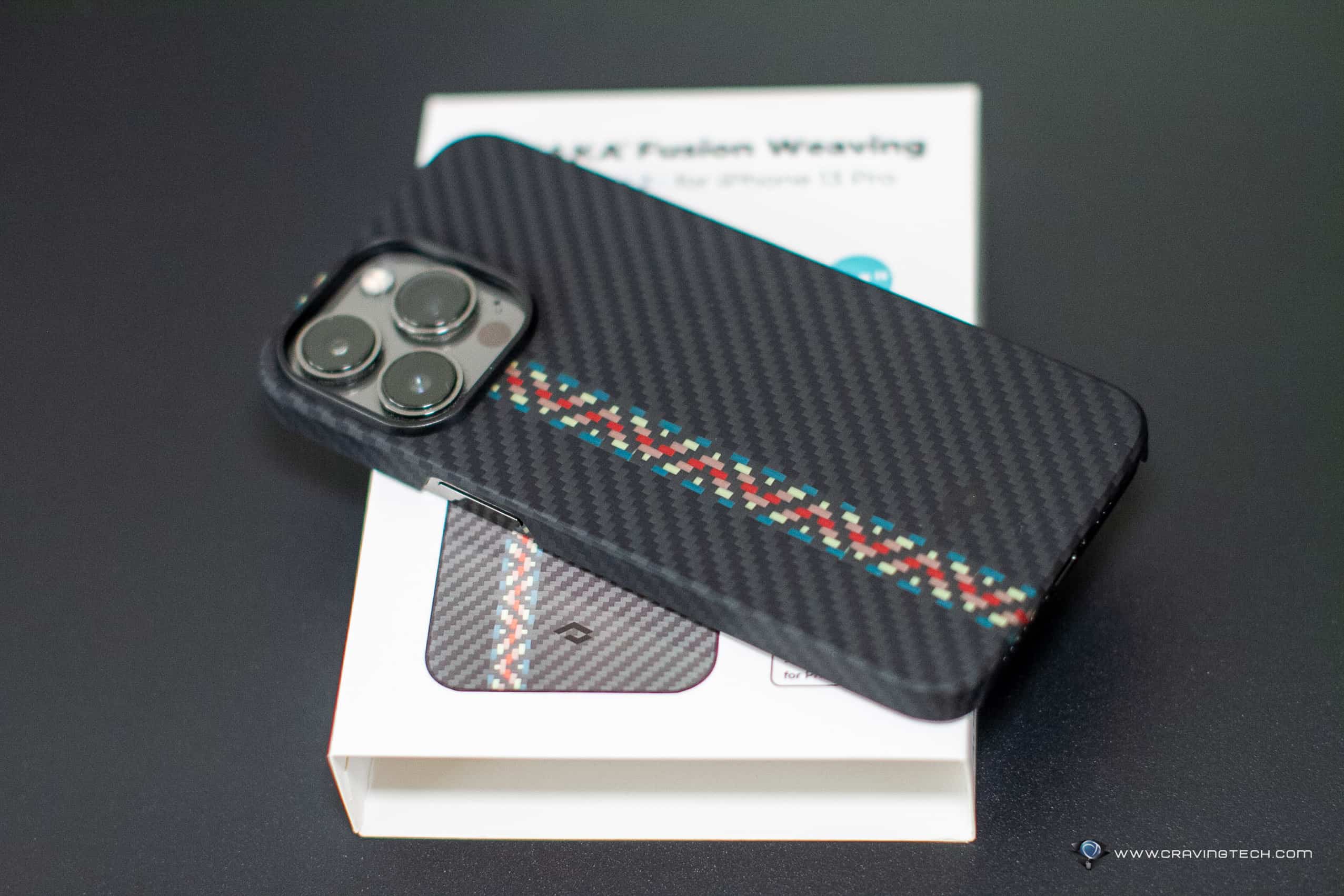 I've been wrapping my iPhone 13 Pro with the case from Cygnett for almost a year but I'm glad I've found these slimmer, more elegant cases. These Fusion Weaving cases from PITAKA looks lovely and sleeker, plus they are slim enough that I really like how they feel in my hands.
The Fusion Weaving MagEZ Case 2 is available on all iPhone 13 series: iPhone 13 mini, iPhone 13, iPhone 13 Pro, and also iPhone 13 Pro Max.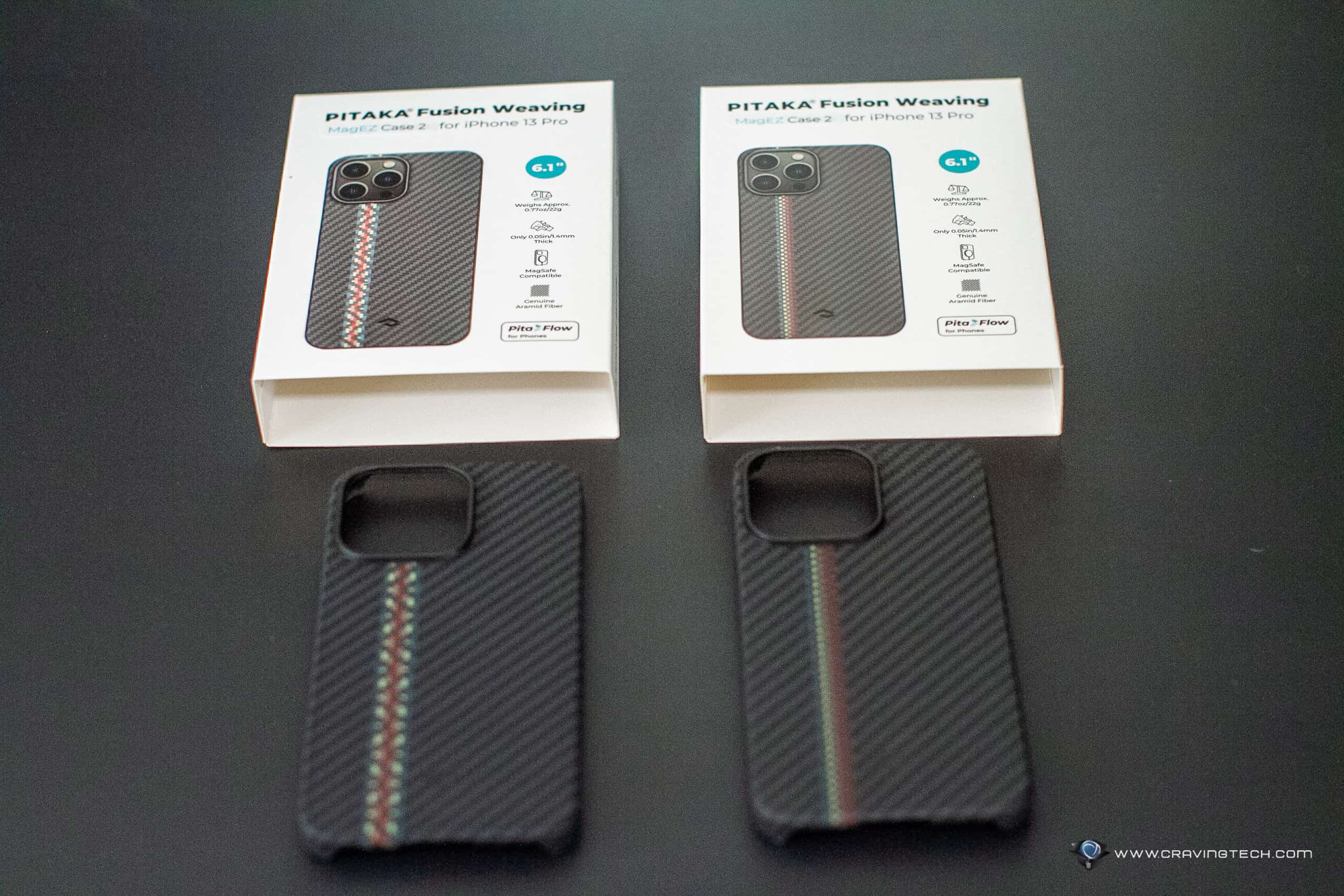 There are four styles to choose from: Overture, Rhapsody, Concerto, and Sonata. The samples I have here are the Rhapsody and Concerto.
Aesthetically, they all look really good and make the iPhone feel premium even while it's wearing a case. I usually have a complain about thick cases that make the iPhone look ugly and bulky, but not this time.
These cases are about 1.4mm in thickness and the iPhone 13 Pro ones weigh around 22.8 grams so they don't add much bulk to your phone. And even though they are pretty slim, it's covered with Aramid Fiber material which is durable and high resistant to force of impact. I haven't done any drop testing (not that I want to) but the case should somewhat cover accidental mishaps and bumps. For a higher and better protection, it's best to check out their MagEZ Case Pro instead.
I like how these cases improve the grip on the iPhone 13 which can somewhat feel slippery, as if you are about to drop the phone anytime. With 3D Grip Technology crafted from the Aramid Fiber with vacuum forming tech and a special coating, what you get is a rougher but feels-good-to grip feel on the sides.
PITAKA Fusion Weaving MagEZ Case 2 is also MagSafe and Wireless Charging compatible. Compared to my thicker Cygnett case before, these cases offer a stronger magnetic grip when I place my iPhone on a MagSafe charger. This is most likely because of the thin case which offers closer contact to the charging surface.
I also like how these cases don't cover the ports and buttons, so interacting with them feels natural. Some cases add extra protection and layer on top of the buttons but these make them stiffer to press. The charging port is uncovered too which means you can plug a thicker. third-party cable connector without any problems here.
If you want to get a case for iPhone 13, these Fusion Weaving MagEZ Case 2 cases retail for $69.99 which is definitely not your average-cheap case, but they look beautiful, provide a good amount of protection, and nice to hold.
Disclosure: PITAKA Fusion Weaving MagEZ Case 2 review samples were supplied for reviewing