Creative Outlier Pro Review – Creative Outlier Pro is Creative's latest addition in their true wireless in-ear headphones collection. 
The Outlier Pro is equipped with active noise cancellation and 6 microphones for clearer voice quality. It also has a long battery life of up to 60 hours.
Creative Outlier Pro Review – Packaging Contents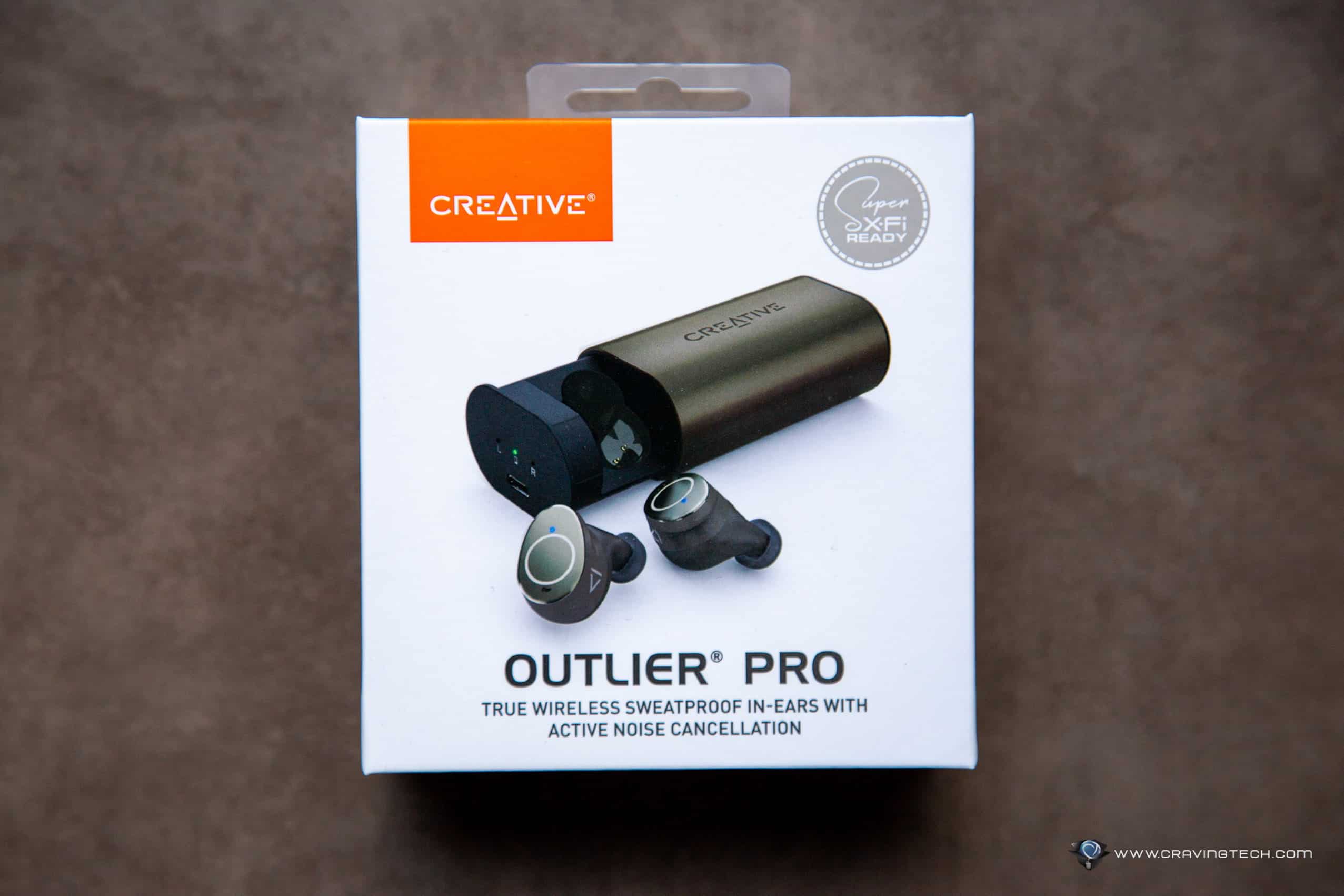 1 x Creative Outlier Pro
1 x USB-C Charging Case
1 x USB-C Charging Cable
1 x Pair of (S), (M), and (L) Silicone Ear Tips
1 x Quick Start Guide
1 x Compliance Leaflet
1 x Warranty Leaflet
Features
Active Noise Cancellation
60 hours of total playtime
IPX5 sweatproof
Wireless charging
Touch controls
6 mics
Bluetooth 5.2
What if you could have all of these features for just $119.95 (RRP)? Suffice to say, that is an enticing value proposition, especially coming from a well-established brand like Creative. Well we're going to find out if it's any good. 
Creative Outlier Pro Review – First Impression
The charging case is going to fit into your pocket with no problem, although it is a bit on the thick side. But if you've owned any of the previous Outlier earbuds, this would be familiar to you. As expected, the earbuds feel comfortable in my ears, I do not feel any discomfort after long use.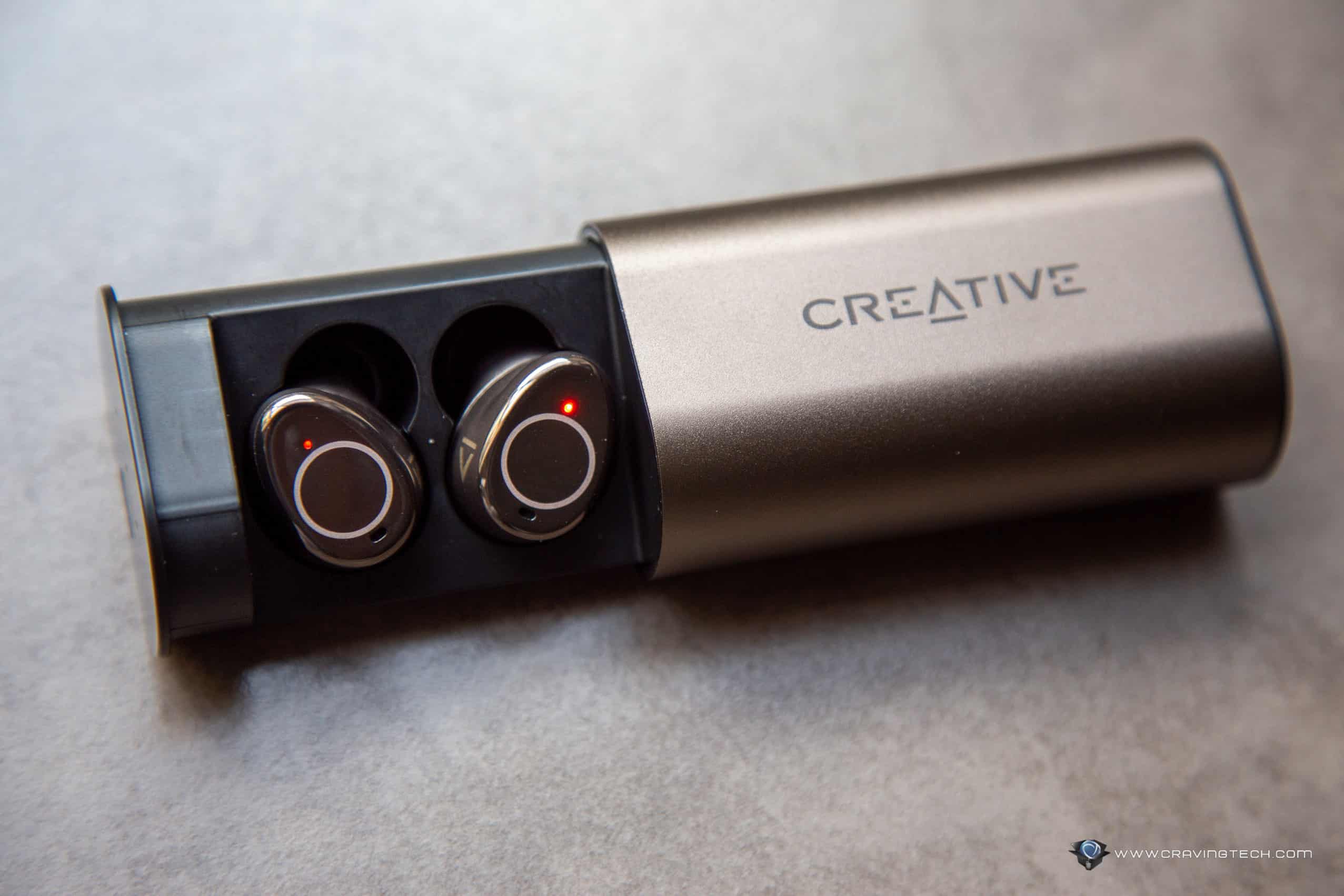 Pairing process is simple, you just open the charging case, and both earbuds will automatically be in pairing mode for the first time. All you need to do is scan for the bluetooth device. 
It's recommended to download the Creative app (to customise and assign touch controls, adjust the ANC, or tweak the audio equaliser).
Plus, you can also download the SXFi app that enables you to create a X-Fi profile (Super X-Fi headphone holography). This app will scan your head and ears for optimum cinematic audio experience. 
Sound Quality
Outlier Pro really shines in the sound quality department. I truly love the well-balanced of it. It's great for music and podcast listening. The hybrid Active Noise Cancellation is also good at removing background noise. However, sometimes I cannot really tell much difference whether the ANC is on or off, I believe it's like it's always on.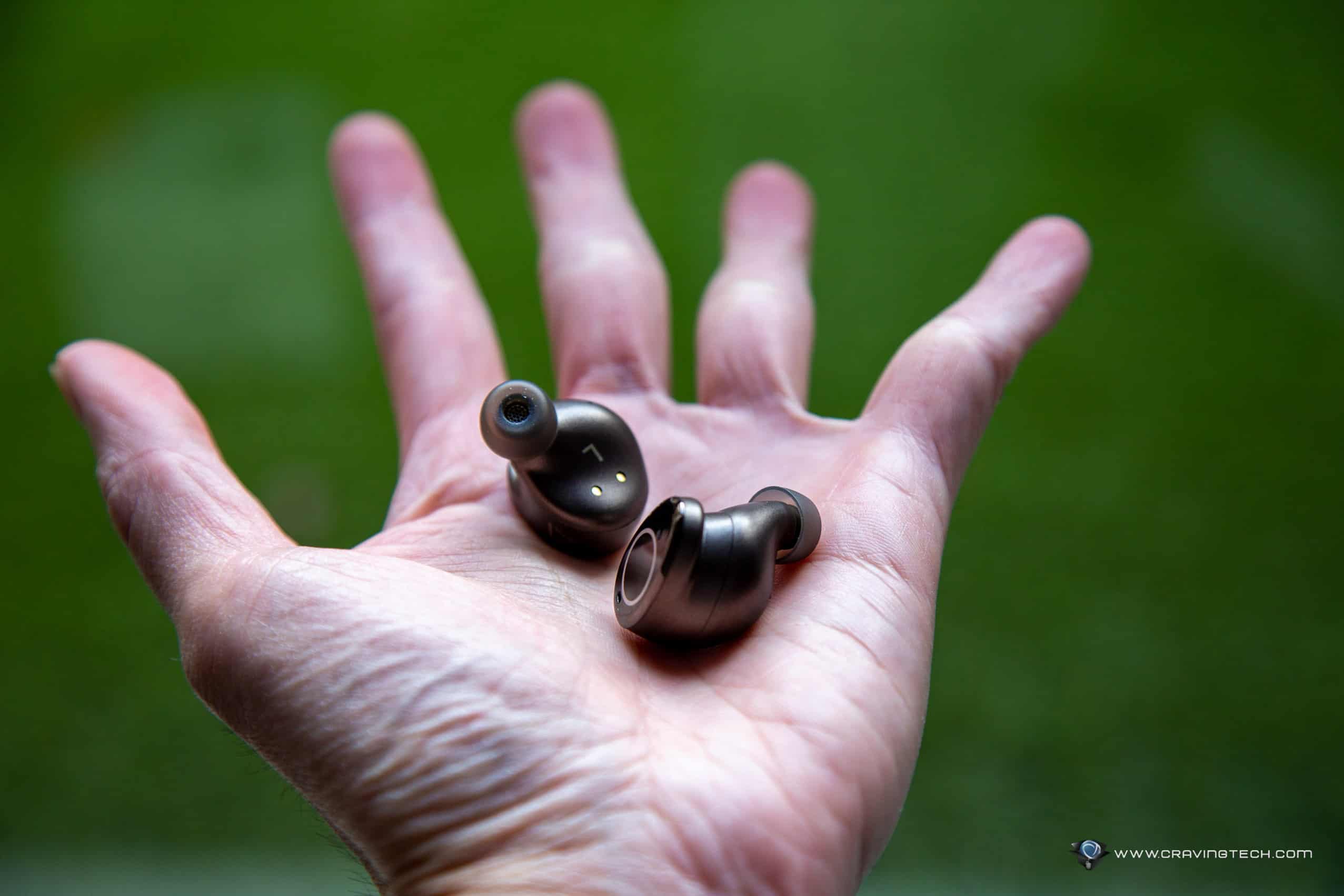 Mic Quality
There are 6 microphones in total (3 in each earbud), and they have been designed to detect any background noise and suppress it. Albeit, the mic quality is clear for voice calls. 
Battery Life
The Creative Outlier Pro's battery is really amazing, I've only fully charged it once in the past two and half weeks of use. It boasts 60 hours of total battery life. It's more than adequate to your needs. You can charge the charging case wireless (wireless charging pad is not included).
Range
The Bluetooth 5.2 really wows me in terms of range. Let me explain. When I used the Outlier Pro in my 4-bedroom house, I didn't have any weak spots at all. Wherever I went, I never lost connection. The range is that good! It's so much better than its predecessors. 
Creative Outlier Pro Tech Specs
Interface: USB-C (Charging), Wireless Charging Enabled and Qi-compatible
Earbuds weight: 7g
Charging case weight: 73 g
Charging case colour: Metallic Umber, 
Earbud colour: Metallic Umber
Frequency response: 20–20,000 Hz
Cable length: 30 cm
Driver: 10mm Graphene-coated Diaphragm Driver
Earbuds battery: Rechargeable Lithium-ion Polymer Battery 85 mAh in each earbud
Charging case battery: Rechargeable Lithium Polymer Battery 900 mAh
Charging time: 2 to 3 hours
Bluetooth: 5.2
Bluetooth profiles: HFP (Hands-Free Profile), A2DP (Wireless Stereo Bluetooth), AVRCP (Bluetooth Remote Control)
Bluetooth operating frequency: 2.4 GHz
Audio codec: AAC, SBC
Operating range: Up to 10m
Wearing style: In-ear, True Wireless
Mic frequency response: 100–10,000 Hz
Mic sensitivity: – 38 dBV/Pa
Mic type: Omni-directional
Weather-proof resistant: IPX5
Operating temp: 0–45°C
Built-in mic: Yes
Music playback & call control: Yes
Controls: Touch controls (Volume and Playback controls)
iOS: iOS 11 and above
Android: Ver. 7.0 and above
Warranty: 1-year Limited Hardware Warranty
Creative Outlier Pro Review Verdict
If you're looking for an affordable wireless earbuds with active noise cancelling, look no further! I would highly recommend the Creative Outlier Pro. You can get it at Creative's website and it's currently on sale for $104.95 (from its $119.95 RRP). Also available at Amazon.