Gatekeeper Review – With the increasing amount confidential information we store in our computers, it is becoming more of a requirement for everyone to lock their workstation every time they step away from it.
However, sometimes there are times when we just forget to do it, leaving us with some sort of a degree of paranoia the moment you come back to your desk and find your workstation unlocked.
I am quite fortunate (perhaps) to be one of these people, and that is why I am now using GateKeeper for my workstation locking needs!
GateKeeper is a combination of a device and application that allows me to automatically lock my workstation as I walk away from it, and "automatically" unlocks the workstation (in my case, just by pressing CTRL + ALT + DEL without the need to type my long and complex password).
The steps to use GateKeeper on my workstation are fairly easy:
Download and install the GateKeeper software.
Plug in the USB provided.
Open the application.
Pair the key with the device by touching it with the USB.
Done!
I was quite happy by how quick and painless it is to set up.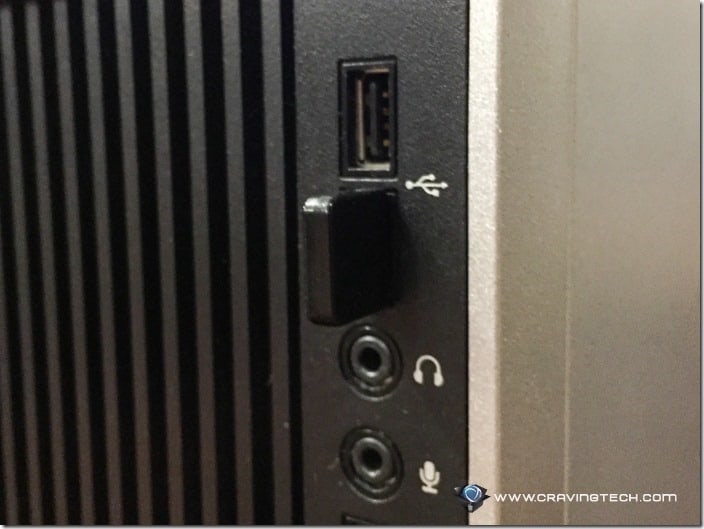 (11.jpg)
The application allows you to set the distance to lock and/or unlock by changing the scale between "Near" and "Far" (at this moment, the actual distance of "Near" and "Far" is anyone's guess – but I assume this is based on the strength of the Bluetooth sensor).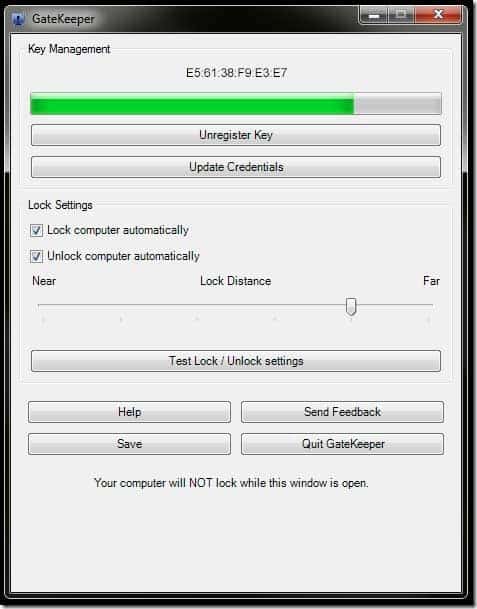 Another great feature of GateKeeper is that it acts as Bluetooth Location Tracker. Simply pair the key with your Bluetooth enabled smartphone using the app, attach it to the object you would like to track (e.g. your bag, your set of keys, or even your pet) and when the said items are out of range, you will be notified on your smartphone.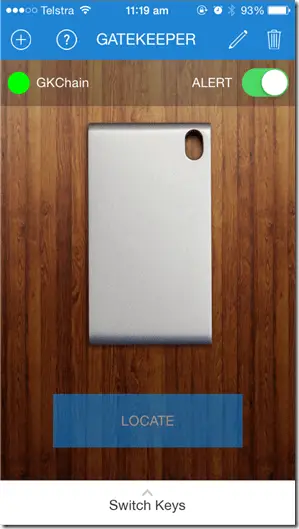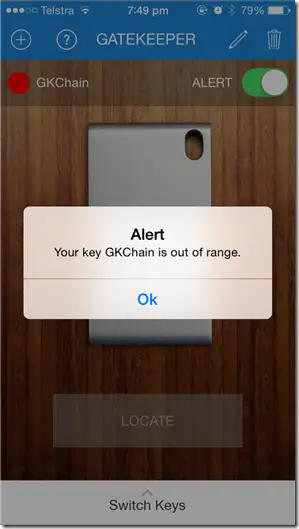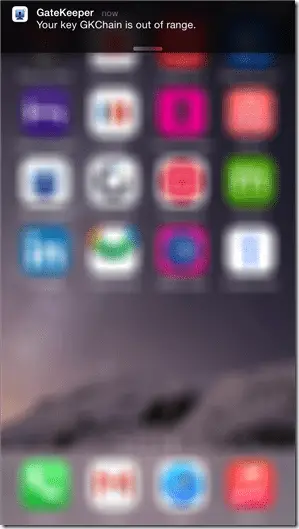 You can pair GateKeeper to several devices at a time, although you obviously can only activate one function at a time since there will only be one Bluetooth frequency. This way, I can turn toggle my Bluetooth switch from my paired devices accordingly to switch the mode of usage. For example, during the day I keep the key in my pocket when at work to lock and unlock my desktop workstation, and when I leave the office I put the key back inside my bag, turn on my Bluetooth in my smartphone, and it will act as my bag tracker.
GateKeeper is certainly one simple smart device, and the supported app is one that is full of potential. As a product that had just came out of Kickstarter in early 2014, there are certainly a lot of room for improvements.
For starters, the Bluetooth sensor is still quite inconsistent. There are times when I am already out of range yet no notification was given, and there are also times when I am sitting right in front of my desktop, typing, and it would lock my workstation.
Another concern would be the lack of feedback of its battery life. There seems to be no way of telling whether the battery inside the key is low, and they only way you know you should replace the battery is when it stops working.
Retailing at US$49.99 with free shipping in the USA or $15 shipping worldwide, GateKeeper is now available for purchase online.
Disclosure: Sample was sponsored for the review but all opinions are 100% mine and not paid