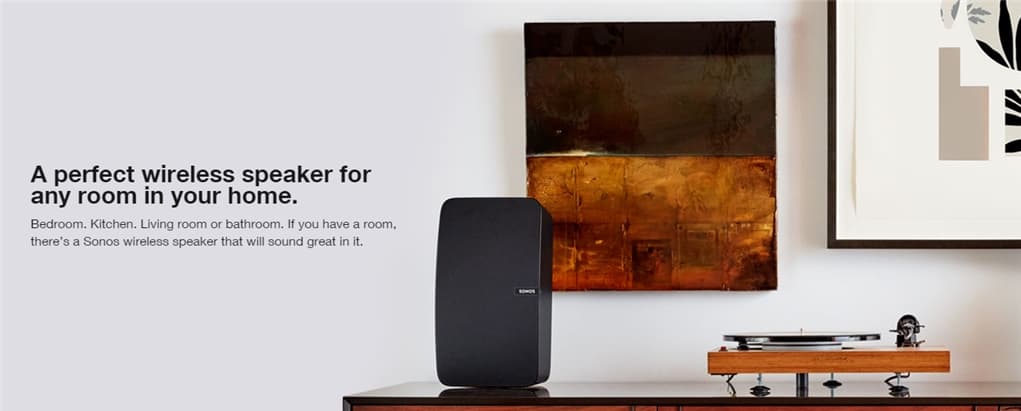 Sonos make great speakers with high aesthetic value and audio fidelity. If you haven't listened to one yet, do drop by to retailer stores that display them and have a blast yourself.
We've pretty much reviewed almost every Sonos model out there here at Craving Tech such as the PLAY:1, PLAY:3, PLAY:5 (minus the Sonos PLAYBASE, PLAYBAR, and SUB) and loving them to the max.
It's not just the visual and audio quality that we like, but the fact that each Sonos speaker is connected to one another seamlessly on the same network.
That means, you can play your favourite tune in all speakers located in different rooms at the same time. You can also go crazy and set different zones so that each zone (that can have a few Sonos speaker in it) plays different songs.
As of this week, you can now purchase a Sonos speaker directly at Sonos.com.au website. You will get:
End-to-end support from the Australian Customer Experience team;
Fast, secure and free shipping to anywhere in Australia though TNT Express;
100-day Money Back Guarantee on any of Sonos products.