Note: This is a guest post written by Blake Davis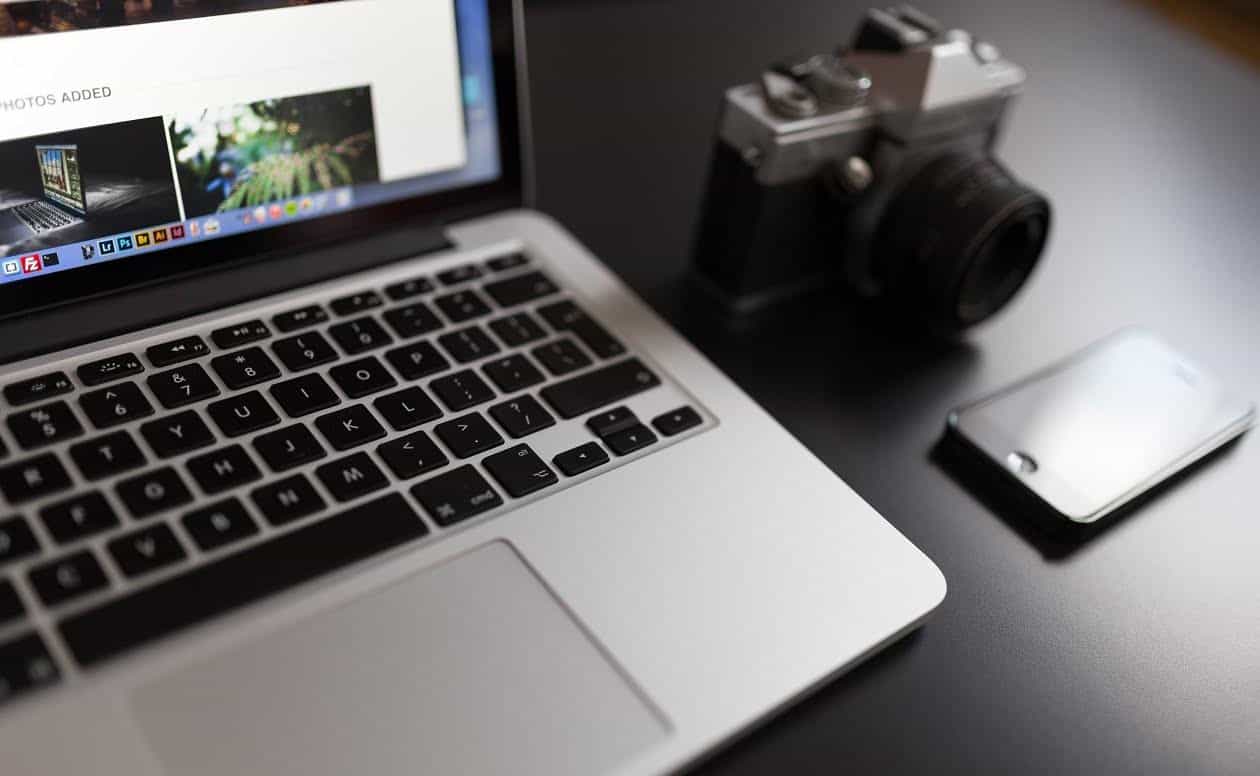 In 2017 it wouldn't be a long shot for one to say that your office is where your laptop is. You see, most businessmen these days do most of their work in the digital environment.
Through their Google account, cloud services and various online platforms, they are able to do their job from any point on the face of the Earth as long as they have their smartphone or laptop at hand.
While it is true that most of these can be accessed from any terminal on the planet (it doesn't necessarily have to be "their" laptop), people who work on creative jobs (graphic designers or sound editors) need to have a specific hardware that able to meet their unusually high requirements.
With this in mind, here are best four laptops for these kinds of situations.
1.      Apple MacBook Pro MLH32LL/A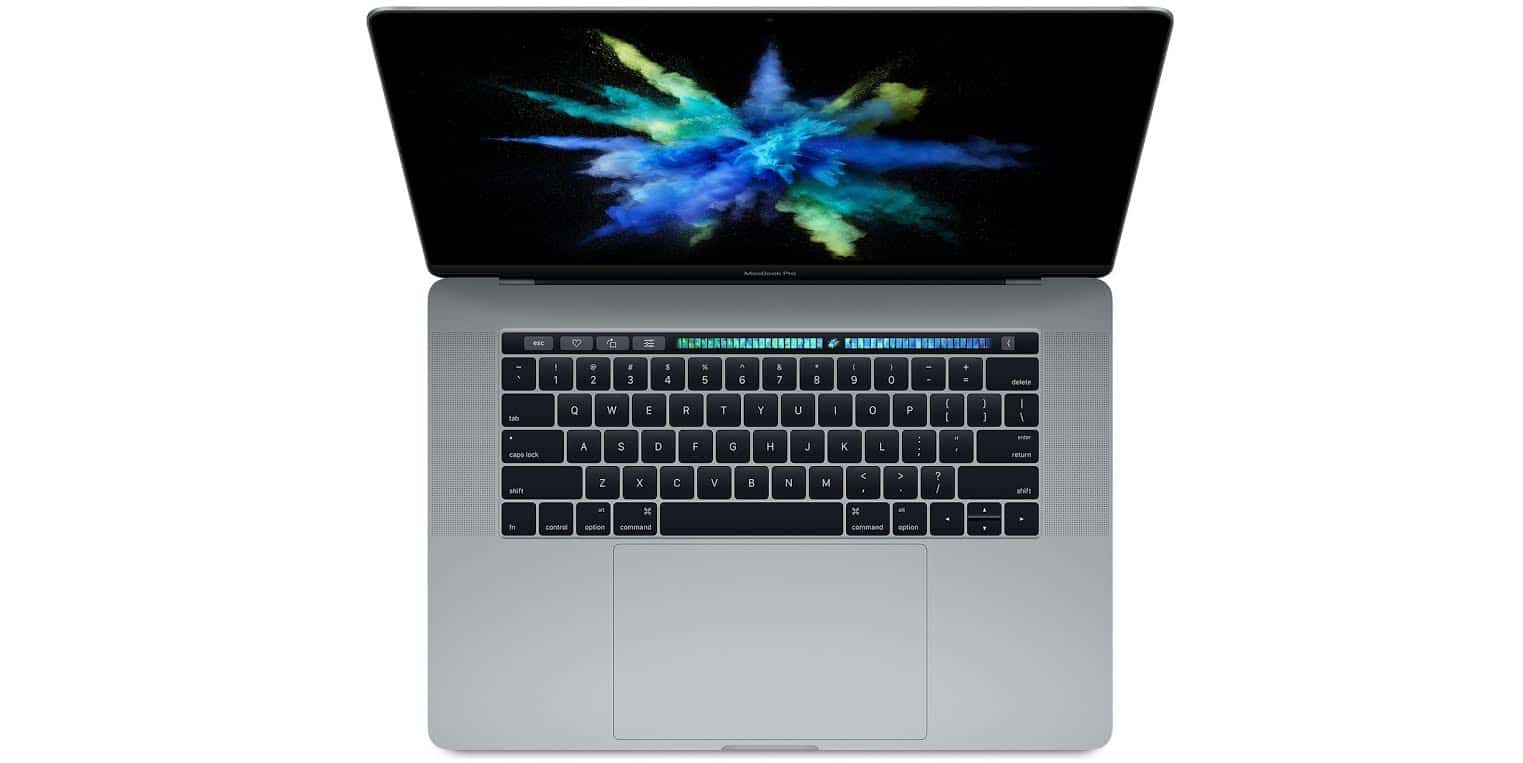 Speaking about laptops for creative work-spots it is impossible not to start with Apple's MacBook. The obvious first position on this list goes to Apple MacBook Pro MLH32LL/A, which is a very definition of a high-end device.
Equipped with quad-core Intel Core i7 working on 2.6GHz, this laptop is more than capable of handling any industry-specific software or platform you may require for work.
Aside from this impressive processor setup, this piece-of-art computer is also packing AMD Radeon Pro 450 GPU with 2GB GDDR5 memory.
As for the screen size, it comes in 15.4 and 13.3 inches (for those who are looking for something a bit more compact). Finally, the memory capacity of this device is 256 GB or 512 GB which is on its own more than enough for work.
Needless to say, this particular device is the all-time-favorite for freelance web development due to all the amazing software available on Mac OS Sierra.
2.      Microsoft Surface Book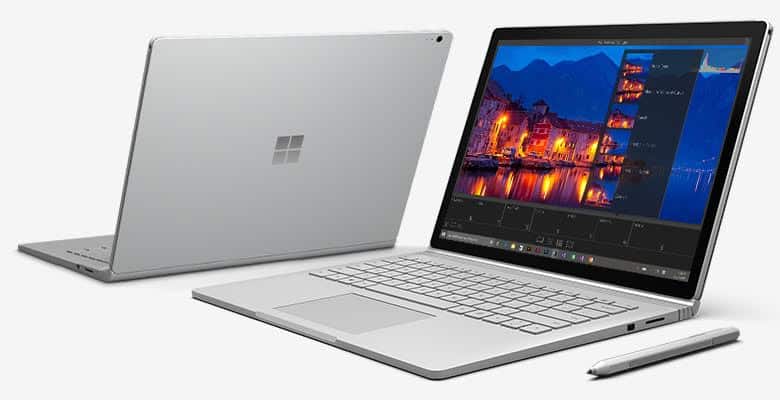 While a lot of people still debate on mouse vs. touch, they loose from their mind that for the majority of creative professionals it is all about the pen. This is what puts Microsoft Surface at the forefront of this list.
This amazing laptop comes with a 13.5-inch large PixelSense screen, but for those who are looking for even more, there is an adjustable Surface Studio with a 28-inch display in the offer. Speaking about other specifications of this laptop, as you would expect, it runs on the standard Windows 10 and packs 1 TB of storage space, that comes along with 16GB or RAM memory.
GPU it packs is the NVIDIA GeForce GTX 965M. As it is only fitting for such a magnificent laptop, it is equipped with the standard Intel Core i7.
3.      Lenovo Yoga 720
One of the greatest dilemmas, that most creative professionals face, is whether to take a laptop or a high-end tablet. Luckily, a hybrid such as Lenovo Yoga 720 allows to you have both at the same time.
Intel i7 provides its user with the lightning-fast responsiveness and is more than capable of running even the most resource-heavy apps with ease. As for the visual display device, this particular laptop comes armed with the amazing GeForce GTX 1050, which allows one to render multiple videos and use some of the latest photo editing tools.
It goes without saying that the last two are a must have for most professions that fall under the category of 'creative'.
Finally, those who get the amazing Lenovo Active Pen (which sadly gets sold separately) allows one to get in full touch with their creative side.
One more thing that could serve as a selling point for this device is its ingenious fingerprint reader, which takes your laptop's security to a whole new level and allows for much safer digital transaction confirmations.
4.      ASUS ZX53VW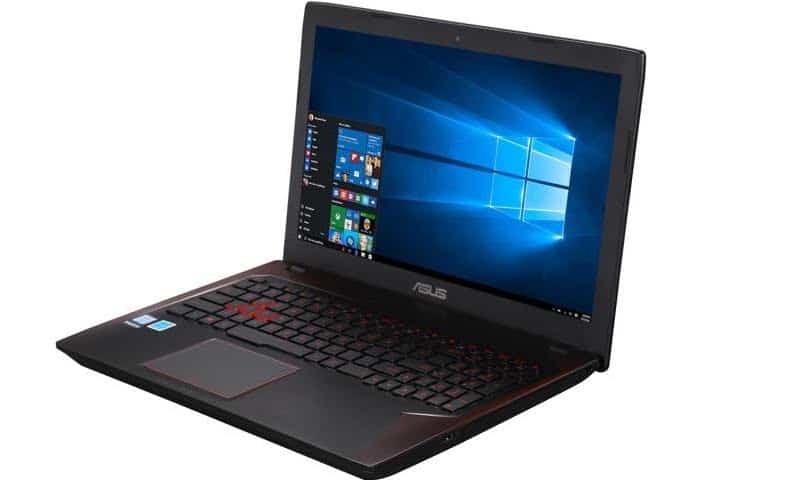 While this particular laptop seems more like something you would find on a list of top gaming laptops, it is a perfect middle ground for all those gamer-designers out there.
Packing an i5-6300HQ processor, it seems like a bit of an underdog on this list, nonetheless, it is more than capable for all the requirements that a graphic design may have in store for it. Aside from this it also has 8GB DDR4 RAM and a GTX 960 with ODD and a 512GB SDD.
The main point of including this laptop to the list was to prove the point that you can find a perfect laptop for most creative tasks under $800. Sure, it will always get outperformed by Apple MacBook Pro MLH32LL/A, but the fact that the later device costs almost three times more, it somehow puts this performance-defeat in the whole new perspective.
In Conclusion
As you can see, while these devices differ in price, brand and performance, which of them is "the best" is definitely not an easy answer to give. For those who don't see a budget as an issue Microsoft Surface and Apple MacBook are the most obvious choice.
Nonetheless, seeing how brands such as Lenovo, ASUS and even Dell have some great devices to offer, it would be quite foolish and irresponsible to outright dismiss them without giving them a benefit of a second look.
All in all, four factors based on which you should make this choice are performance, price, your profession and your personal disposition. Once you set these four straight, the answer should be quite easy to find.