Note: This is a guest post written by Keanna Morrington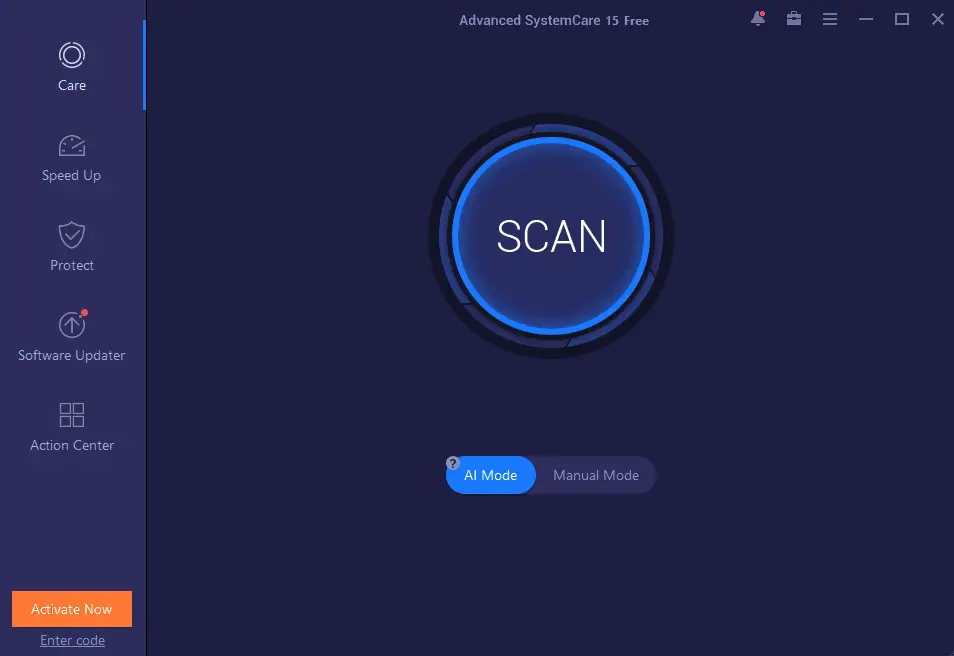 Every time you install an application or make changes to your computer, Windows collects and stores temporary files locally and the files are sometimes inaccessible. With a large number of unnecessary files and other temporary data are collected during months or years of use, Windows computers run slower because of these junk files. 
You don't always have to purchase a new computer or reinstall the Windows system. Instead, you can use third-party optimization software like Advanced SystemCare to speed up and repair your computer with just one click.
Advanced SystemCare is an all-in-one solution that can optimize and speed up your computer and protect your private data. An effective one-click interface allows you to clean up unwanted files, defrag the disks, clean up the registry, speed up the Internet, and fix security vulnerabilities in a simple and effective way. This is multi-functional software that can help users easily deal with Windows PC problems and let users never worry about Windows performance.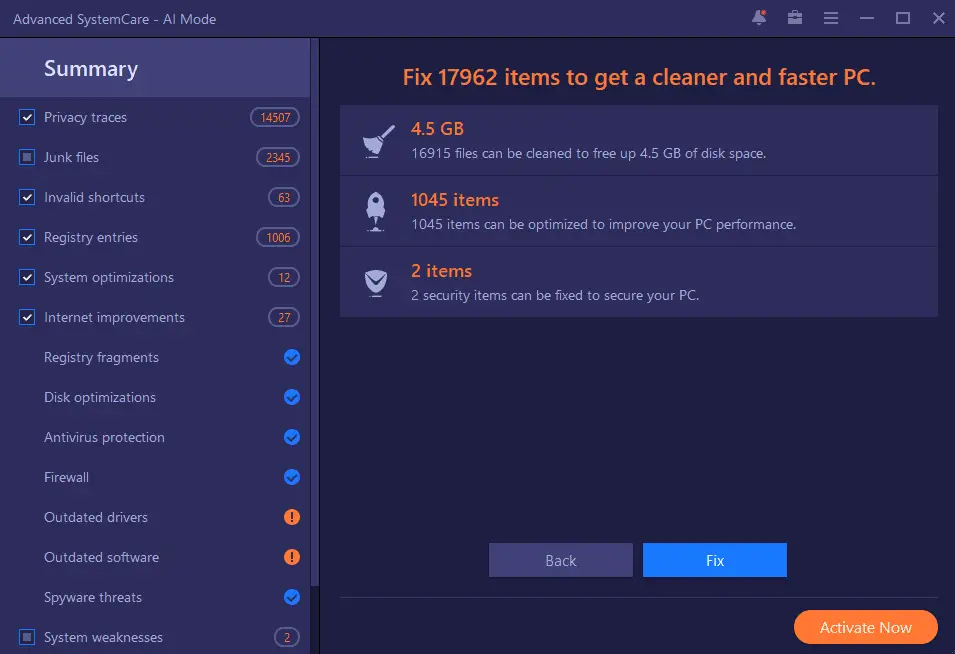 Advanced SystemCare's installation and scan
Advanced SystemCare is easy to install. The installation procedure is light with a 48MB size's installer. You only need to click the install button and the installation will start and complete automatically. After the install, launch the program and click on the Scan button on the Care tab to do a free and full scan to your computer.
If you are a tech beginner, you can choose the AI scan that it automatically scan the files and system items that mostly affect the computer performance. You can also use the Manual Mode to do a customized scan. The Advanced SystemCare scan for Windows temp files, logs, often-used software junks, and fixes registry errors.
 Most important features of Advanced SystemCare
1. Clean up junk files and privacy traces
It auto-scans and clean up the system and desktop software's junk files and invalid registries. Besides, it defrags the hard disks for better disk performance. It also cleans up your browser privacy traces of browsing history, caches, cookies. All common browsers are supported.
2. One-click speed up the Windows system
It closed the unnecessary background programs and services to free up the RAM and turn the PC into work, game or battery mode. It has a RAM desktop widget to monitor the RAM and CPU in real-time. It effectively run a report to the start-up items and one-click enable or disable the startup apps, services, and scheduled tasks.
3. Auto care the system in real-time
It optimizes the Internet setting for work or home use, scans the vulnerability and helps turn on the anti-virus. Besides, it scans and updates the common-used desktop programs and scheduled scans of the computer, and cleans browser privacy traces.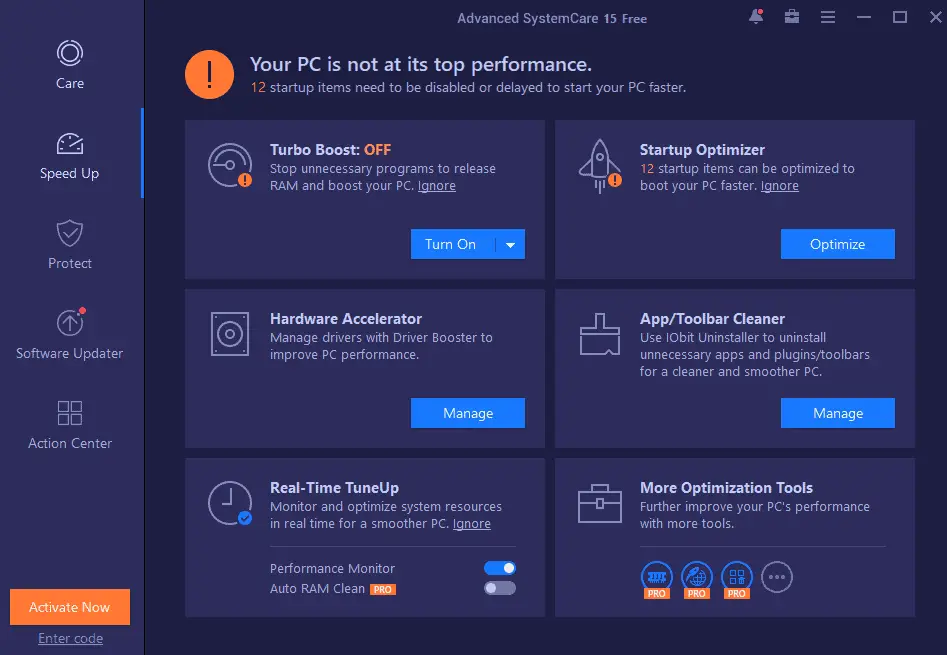 Conclusion
Advanced SystemCare is a powerful and easy-to-use system optimization software. Downloaded and installed quickly and one-click optimize the Windows to be cleaner, faster, and safer. Make sure you download it and do a free quick scan to your computer.