Note: This is a guest post written by Keanna Morrington
If you are using a Windows computer, you may face the common outdated driver issues. The worst thing about outdated driver problems is that they are not easy to locate, diagnose, or even to be solved. You may receive error code messages that you don't understand or your hardware devices may not work with your computer, but you are not sure how to figure out the causes.
Fortunately, in this tutorial you will learn how to automatically update your Windows PC drivers and fix driver errors using Driver Booster.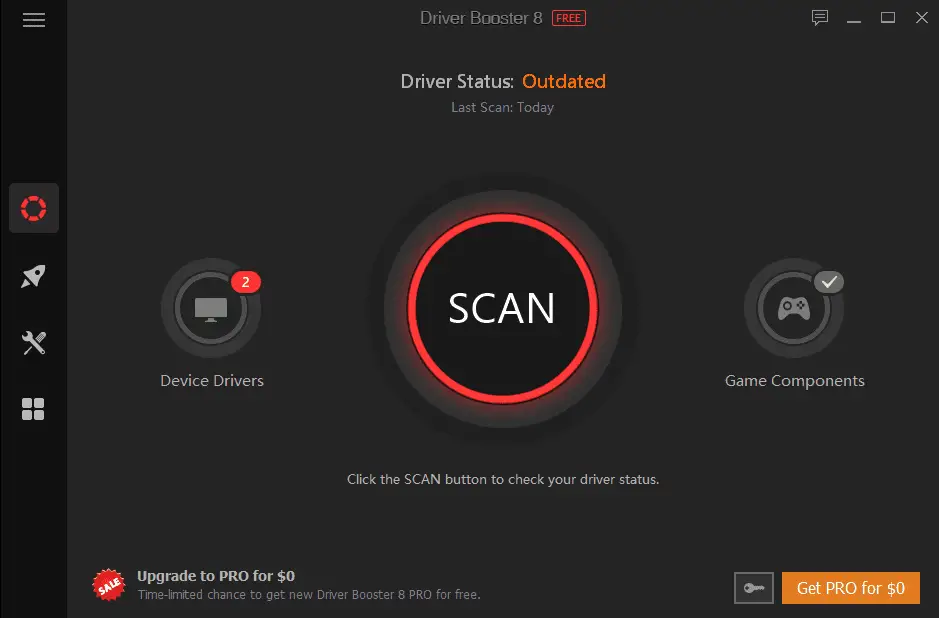 How to use Driver Booster to update Windows drivers?
IObit Driver Booster is a driver updater tool to update drivers and solve all driver related problems on the PC. It has a very powerful and effective system that automatically updates all the drivers on your computer. With the newly added offline driver update feature, you don't have to worry about the Internet connection on a network driver failure PC or on a re-installed PC. Below a step-by-step guide for how to use Driver Booster to easily update all PC drivers.
First download Driver Booster from the IObit official website and install it. This is a fairly standard and simple installation.
After installation, if you purchased a license key, click the Enter Code button to activate the software. It's fine if you don't have a key as the free version still does a good job and works for your PC.
Click the Scan button and it starts to analyze your PC for outdated, missing or faulty drivers and game components.
After the analysis is completed it will display a detailed report showing the outdated drivers info on your PC, including the current and available driver version and provide the options to update, back up, export, ignore or uninstall the drivers.
Click the Update Now button and you can update the drivers in bulk. It automatically download and install the updates in the software with no hassle.
Best features of Drive Booster
Driver Booster is an effective and useful driver updater tool that works on all Windows versions. It ensures that all drivers are up to date and your computer will never encounter problems caused by outdated drivers. Below are the most important features that make it an outstanding tool against all competitors in the market.
It has a driver auto-update feature and you don't have to check every drivers and search for the updates on the Internet manually. It scans the PC and downloads, installs and updates all the drivers with a single click.
It supports the driver offline update feature and you can easily download all drivers in advance and upload it to re-installed PCs or PCs with no Internet connection.
It has a bigger driver database to update millions of drivers. All drivers are provided by the publisher and WHQL verified to have fewer compatibility problems.
It one-click to fix no sound, no Internet connection, bad resolutions and other common device errors and it frees up RAM to boost gaming speed.
Conclusion
Driver Booster is an effective driver updater tool to make all your Windows PC drivers up to date and fix common driver problems. Make sure you download it to have a free and quick scan for your computer.