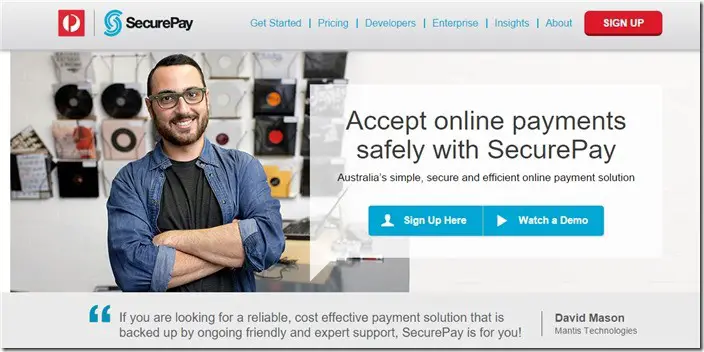 Disclaimer: Brought to you by Nuffnang and SecurePay
Setting up online payments at your website so your customers can make purchases directly with their credit cards, shouldn't be tedious. I remember the hassle of having to apply for an internet merchant account (which includes the process of finding best deals at different banks) when I helped someone to set up an e-commerce website some time ago.
There is also the monthly fee that you have to pay to the bank for having an online merchant account. As it may take a while before your website goes live, this is an expense that shouldn't happen yet. Not to mention when sales are low or you don't make enough profit for the month. Thanks to SecurePay Online Payments by Australia Post, setting up and accepting online credit card payments has never been simpler.
SecurePay basically combines the two essential elements for an online payment (an internet merchant account and a payment gateway), removing the hassles and issues I mentioned earlier. With SecurePay, there are also no setup fees, and no monthly or annual fees. There is only a simple, flat pricing structure of 2.4 percent per transaction when your customers make a purchase using a domestic MasterCard or Visa credit card.
SecurePay Online Payments service is hassle-free as you don't need to keep calculating whether you are making enough profit to cover all your monthly expenses. You simply pay for the service of SecurePay when someone makes a purchase. This benefits small businesses as there is no pressure when you're down on sales for the month.
SecurePay accepts other methods of payment like American Express, Diners Club International, and even PayPal (which your customers may love). Adding these services does not incur a fee on the SecurePay side, and you will only be paying fees from these other services.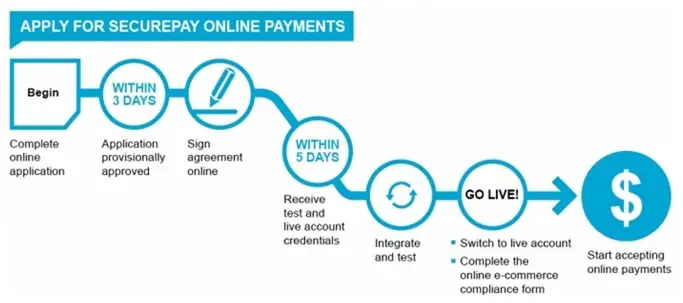 Your application can be completed online and normally provisionally approved within 5 days, so you can start integrating SecurePay Online Payments with your website. Most popular e-commerce shopping carts are supported and guides for developers are provided.
Having an option for your customers to pay directly with their credit cards boosts your customers' confidence about your site. Rather having to rely on a third-party solution (or being directed to a different website), your customer can stay where they are and keep interacting with your site.
You may not have a massive online store or a dedicated e-commerce website. However, you may have some products here and there that you are planning to sell online. With SecurePay, it's easy to set it all up quickly, securely, and painlessly. More importantly, you pay 2.4% per transaction to SecurePay only when you make a sale. Simple.
SecurePay, owned by Australia Post, has been in the industry for more than 15 years and helping more than 40,000 businesses. Definitely worth having a look if you are planning to accept credit card payments on your site anytime soon.