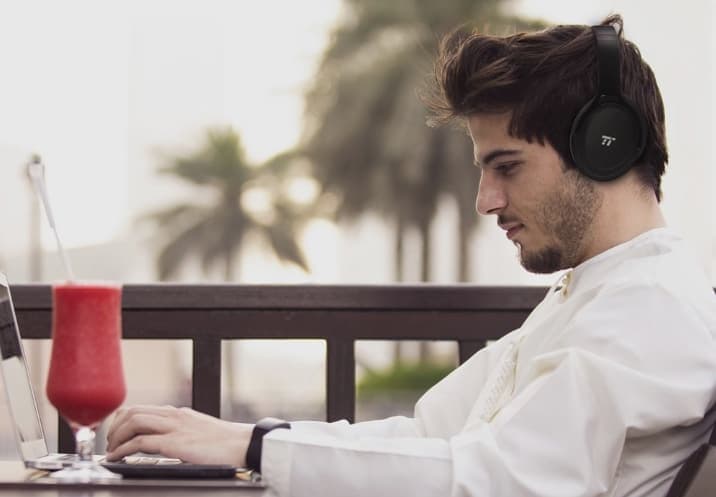 TaoTronics ANC Bluetooth Headphones Review – If someone asked me for a recommendation of a good noise cancelling Bluetooth headphones, I'd say Bose QuietComfort 35 (Bose QC35 or the newer model). But while Bose QC35 has an awesome noise cancelling and great audio, not everyone can afford paying $350-400 for it.
An interesting product from TaoTronics has made its way to my hands for a review and it's available for purchase at Amazon Australia. Their Active Noise Cancelling Bluetooth Headphones, with 40mm drivers and 25 hours of battery life will only cost you $79.99 and should not leave you disappointed for the price.
Now, obviously, do not expect the same audio and material quality to a $400 headphones here. However, TaoTronics ANC Bluetooth Headphones offers Active Noise Cancelling feature under a $100 and that itself should make travellers and commuters happy.
It comes with a travelling case (hard case) and the headphones can be folded away. A microUSB cable is included to charge the wireless headphones, and also a 3.5mm audio cable to use it wired.
Design wise, you can feel the cheaper hard plastic materials as you unbox and touch the headphones with your fingers. The headband foam also captures dirt and dust rather quickly, but easily cleaned with a wet cloth.
The headphones are actually light and comfortable to use. I've been wearing it daily to commute to/from work on foot across Melbourne CBD's traffic. The ear pads are puffy and the headphones don't put pressures onto my ears.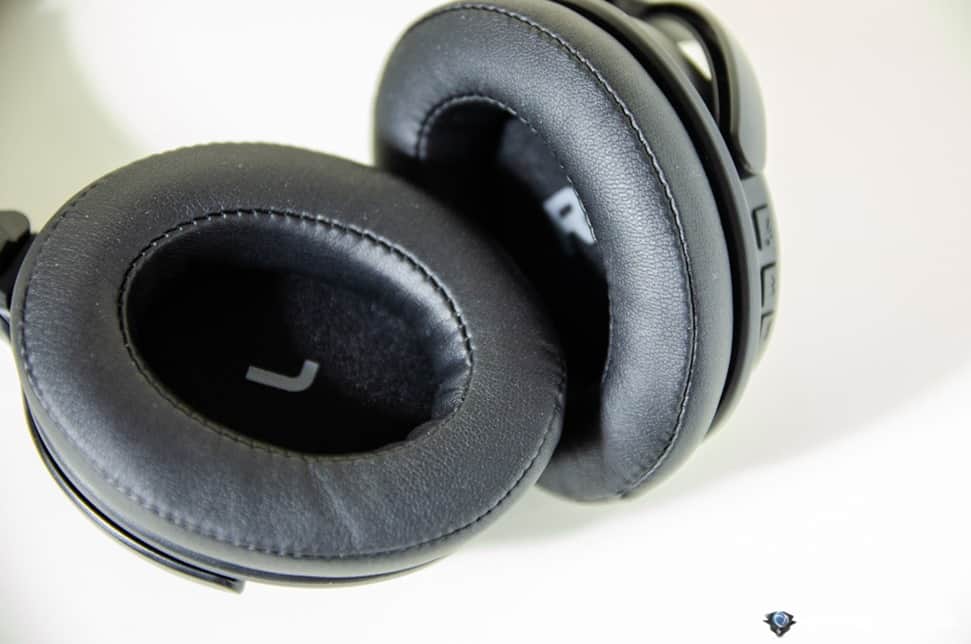 Its active noise cancelling really works (which I would not expect from a low cost product) and I could be immersed into either my music or game while walking outdoor. The constant, humming sound of wind and noise are muffled, and you can barely hear some signature sound such as my apartment's elevator when it arrives. I have not tested it while travelling on a plane or train unfortunately. The active noise cancelling feature can also be turned off and on straight from the headphones.
Compared to Bose's ANC, I'd say Bose is still the winner here but you'll love TaoTronics' ANC especially if you've never worn headphones with ANC before.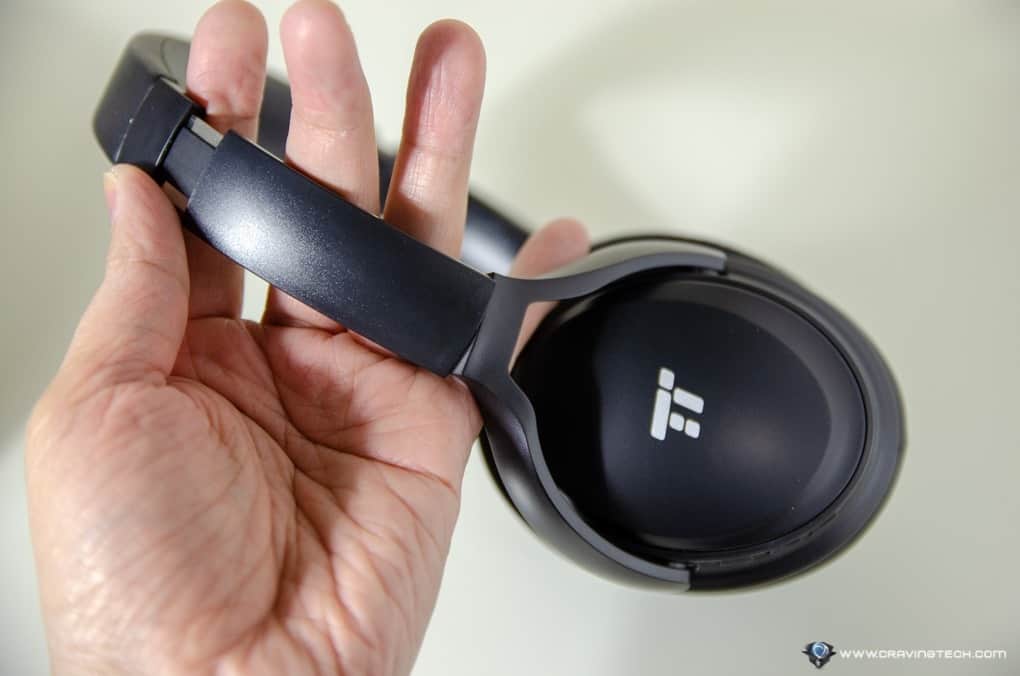 As for the sound quality, vocals sound really good and the headphones have quite a wide soundstage. Separation between the instruments can clearly be heard in every song but when you crank the volume up, you can hear where the headphones can't cope good enough with power (electric guitar strum and drum cymbals don't sound that great). Overall, it does not have a bad sound, but it does not have that rich sound quality you'll hear from premium headphones (i.e it won't "send you to heaven while listening"). For acoustic and vocals-heavy songs though, TaoTronics ANC headphones are great.
TaoTronics Active Noise Cancelling Bluetooth Headphones are definitely for those who are looking for a cheaper version of Bose QC35 (or a budget alternative). Its active noise cancelling feature really works and it pretty much has all the features of a Bose QC35 (except for the difference in material and sound quality).

If you can't pay for $350-400 to get an active noise cancelling headphone and not in the market for high-end audio, TaoTronics ANC Bluetooth headphones will definitely make you smile for a long time. It's a great, cheaper Bose QC35 alternative. Just read at tons of happy customer reviews over at Amazon U.S.
You can grab the headphones at Amazon Australia for AU$79.99, but you can use this promo code to get a 25% off discount (i.e $59.99): SA5XH96X  (valid until 10/07/2018, 11:59 PM AEST)