CORSAIR K100 RGB Review (with OPX Optical-Mechanical Switches) – The CORSAIR K70 (both the RAPIDFIRE and MK.2 LOW PROFILE) were my favourite gaming keyboards from CORSAIR (make sure to check my reviews out), but their latest CORSAIR K100 RGB is on a whole new level.
It has a stunning aluminium design with CORSAIR AXON Hyper-Processing technology that allows 4,000Hz polling rate – which is faster than the traditional 1,000Hz. Combined with the CORSAIR OPX RGB keyswitches, you will be treated by the fastest response time from the moment you press that key.
CORSAIR K100 RGB Review – Unboxing and Packaging Contents
CORSAIR K100 RGB Review – Design & Features
With the aluminium material, the keyboard feels really sturdy but heavy at 1.31kg. It's probably not the keyboard you'd want to carry around with you frequently. There is a cool, comfortable, padded wrist rest as an option in the packaging too.
The K100 RGB, as the name suggests, offers per-key RGB backlighting accented by 44-zone three-sided RGB LightEdge (left side, right side, and the back that faces your monitor). They are really cool to look at, but the problem is that you may not be able to see them as they are out of your eyes' view, and it also depends on the colour of your desk and your room's lighting.
There are 6 dedicated macro keys on the left side of the keyboard, a volume roller, dedicated media controls, and also a unique control wheel. This iCue Control Wheel can be used to adjust the RGB backlighting, as an application switcher, a zoom wheel, music track jogging, etc.
A USB pass through can be used to plug a wired mouse like the CORSAIR NIGHTSWORD RGB, for example, or the CORSAIR HS60 HAPTIC gaming headset that I'm still reviewing at the moment.
The K100 RGB I have here comes with CORSAIR OPX Optical-Mechanical keyswitches but you can also grab the one with CherryMX Speed switches at the same price.
CORSAIR OPX Optical-Mechanical keyswitches use a beam of infrared light to register an actuation compared to mechanical switches. This delivers a hyper-fast and precise keypress registration at a 1.0mm actuation point with zero debounce.
With zero debounce, you can basically type or press really fast in rapid succession and they will all register. These keyswitches are also more durable with 150 million keystrokes guaranteed by CORSAIR. The keycaps are 1.5mm thickness and made of PBT for extra durability.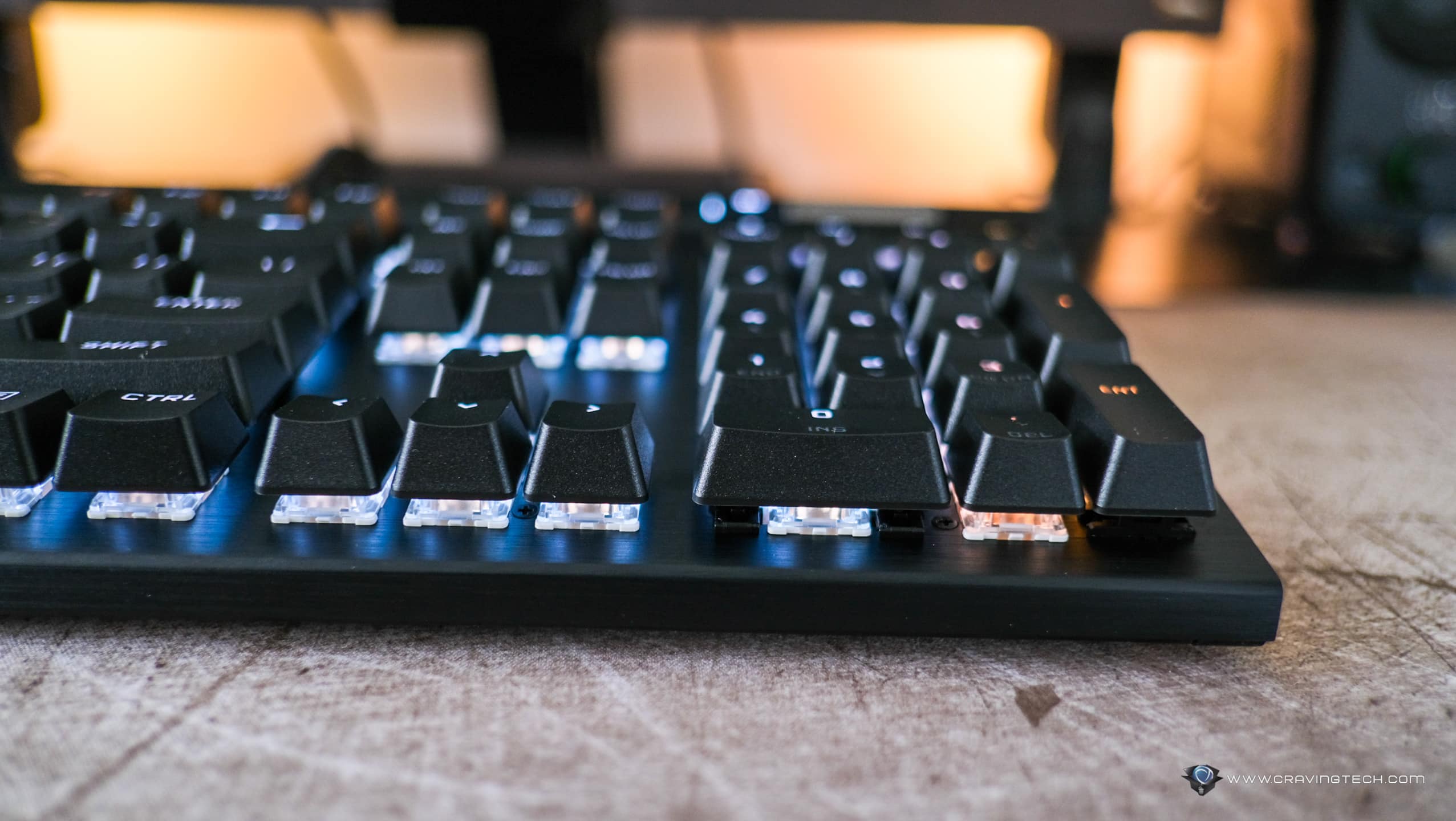 As of typing experience and the feel of the switches, they feel somewhat hollow but definitely fast and comfortable to type even at quick pace. Using typingtest.com, I got a score of 114 WPM with the K100 RGB.
CORSAIR AXON Hyper-Processing technology allows the keyboard to have 4000Hz hyper-polling and 4000Hz key scanning, delivering inputs 4x faster than the traditional 1000Hz polling rate. This setting can be set through the iCUE software.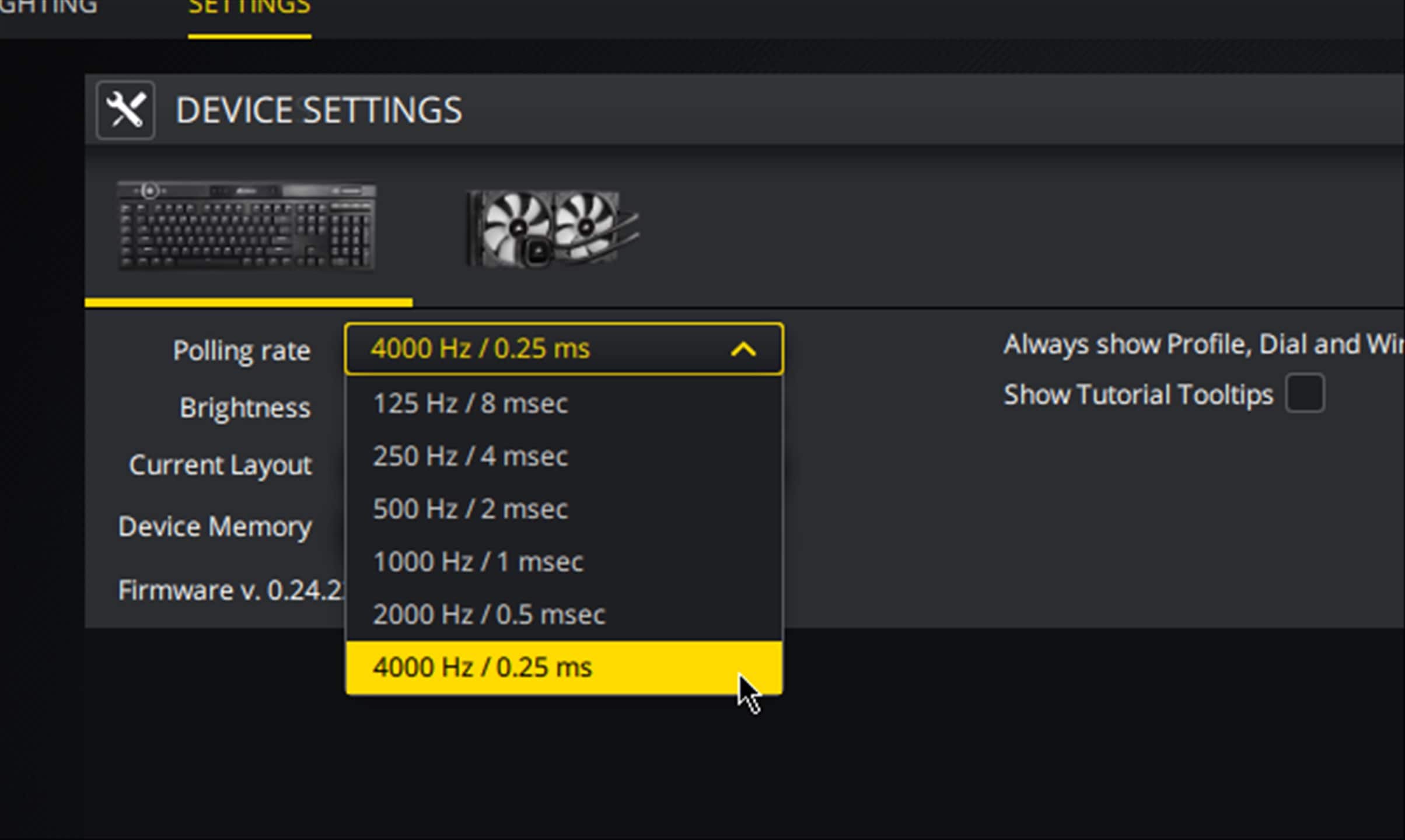 While that sounds really awesome, the difference does not feel like a night and day when you game. Someone probably needs to really unpack and test these deeper but if you want the best and fastest gaming keyboard possible, then the K100 RGB is looking really good here.
CORSAIR K100 RGB Review Conclusion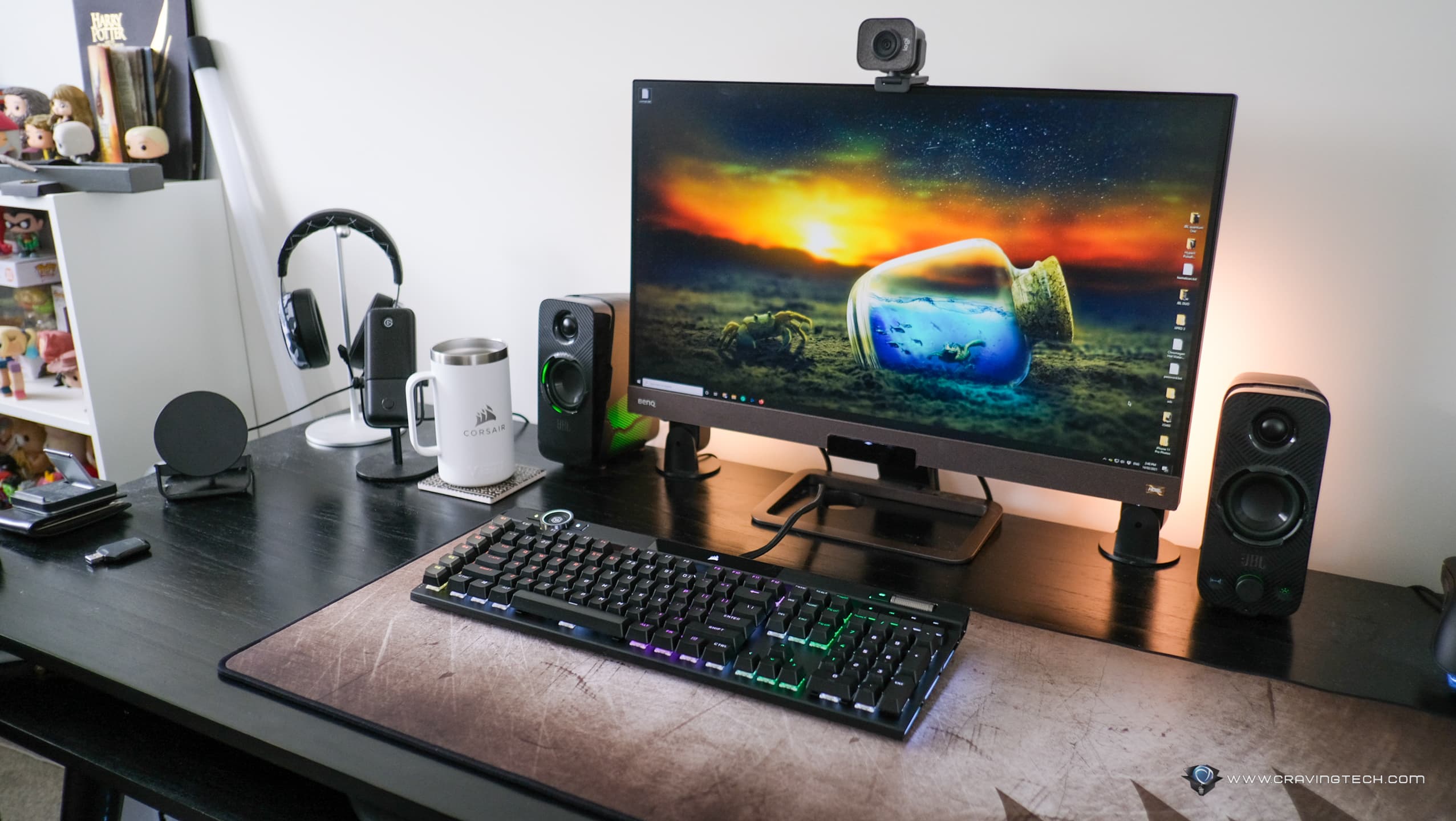 CORSAIR K100 RGB with CORSAIR OPX Optical-Mechanical Switches is a robust, solid, and great looking gaming keyboard with fast performance – all thanks to the exclusive, optical keyswitches and 4000Hz polling rate.
The keyboard is definitely worthy to be CORSAIR's flagship keyboard because it has everything you want in a gaming keyboard: macro keys, RGB backlighting, profiles, dedicated media controls, USB passthrough, durability, comfort, and customisability.
It's available at retailers around Australia for A$379, also available at Amazon.
Disclosure: CORSAIR K100 RGB with OPX keyswitches review sample was supplied for reviewing
CORSAIR K100 RGB Review (with OPX switches)
Summary
CORSAIR's fastest, best gaming keyboard with all the bells and whistles
Pros
Premium look and feel
Fast and solid optical-mechanical keyswitches
4,000Hz polling rate
Dedicated controls, macros, etc
USB passthrough
Dynamic RGB backlighting; 44-zone three-sided RGB LightEdge
Can save up to 200 profiles onboard 
To sum it up, pretty much has everything you can think of from a gaming keyboard
Cons
Quite pricey
Do we need a 4,000Hz polling rate yet?