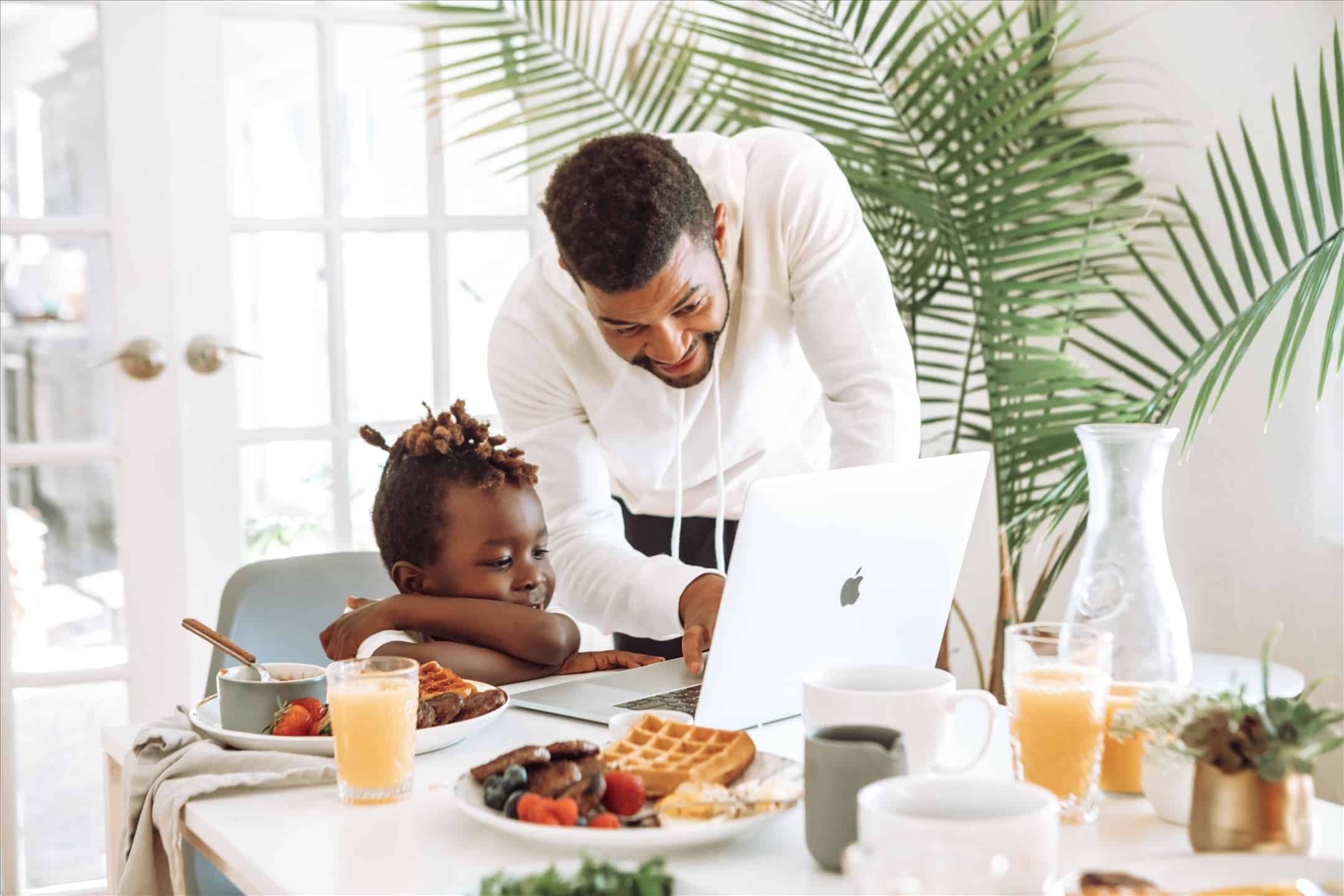 Note: This is a guest post written by Jude Morrison
Parenting in today's modern world is no longer as simple as it once was. With the rapid growth of technology, parents have difficult times keeping up with technology. It is challenging for them to keep track of their kid's activities. Keeping track of their digital lives is becoming crucial as children and teenagers spend more time online.
It is essential to set limits on your kid's internet usage.
Parental Control Software is popular in today's digital age. Most parents prefer parental control software as it protects your child's digital privacy and ensures internet safety. Teachers and corporations also use parental control software. They use parental control applications to track their employees' activities at work. At school, they use it to check their students' activities. Parental control has become a necessity as it is a great tool to track your kids. Thus, parental control is so crucial in today's digital world.
What is Parental Control Software?
Parental controls are software and tools that enable parents to restrict their children's Internet access. They're a great way to safeguard youngsters from accessing inappropriate content on the Internet. It's a method of monitoring your child's actions. As the world is digitizing, people, be it adults or kids, own mobile phones and access the Internet.
There are many negative consequences of mobile devices and the Internet that your children might be unaware of. As a result, parental control software provides a platform for you to monitor all of your children's actions on digital devices and the Internet.
Parental Control Software is available for both Android and iOS devices. It offers both free and paid versions. These applications hide on the target device and track your kid's online activities in stealth mode. Parental Control Software allows you to track your kids with peace of mind.
Why You Need Parental Control Software?
Parental software lets you keep your children safe on their devices by limiting screen time, blocking inappropriate content. It also allows you to restrict access to harmful websites and apps. Parental controls will not only keep your family safe and also alerts you to any dangerous activity. Likewise, it allows you to limit how much screen time your youngster spends on their devices.
There are many reasons to buy and install a parental control app on your child's devices. In today's digitized world, cellphones and the Internet have one of several harmful consequences. So as a parent, it is your job to safeguard your children from these harmful experiences. And it would be best if you had parental control software to protect your kids from online dangers.
Here are five reasons why you need parental control software that might be helpful for you.
1.   Parental Control App Protects Your Kids From Cyber Threats
The kids of today's generation are more likely to be the victims of cyberbullying. Social media platforms, text messages, mobile phones, and the Internet have exposed children to bullying and abuse.
Children are being targeted online nowadays, not only by cyberbullies but also by predators aiming to hurt them. Cyberbullies, sexual predators, and blackmailers target children online. So, it's crucial to install parental control software that can help you track whether your kids are being cyberbullied or not. It also allows you to assist them and have the appropriate talks to ensure Internet safety.
Parents must be aware of the persons who contact their kids as other people highly influence kids. You need to track and monitor your kid's online activity. It's important to remember that allowing your child to use the Internet unattended and without limits introduces them to cyber risks.
Hence, to keep track of your kids, parental control software plays a vital role. Parental Control App allows you to monitor your kid's incoming and outgoing calls, view messages, and set time limits on your child's device. This way, you'll know who's contacting your child and what they are talking about with their friends.
2.   Parental Control App Allows You To Block Inappropriate Content
Youngsters are addicted to the Internet these days. From the minute they wake up until they sleep, they are always busy on the Internet. As a result, they are most likely to be exposed to both bad and good content.
Pornography, self-harm, violence, harassment, racial abuse, and other harmful content are all examples of inappropriate content for children. Youngsters can easily access such content at any moment, and sometimes it shows up on your child's phone by accident. Hence it's essential to keep an eye on your kid's internet activity.
With the use of parental control apps, you can prevent the excessive use of smart gadgets. You can set limits on which apps and information are appropriate for your children. A parental control app allows you to add specific websites to a block list. Parental Control App allows you to change the website viewing settings to filter the results based on your kid's age.
To avoid unsuitable content while searching on Google, you can utilize the safe search option of the parental control programs in your web browser. It also allows you to look at the previous searches of your kid's browser history. If your children are exposed to adult or explicit information, several parental control apps provide you real-time alarm notifications on your device.
It has been discovered that restricting inappropriate content and apps improves academic performance. When children are allowed to use mobile devices for a limited time, they are more focused on their studies.
3.   Parental Control App Allows You To Cultivate Good Digital Habits in Your Children
It's crucial to build healthy digital habits in your children. You can teach them how to use the Internet safely. The majority of children use social media apps without their parent's knowledge. As a result, parents are unaware of the harmful effects of social media sites and about the online security precautions.
Kids tend to share their personal and private information on the Internet. It makes it easy for online attackers to hack your kid's social media accounts. It is very dangerous, so parents should provide necessary information about online safety tips. You can teach your kids not to share their confidential data on social media platforms.
Using parental control software allows you to monitor how much time your kids spend on their devices when they use them and what apps they use. It allows you to make the best decisions possible to balance your child's digital usage.
Parental Control Software helps you make your kids aware of the weaknesses and blunders of the Internet or social media sites. Children should practice safe digital behaviors. Parental control software allows you to verify your child's privacy settings. You can also track their internet activities and see if they are following the safety guidelines or not. You can also make their social media profiles private to ensure that they are safe and secured.
4.   Parental Control App Allows to Set Screen Time Limits and Track Location
Screen times are addictive for adults as well as youngsters. In youngsters, too much screen time can result in poor posture and poor eyesight. It also results in insufficient sleep, a lack of physical activity, and short attention spans. Parents should enforce a healthy lifestyle on their children and themselves by restricting screen time.
Parental control software helps you set boundaries. It also allows you to impose time limitations on different social media platforms that children are exposed to. You should balance the online and offline activities of your children.
It is essential to track your kid's location to ensure safe and not engaged in inappropriate activities. With the use of parental control software, you'll be able to see where your children are in real-time.
Parental Control Apps provide strong location management tools. Most parental control apps include a map with a pin indicating the person's exact location being tracked. So you can use that tool to keep track of your child's location. It also saves your child's location history so you can keep track of where they are.
Geofencing features are also available in most parental control software. It allows you to save a list of places your children are not permitted to go. You will receive an immediate alert if the app detects that your child is in a forbidden area.
5.   Parental Control Apps Keeps Your Device Safe By Limiting Downloads
Kids are often misled and fooled by hackers and cyber-criminals. Kids are more likely to download apps and programs that look genuine but are malware or viruses. With these activities, it discloses your data, including sensitive passwords, bank account information, and media information that could be harmful.
Viruses can lock your computer, cause it to malfunction, and spread to other devices that are connected to it. So you can use parental controls to prevent downloading from unreliable or doubtful sources.
With parental controls, your kids will no longer be able to access such specific spam websites. Protecting your app store with a password is essential to prevent others from downloading files without your permission. It is possible with the help of parental control software.
Parental control tools can help you create passwords and locks that prevent your child from changing the settings. It ensures that even if your child is tech-savvy, they won't be able to disable them.
Final Thoughts:
Parents have a difficult time trying to keep their children safe while still allowing them to flourish. With the growth of technology, the requirement for parental control also increases. As kids spend most of their time on the Internet, parents need to monitor and supervise their children's screen time and internet activity. Parental control apps make it simple for parents to protect their children from digital dangers.
The appropriate parental control software for your family gives you the security that you require. It also lessens some of the parent's concerns about their children's online activities. It is crucial to consider how much time your kids spend online. Consider these factors if you're unsure of whether your household needs parental control software or not. So download the parental control apps depending on the operating system of the devices you will track.