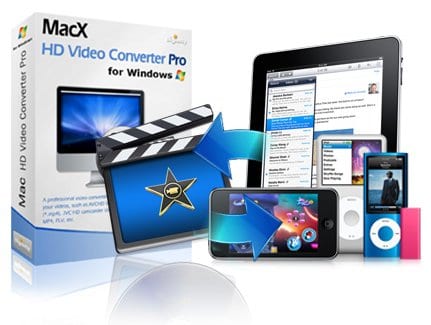 Another great software give away at Craving Tech! Want a free MacX Video Converter Pro license? I've been sponsored 30 licenses of MacX Video Converter Pro WINDOWS version and 10 licenses of the MAC's! I was making a video for Ford Motor Company a couple of weeks ago and stressed out when I found that my Adobe Premiere Elements 8 had an audio out of sync problem during the MOV/MP4 export (and I had a deadline for the video!).
If only I had the MacX Video Converter Pro back then, none of the stress should happen. So never think that you don't need a video converter software. You never know when you are going to need one!
How to win the MacX Video Converter Pro License
Subscribe to one of Craving Tech's newsletter (Daily, Weekly, or Contest/Giveaway) using the same email address that you'll use on the comment form (so I can validate that you've done it). First come first serve, you'll get the license on your email inbox when the contest is over!I guess that's pretty simple right? Even if you don't really want to, subscribing to the Contest/Giveaway newsletter guarantees you of being updated with future contests and give aways such as this. In the past, there were giveaways of anti virus licenses, Blu-Ray packs, and a video camera from JVC.EXCEPTIONS: For the last 5 licenses left, there will be a draw (random) by the end of the contest, assuming we have that many participants.
Post a comment on the comment form, letting me know which newsletter you subscribed to AND whether you want the Windows or the Mac license.
Contest will be closed on 24th January 2011. Since it's first come first serve, do share this give away to your friends since you are already guaranteed to win one license anyway ;) Many thanks to MacXDVD Software for sponsoring the licenses.