Plantronics RIG 800LX Review – Though Plantronics promoting this headset as a "Wireless Gaming Headset for Xbox One", Plantronics RIG 800LX actually works great on the PC. If you own both an Xbox One and a PC, it's even better because you don't need to make an extra purchase for a different headset.
The headset is also enticing to the market because it includes a Dolby Atmos activation code that you can redeem for Xbox One and Windows 10. Sure, the license itself only costs around $15-20 that you can get yourself but hey, it's included when you purchase the headset and it's tied to your Windows 10 account forever, so why not?
Plantronics RIG 800LX Review – Packaging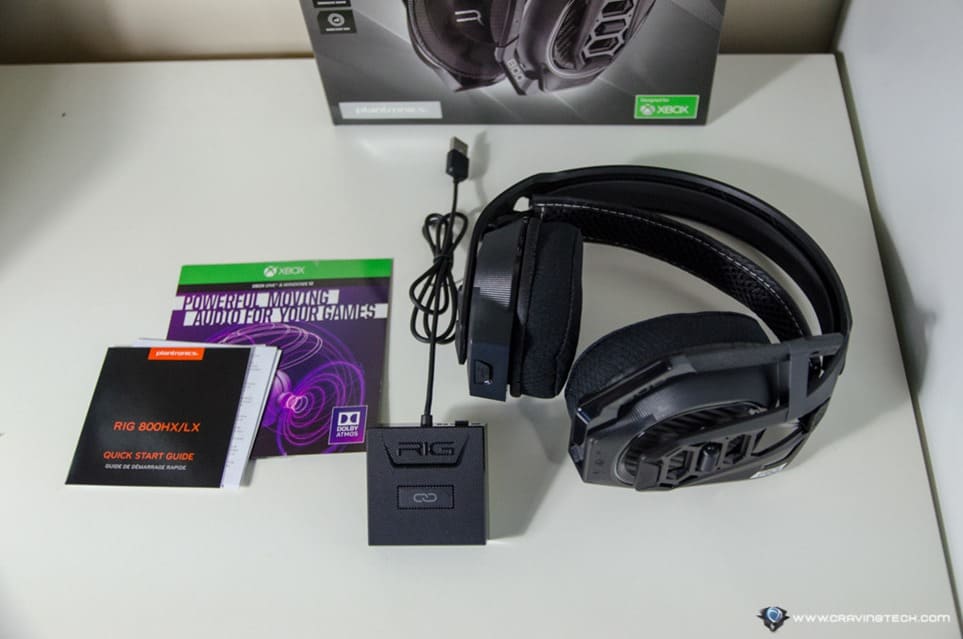 Plantronics RIG 800LX Review – Design & Features
The RIG 800LX has a similar resemblance to the vanilla RIG800 which I reviewed at the beginning of last year. The headset cannot be considered as compact so it's not something that you'd want to chuck in a backpack frequently unless if you really need to. Plantronics seems to be focusing more on the comfort and functionalities side than aesthetics, but we can't really complain here. Good looking headsets don't matter much if it sounds bad and clunky to wear. Thankfully, the RIG 800LX shines in those departments.
The frame that "houses" the overall headset parts is durable and lightweight, protecting the essential parts of the headset and ties both the ear cups and microphone boom together.
The RIG 800LX has multiple adjustment points to adjust the headset to your head rather than a slider design found on other headsets like the 600LX. Mesh ear cups offers comfort thanks to the breathable materials, perfect for gaming during the hot days – compared to leather materials with sweaty ears. The large-sized ear cups cover my entire ears but do not totally isolate me over from the outside world.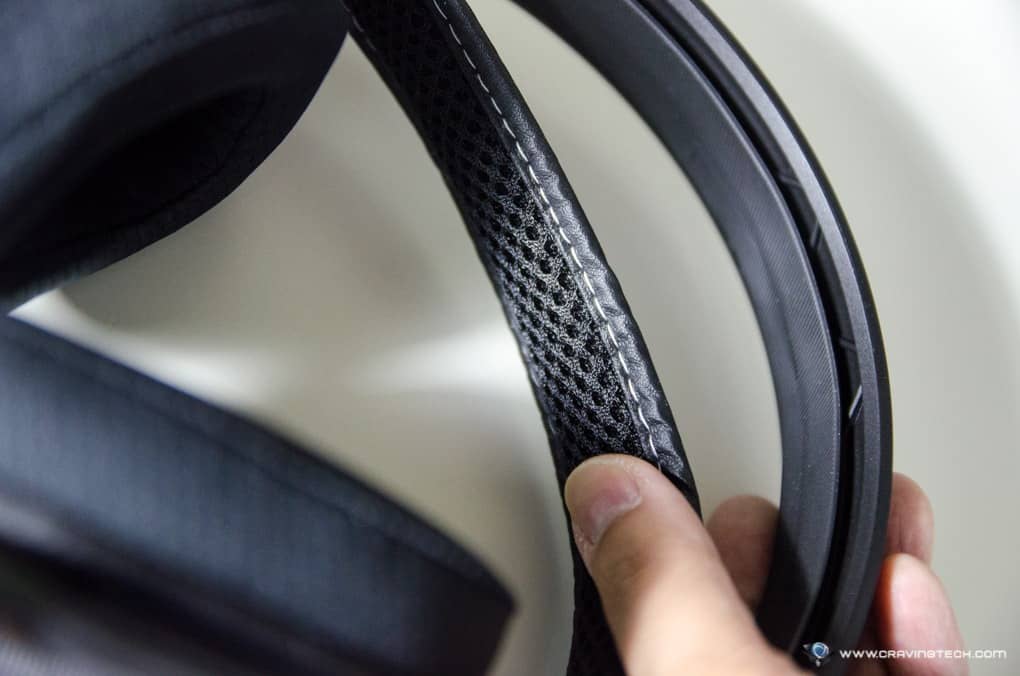 There is no driver to install and things just work after you plug the wireless USB receiver in. All controls are done on the headset which includes volume controls, game sound/team chat volumes, and EQ presets.
Thanks to the 24 hours of battery life, I managed to game for days before the battery ran out. The low battery remaining alert was generous enough that I could still play for a few hours through the night before I had to plug the cable in to charge. In exchange for the generous battery life, however, you'll get no light shows. Plantronics also boast you can get 1.5 hours of gaming on a 30-minute quick charge.
The wireless signal strength is really good. I could wear the RIG 800LX to toilet breaks and a trip to the fridge without breaking the signals (which I encountered with the HyperX Cloud Flight). Plus, the microphone can also be flipped up to auto-mute, unlike the Cloud Flight.
Plantronics RIG 800LX Review – Sound and Gaming Performance
There's no denying how good Dolby Atmos is, compared to the older virtual surround like 5.1 or 7.1. With Dolby Atmos, I can identify sounds that come from above & below – which is really critical when you are playing competitive games like Overwatch and Rainbow Six Siege. Now, Overwatch already has a built-in Dolby Atmos so you can use another gaming headset, but thanks to the included pre-paid activation code, you can now enable it in other games and also when watching movies.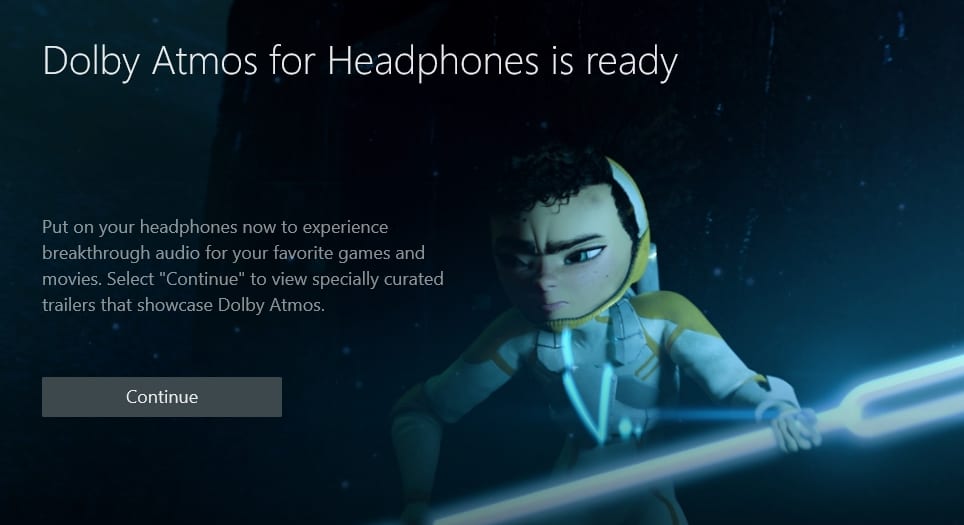 Once you claim the code, it'd tie to your Windows user account so you can enable it on your other Windows 10 devices:
Just claimed the Dolby Atmos code from Microsoft Store, comes included with @PLTgaming_AU RIG 800LX #gaming #headset purchase pic.twitter.com/k8VGql8GXP

— Michael Aulia (@michaelaulia) February 26, 2018
Sound wise, the RIG 800LX sounds really good. It's powerful and the headset offers quite a wide sound stage. When playing games with many beautiful environment ambience like Divinity: Original Sin 2, you'll experience sounds as if they are coming from multiple directions. In fact, it feels as if the sounds are not coming from the headset and you have to experience to believe it.
At a louder volume, the immersion is higher with the RIG 800LX. I jumped out of my seat once while playing Rainbow Six Siege after an enemy breached a room and I'm sure it will not be my last. I could also pinpoint exactly where the sound was coming from, which is the most important factor of winning in both Rainbow Six Siege and Overwatch when someone is flanking your team.
Watching movies with the headset is great as well, especially if you've subscribed to the Ultra HD account plan and the movie supports Dolby Atmos. The problem is, not every movie in Netflix has a Dolby Atmos support (only a handful selections at the moment), but I'm hoping this will become the standard.
Plantronics RIG 800LX Review Conclusion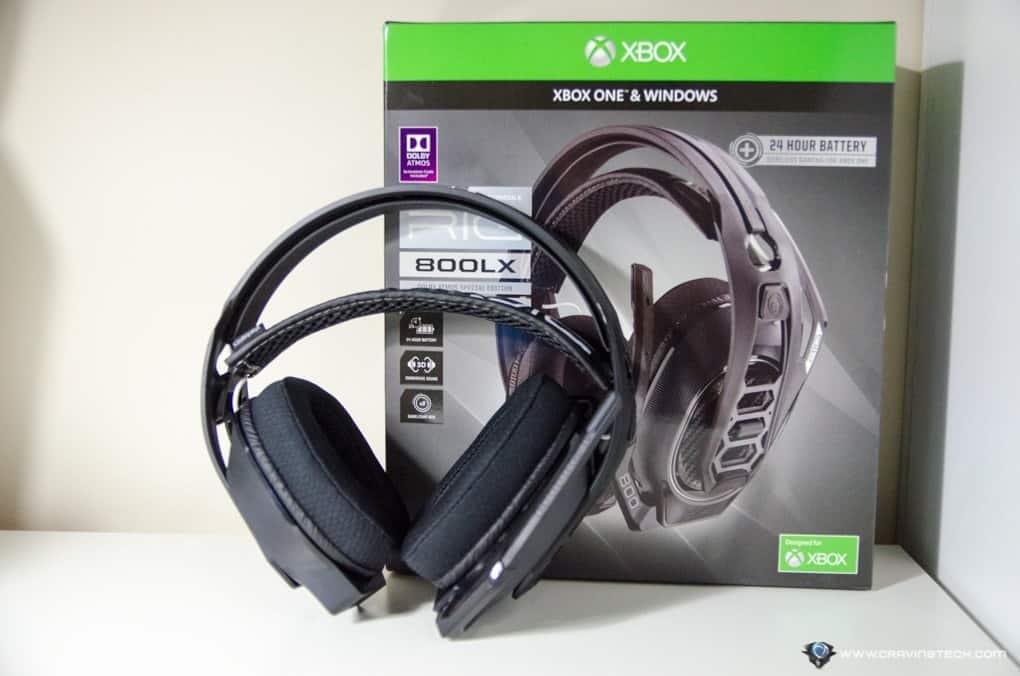 Plantronics RIG 800LX is a premium, wireless, and comfy gaming headset that works on both Xbox One and PC. It sounds "full" on the ears, thanks to the larger cups, and offers a wide sound stage with powerful sound.
Gaming for hours while wearing the RIG 800LX did not feel tiring at all and the generous 24 hours of battery life gives you longer gaming sessions before you have to charge your headset again. The wireless range and signal strength are great that you would never need to put the headset down while on a toilet break.
The design may not be as enticing as other gaming headsets in the market (or something that you want to brag about to friends), but if you are after functions over aesthetics, the Plantronics RIG 800LX will not disappoint you.
The packaging also comes with a pre-paid activation code of Dolby Atmos (which I have not had before), so it's killing two birds with one stone – though it's not really that pricey to purchase Dolby Atmos and you can get a cheaper headset if you don't have the budget. But if you don't have a good headset yet and you game on both Xbox One and PC, it's a no brainer to pick the RIG 800LX from Plantronics. For the PS4, get the RIG 800HS instead.
Plantronics RIG 800LX can be bought at retailers around Australia for AUD 249.95.
Disclosure: Plantronics RIG 800LX review sample was supplied for reviewing but all opinions are mine and not paid