If you are a Pet owner (i.e own a pet like a cat, dog, etc), Amazon.com.au has just launched a feature called "Pet Profile". By creating a Pet Profile on your Amazon account and entering the right information (like age and dietary requirements), Amazon can provide personalised recommendations and discounts for your pet.
Eligible customers will receive $10 off their next eligible purchase over $30 after creating a Pet Profile, and a gift in their pet's birthday month.
To start creating a PEt Profile, simply go to Amazon.com.au/yourpets and login with your account. Create your pet and enter all the necessary information to get the best recommendations possible.
You can even change the photo of your pet, etc. I've added our Chihuahua dog who's about to be 5 years old soon with Grain Free dietary requirements: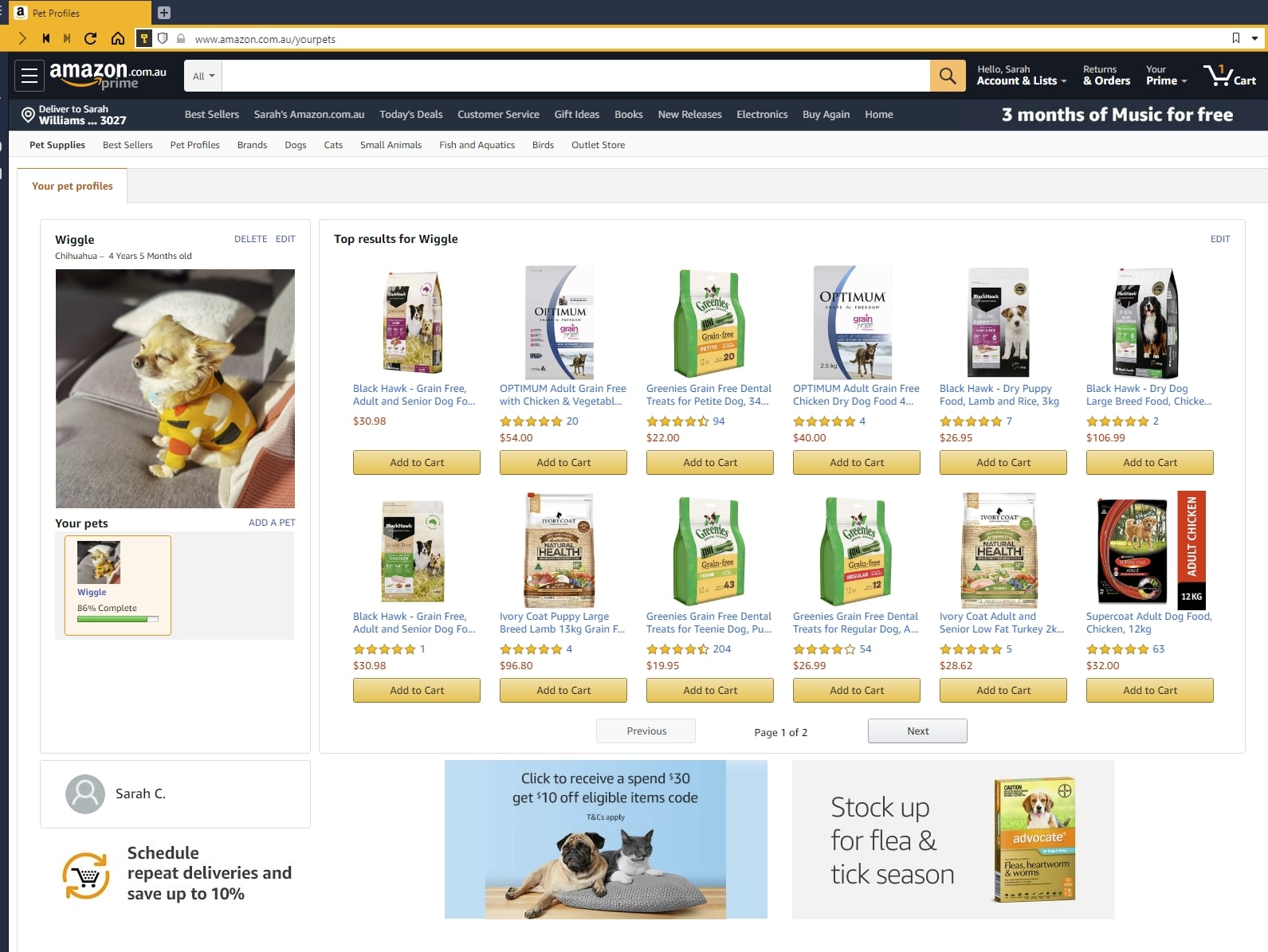 Also, to celebrate the launch of Pet Profile, Amazon Australia launches a competition where you can win a $1,000 Amazon gift card, a
professional photo shoot to improve your existing Pet Profile, with the photos appearing on Amazon.com.au and the pet crowned the face of Amazon Pets Profiles. I mean, if your pet is an Instagram celebrity, this is definitely going to boost his or her social profile even more!
The competition wants you to take a photo of your pet and yourself, trying to show that you two look alike:
Owners of cats, dogs, horses, goats, pigs, fish, guinea pigs, reptiles, birds and everything in between can enter the competition on Instagram by posting their best look-alike pet and paw-rent doppelganger pictures using #AmazonPetsAU. The competition is open from today until 23:59 AEST Wednesday, 29th July 2020.
Check out the competition page for more details.