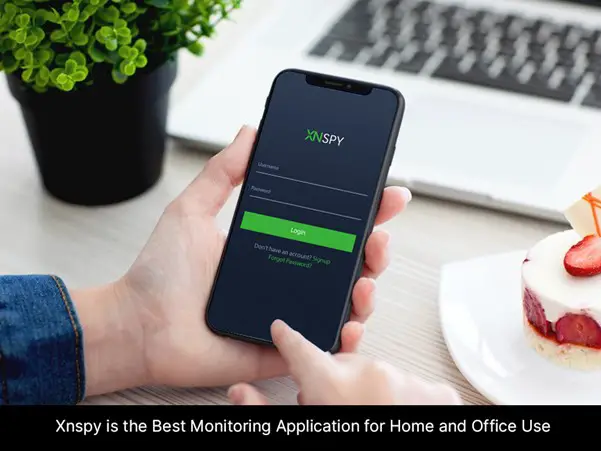 Note: This is a guest post by Stephanie Anderson
Monitoring applications have become an essential part of our lives to keep an eye on our kids and employees. These applications offer numerous benefits of keeping everything under control.
Nowadays, plenty of monitoring applications are on the market to lure your attention. And it has made it difficult to choose the right one. But, we are here with an option that you wouldn't want to miss. So let's get right to it.
What is XNSPY?
XNSPY is an app for Android and iOS to track kids' activities remotely without them knowing. I have used it thoroughly, and I can definitely vouch for its monitoring capabilities. You can benefit from it at home or the office up to a maximum extent. Besides keeping an eye on the kids, you can track employee phone activities and monitor their productivity.
How Does It Work?
After looking at the features, the very first question that pops up in everyone's mind is, "how does it work?" Being a user of this application, I know all the nitty-gritty related to its working mechanism.
XNSPY works in 100% stealth mode. It gathers real-time data from a device and stores it on a remote server. You can retrieve this data from your user account as every detail is accessible through its dashboard.
Installation Process
The installation process of XNSPY is as straight as you can imagine. If you're an Android user, you require one-time physical access to the device to install this application. On the other hand, you wouldn't require physical access for iOS monitoring. All you need is the iCloud credentials of the target user to sneak invisibly.
a. Installation Process for Android
First, you need to visit the website to create a user account. After creating an account and choosing a subscription, you will receive an email with a URL to download XNSPY on the device. Open this URL in the targeted device, and follow simple steps to download, install and run the application.
b. Installation Process on iOS
As discussed earlier, the installation process on iOS is quite different from on Android. You need iCloud credentials to access the device remotely. Once installed, it works exactly the same way as on Android.
XNSPY's Key Features for Home and Offices
Home and offices are the most common places where you usually use monitoring applications to observe your kids' and employees' activities. XNSPY has plenty of features that can help in this regard. I have personally used its key features, and the results were what I expected.
1. Location tracking
Some kids may have the habit of going outside without informing their parents. They also tend to hide their whereabouts. This practice can put them in real danger as sexual predators and cyberbullies can exploit them. On the other side, employees leave their seats during office hours to chitchat with their colleagues. This practice from the employees affects overall productivity.
XNSPY's location tracking feature is quite effective for checking the real-time location of your kids and employees. You kids can't lie about their whereabouts anymore and with the help of this feature, you can protect them more comprehensively. Also, you can monitor where your employees are during working hours, thus ensuring end-to-end employee monitoring without legal repercussions.
On top of real-time location tracking, XNSPY also offers a location history feature. This feature works perfectly to narrow down the search area if someone is missing and not accessible through a cellphone.
2. Social media monitoring
Social media addiction is affecting everyone, especially kids and employees at work. Kids waste a lot of time interacting with their friends on social media and instant messaging apps. Alongside this, employees also use social media during working hours, which affects their productivity.
XNSPY offers comprehensive social media monitoring through its screen recording feature. Its screen recording feature first detects social media usage and then takes periodic screenshots (every five seconds).
With this feature, you can find out how much time your kids use their smartphones for social media. Alongside this, employers can also detect if their employees use social media during working hours. Limiting social media usage improves their overall productivity.
3. Call, SMS, and Email Monitoring
Despite the boom of instant messaging applications, people still use traditional calling and SMS. Moreover, emails are an integral part of office work. XNSPY offers call, SMS, and email monitoring to keep everything under control. You can check who your kids are calling or texting. And you can also keep your office data safe by monitoring employee emails.
On top of this, XNSPY also provides instant alerts on specific word usage. You can set some specific words that kids use while inappropriate activities or employees use while sharing secret information. Once set, you will receive an instant alert on those words or phrases.
4. Keylogger
All the major instant messaging applications let you remove the sent messages from the receiver's inbox. You can also delete emails after sending them to anyone, and no one will know about it until you receive a reply from the recipient. These sort of features helps the end users, but some people misuse them.
Keylogger is a feature that records every keystroke of the monitored iOS or Android device. XNSPY keylogger feature can help you identify if your kids indulge themselves in sexting. Moreover, you can detect if any employee tries to share secret information with any outsider.
Frequently Asked Questions
Does XNSPY work with all Android and iOS devices?
Yes, XNSPY supports devices with Android version 4 or higher and iOS version 6 or higher.
Is XNSPY completely invisible?
Yes, XNSPY is 100% invisible. After installation, it doesn't show up on the home screen or the app drawer and the end users wouldn't see it.
Is it legal to use a smartphone monitoring application?
You can use a smartphone monitoring application to monitor your kids to keep them safe. However, you must check your country's law if it's permissible or not. Moreover, you can use a monitoring application for employee monitoring with their consent.