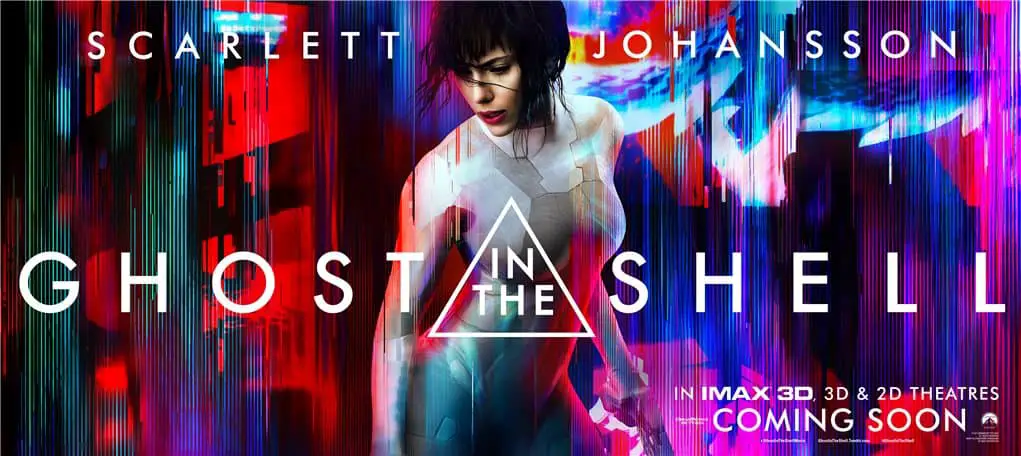 To celebrate the launch of GHOST IN THE SHELL movie (starring Scarlett Johansson and Takeshi Kitano, directed by Rupert Sanders) in cinemas MARCH 30, Craving Tech and Paramount Pictures would love to give away 5 Double Passes for a preview screening here in Melbourne. You will be one of the first in Australia to watch the movie before everyone else!
GHOST IN THE SHELL is based on a Japanese Manga that tells a story of Major (starred by Scarlett Johansson), a Cyborg counter-cyberterrorist field commander who leads an elite task force called Section 9.
Devoted to stopping the most dangerous criminals and extremists, Section 9 is faced with an enemy whose singular goal is to wipe out Hanka Robotic's advancements in cyber technology.
Check out the official trailer, especially if you haven't watched it yet:
You can also find more information about the movie and social discussions on Facebook and on the official website.
How to win 5 Double Passes to watch GHOST IN THE SHELL
Use the Giveaway widgets below to answer the following question: "What excites you the most from the upcoming GHOST IN THE SHELL movie?". Five best answers will be selected as the winners.
You will need to enter your name and email address on the widget but they will not be used for spam or any other than contacting you should you win the giveaway and send the double pass to you electronically.
The GHOST IN THE SHELL Preview Screening will be held on:
Location: Village Cinemas Crown, Melbourne
Date: Wednesday 29, March
Guest Arrival: 6:00pm
Film Start: 6:30pm
Extra Details: 3D film
Full terms and conditions:
Eligibility: Australia (but please note the event is in Melbourne, so technically you can join the giveaway and gift the double pass to a friend who lives in Melbourne)
Giveaway starts on 8 March 2017, 9:00PM AEST and ends on 22 March 2017, 8:59PM AEST.
Prizes cannot be exchanged or redeemed for cash.
FIVE winners will be selected at the end of the competition The winners will be contacted by email. If you don't reply the email within 48 hours, a new winner will be picked instead. Once you reply the email, we will send the double pass to you (on the same email address).
This is a game of skill, not chance. The winners will be picked based upon the best answer to the question.
Giveaway Widget:
GHOST IN THE SHELL Double Pass Giveaway