Some website designer tools are pretty powerful, but require users to know about HTML and/or CSS quite extensively. Sometimes, you even have to hire a third party designer company and hope they can give you a good design that you love.
With WebPlus, a product from Serif, you can now do your own website design yourselves, even without having any coding experience whatsoever.
By simply dragging and dropping, you can add components into your design and change them on the fly. Rather having to learn HTML or look at a page's source code, you can focus more on what you see on screen. Best of all, the designing software is accessible for anyone to use and design with. Adding buttons, texts, or even navigation bars is pretty straight forward. The product even provides ready-to-use widgets and templates to start with.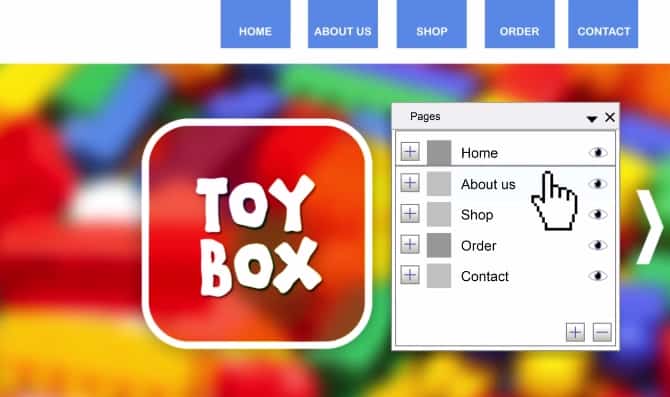 The latest version, WebPlus X7, includes native support for 64-bit operating system and most interestingly, an HTML5 publishing option (why HTML5?). With the latest technology updates, you can design pretty much plenty of pages and websites with just a few button clicks and a creative mind. Thanks to the included graphics, templates, forms designer tools, and widgets, you never have to start from scratch to create awesome quality websites of your own.
Serif WebPlus X7 Licenses Giveaway
Thanks to Serif, Craving Tech has been sponsored 3 WebPlus X7 licenses to be given away (which is valued at AU$ 124.99 each!). All you have to do is join the giveaway through the widget below. Your email address will only be used when we need to contact the winners, which will be picked randomly. The more entries you earn/have, the higher the chance for winning. So keep earning entries throughout the giveaway!
All the best, everyone!
Terms and Conditions
Eligibility: Worldwide (license keys will be sent via email and software downloadable on the net), except for the state of NSW in Australia and if your country does not allow such promotions
Giveaway starts on 24th December 2013 7 PM AEST and ends on 17th January 2014 7 PM AEST.
The prize is valued at $124.99 each
The prizes cannot exchanged or redeemed for cash.
The winners will be contacted by email given via the widget below
Giveaway Widget
Serif WebPlus X7 licenses giveaway