UPRIGHT GO 2 with Necklace accessory review – Who doesn't slouch on the chair or couch? We all have, at some point, and some are doing it more than others.
Having the right posture when sitting down is really important to prevent pain and ache throughout your body at some point. But while some of us can have the mental awareness to sit and stand upright, some tend to forget until it's too late.
The UPRIGHT GO 2 can help you out for sure. This little, handy gadget sits behind your back to monitor your posture and reminds you with short vibrations when you are slouching.
UPRIGHT GO 2 will correct your slouching habit the moment you put it on. It does require a bit of setup and frequent calibration, but you'll be rewarded after. With most of us working from home, we may not have that perfect, ergonomic setup that we have at work. But with the help of UPRIGHT GO 2, you can maintain that good posture anywhere you go.
UPRIGHT GO 2 initially needs to be attached to your body using the included adhesives – which I don't think I'd like doing. However, UPRIGHT recently released a new necklace accessory so you can wear the UPRIGHT GO device like wearing a necklace.
The necklace is made of high-grade silicone and has a creative design with magnetic clasp, making it easy to wear the necklace even while you are wearing something thick. I personally think the necklace accessory is a clever and better option than adhesives, as you can take it on and off easily. The UPRIGHT necklace only costs RRP $29.95 AUD so it's worth grabbing.
Once calibrated and connected to the app, you can see how UPRIGHT GO 2 works. As you start slouching, you can see the posture change in real time on the app. Once X seconds have passed (default to 15 seconds), UPRIGHT GO 2 will start vibrating to alert you to correct your posture.
The app also tracks your progress and shows you a quick graph about how many times you slouch every day. Definitely a great way to see how you've improved throughout the weeks of having UPRIGHT GO 2.
I find that I've been a good boy most of the time and my slouching usually came from looking down at my phone to interact with it. You may not be aware but if you have a habit of looking down all the time to use your phone, you'll tend to get a sore neck or shoulder at some point. At least, UPRIGHT GO 2 can alert you on this so you can take a break for a few seconds to stretch those muscles.
Taking the device and the necklace from your neck out usually requires a reconnection and recalibration, but considering you'll be sitting down for a while to work or play games, you'll get used to this in no time. Also note that if I slouch on my lower side of the body, the device doesn't catch that as your upper body still technically sits straight. So this means there are other bad postures you can do while the device still says you are doing it right.
UPRIGHT GO 2 with Necklace accessory Review Conclusion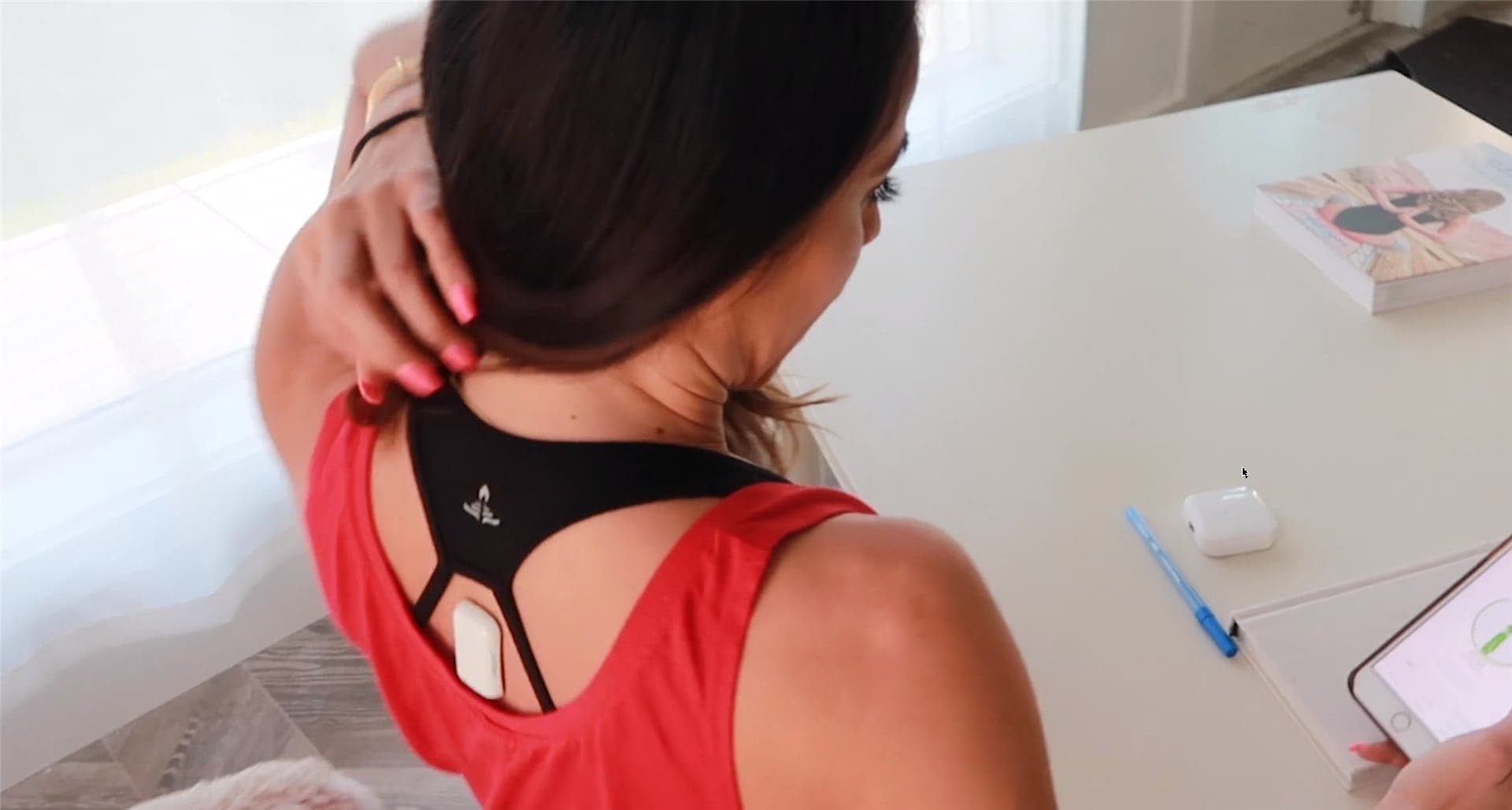 UPRIGHT GO 2 is an innovative little gadget to improve your body posture and it does this in discreet. The alert is subtle, yet you'll notice it for sure. With real time posture feedback and training, your posture will improve and you will build a long term habit subconsciously to sit and stand upright!
UPRIGHT GO 2 itself uses adhesives but I highly recommend to grab the UPRIGHT Necklace for just AU$29.95 extra. UPRIGHT GO 2 itself retails for AU$149.95 and available at major retailers around Australia and UPRIGHT website.
Disclosure: UPRIGHT GO 2 with Necklace accessory review samples were supplied for reviewing but all opinions are mine and not paid
UPRIGHT GO 2 Review
Summary
An innovative gadget to help you improve your posture
Pros
Help improve your sitting posture and it works
Subtle yet noticeable alert
Long battery life
Innovative necklace accessory
Cons
Requires reconnection & recalibration if you take it off
Might not be too useful if you already have good posture