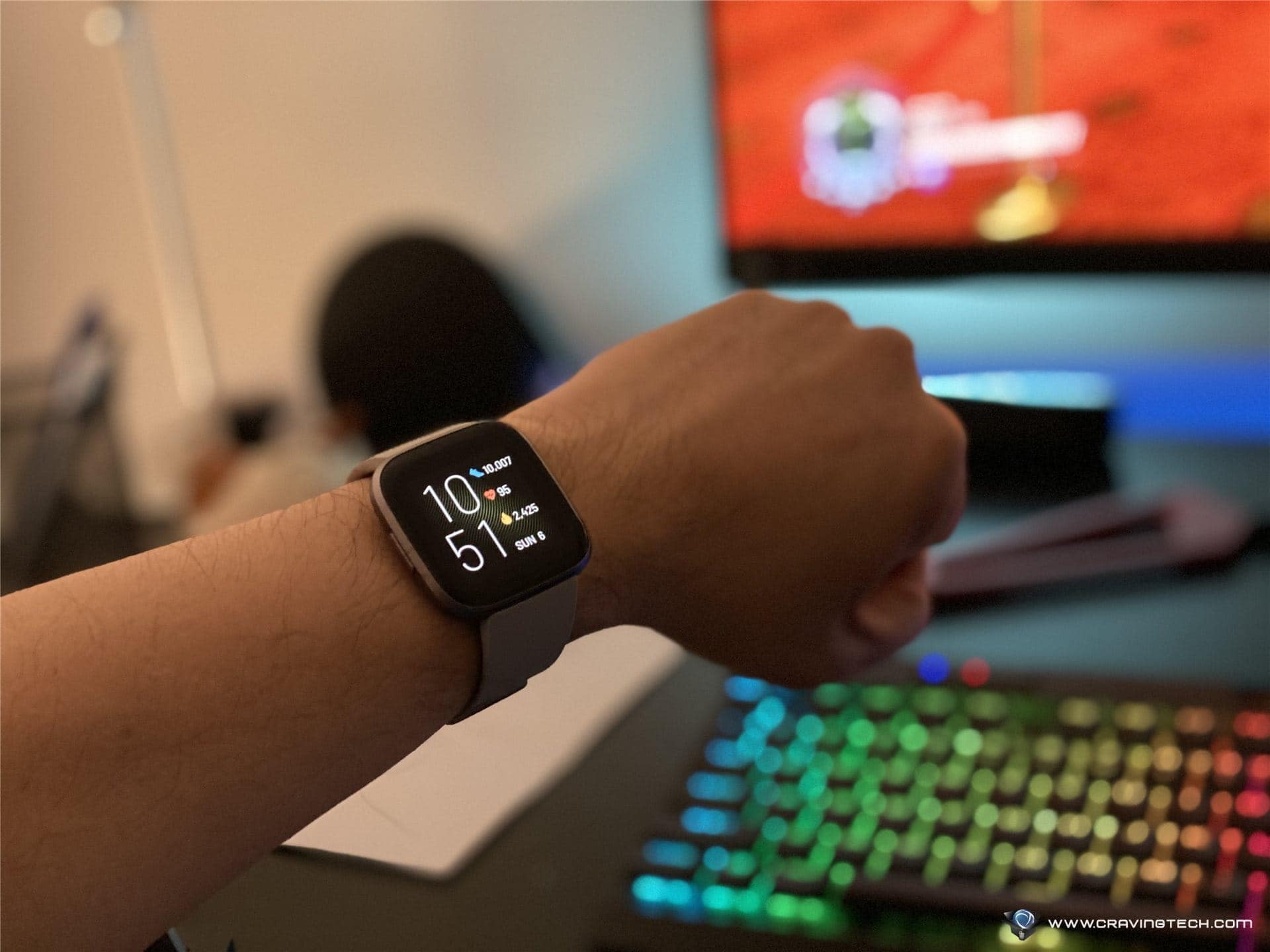 I've been wearing the Fitbit Versa 2 on my precious wrist ever since I had it. Its longer battery life and better display are quite enticing, and the new strap I have make it even look fancier.
The new "Always On" display is also pretty cool but at the moment it's quite limited to just one screen with no colour and I ended up having to turn it off because I just wanted more, better looking watch face.
It's about to change with the upcoming FitbitOS update, along with some new features and enhancements! So hold off to your Fitbit and stay tuned for the upcoming update.
Here are what's new on the upcoming FitbitOS 4.1, to be launched in early December 2019:
For Versa 2:
Five new clock face options in colour for the always-on display mode (hooray!) which includes displaying full health and fitness stats. The transition between the always-on display and standard view has also been made faster. According to Fitbit, these changes will still maintain a nearly 3 days of battery life (with the always-on display mode).
Smarter Amazon Alexa where you can use your voice to start a workout.
A better heart rate algorithm which uses machine learning
Don't have a Fitbit Versa 2? That's okay, FitbitOS 4.1 also offers these updates to all Fitbit owners running FitbitOS like the Versa Lite or Ionic:
Smart wake function – gently waking you with subtle vibrations during the optimal part of your sleep cycle, based on a 30 minute window you set. Basically, Fitbit will wake you up when you are not in the deep sleep cycle so you don't wake up groggy (usually happens with alarms set at a specific, exact time). If I'm not mistaken, Fitbit had this feature a long time ago but I have not seen it again ever since. It's a feature that I love most about Fitbit!
Sleep score stats are easier to view now, alongside all your sleep stats and data
You can now store up to 5 of your favourite clock faces on-device. No more picking a different face and waiting for the download to finish
Better battery life, with 6+ days of battery life
New Low battery notifications with a new setting to automatically disables battery-draining features
New agenda app
You can now access all 20 exercise modes directly on your Fitbit device