Tt eSPORTS KNUCKER Review – I swore that I would never go back to a non-mechanical keyboard. I've been pampered with so many mechanical gaming keyboards to review from different brands that my fingers remember the goodness coming from the Cherry MX mechanical switches.
I do understand, however, that not everyone likes mechanical keyboards. I also realise that not many have the privilege to afford a mechanical gaming keyboard (which normally costs more than a $100).
For that, Tt eSPORTS has designed something special: a plunger switches keyboard called the KNUCKER.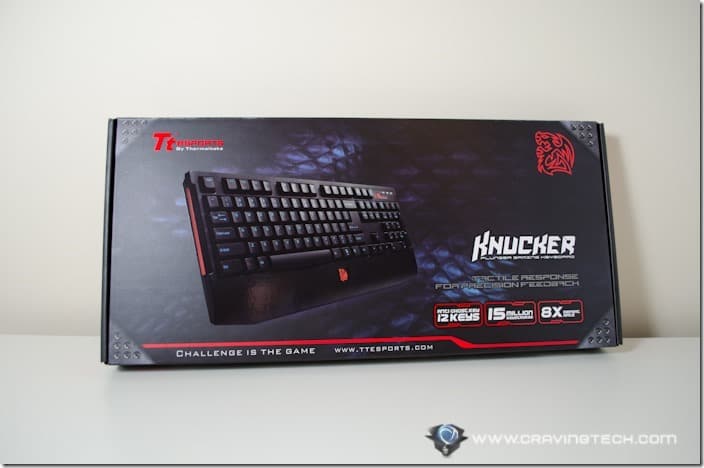 Unboxing Video
Packaging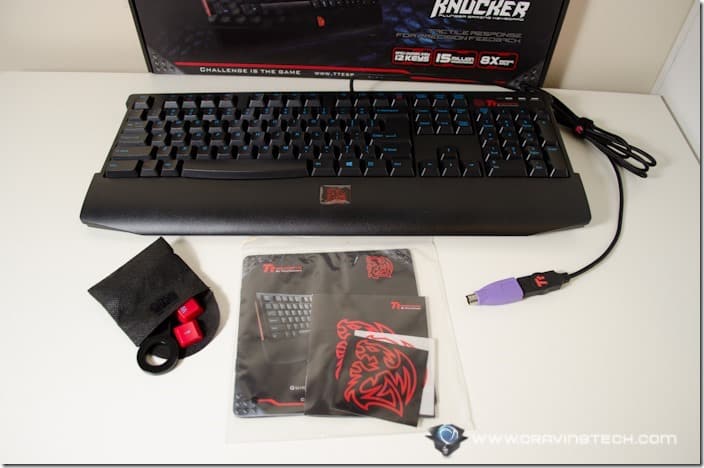 Design
The KNUCKER has a minimalist design and doesn't have any bells and whistles to boast about. Well, except for the built-in drainage system but I honestly have not even tested this yet. You can also change the W-A-S-D and Keypad keycaps to Red with the included keycap puller. I personally prefer the labels on the keycaps to be white rather than blue, though (easier to see in the dark).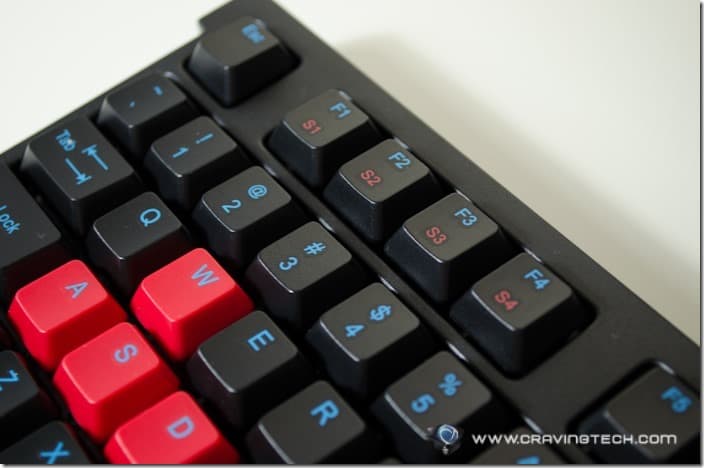 There are no backlit keys, no cool looking LCD, and no macro keys. What you have, is just a Function key to enable the repeat rate adjustments and turn the backlit logo on/off. There are also no multimedia controls and no "Gaming mode" which normally disables the Windows key while you game. As a result, the pesky Windows key has been moved to the right. This will make gamers happy but if you use the Windows key a lot, it's kind of an annoyance. I use the Windows key quite extensively for doing keyboard shortcuts so it took me a while to adjust to the KNUCKER.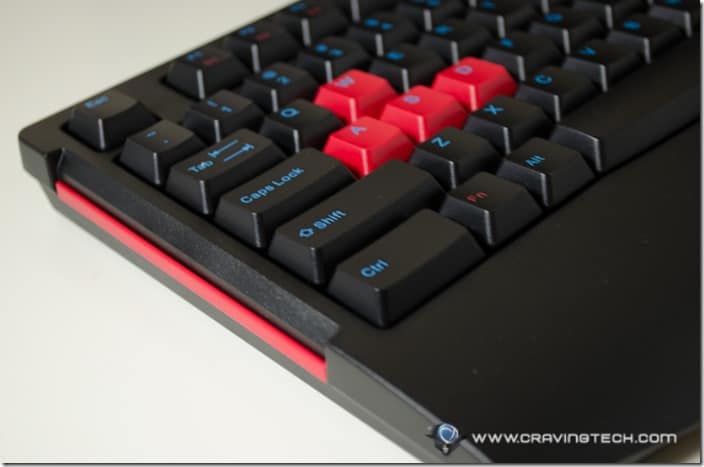 My preference is to have the Windows key on its usual place and utilise more Function keys for a "Gaming mode" and volume controls (they probably skip these to save cost). I also don't really like how the "Backslash" key is located next to the "Slash" key. Probably because I'm so used to having it on top of the ENTER key. Lastly, the Right SHIFT key is also shorter, which affects the way I type. In the end, I think it's a matter of preference about what you are used to type. I know some rarely use Backslash or the Right Shift key.
The KNUCKER is really, really light. And I mean it. This is really good because it's easy to move the keyboard around, or most importantly, to be carried to a tournament or LAN party.
Plunger Switches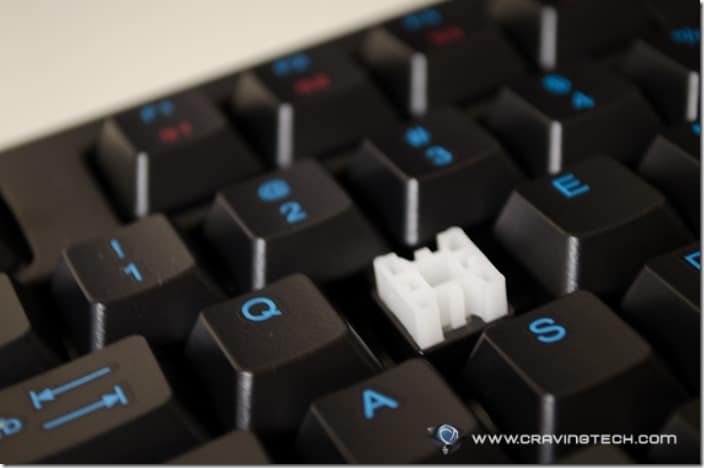 Plunger switches in Tt eSPORTS KNUCKER have the feel of both membrane and mechanical. They give similar feel to mechanical in terms of tactile feedback but they are not as stiff as the standard membrane to type with. The main reason why I love mechanical keyboards is because I can type on them all day long and my fingers will never go tired. The KNUCKER, surprisingly, is really comfortable to type and feels as if I'm typing on a Cherry MX Brown, though not as good. The plunger switches' actuation point (point at which it registers as a key press) is definitely not the same with mechanical, but still are excellent and almost identical.
I made the KNUCKER my main and only keyboard during the review and I never had a single complaint about the plunger switches. I blog every day so I normally got frustrated each time I had to go back using a non-mechanical keyboard. Not on the KNUCKER though. Love it. Just for the fun of it, I did a typing test and I could get around 103-105 Words-Per-Minute (similar to typing on a Cherry MX Brown or Black).
Tt eSPORTS KNUCKER Review – Conclusion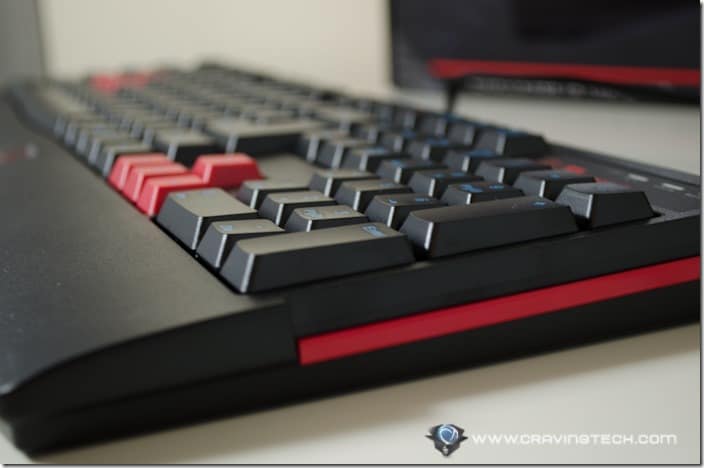 If you are a gamer with a budget, Tt eSPORTS KNUCKER is a really solid gaming keyboard. It's not as expensive (and as good) as a mechanical but heaps better than the usual membrane. It has a good tactile feedback, comfort in typing, and great response in gaming. The switches also have great durability and anti-ghosting capabilities to keep you safe and sound, knowing that the KNUCKER won't fail you.
The design of the keyboard is rather minimal and I know I made a lot of wishes earlier, but you need to understand that this gaming keyboard only costs AU$69! Yes, AU$69. Honestly speaking, I'd still prefer to use my mechanical gaming keyboard with backlit keys, macros, and an awesome volume rocker. However, it comes at a hefty $200 price tag. You do the math.
If you have the money to pay for a mechanical keyboard, you can grab Tt eSPORTS Meka G Unit that doesn't cost you $200. However, if you don't find the need of having macro and multimedia control keys, and backlighting, the KNUCKER should serve you well for many years to months, especially with that unbeatable price of AU$69.
[AMAZONPRODUCTS asin="B009A803AK"]
Disclosure: Tt eSPORTS KNUCKER review sample was sponsored for the review. All opinions are 100% mine.