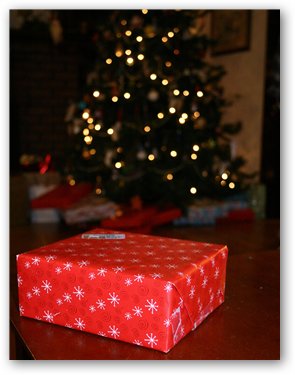 It's already December! Man, how time files.. With Christmas just around the corner, some of us have been busy writing a list on what to get this holiday season – either to pamper ourselves or buy them as Christmas gifts.
Here is Craving Tech's Top 10 Christmas Gifts 2010 list (or I should say, Top 10 Gadgets Gifts for Christmas 2010), not in a particular order.
Top 10 Christmas Gifts 2010 list
1) Apple's iPad
iPad is probably one of the hottest items being sold in 2010. No matter how you look at it, almost everybody wants it. Every kid (okay maybe not every kid) wants it.
With an iPad, you can read magazines, type some notes, or play some fun & addictive games while you commute to work. It's also a device to have, for your lounge room. A popular hairdresser here in Melbourne even offers you an iPad to play with, while having your hair cut or colored.
I was totally converted into the "dark side", thanks to the iPad and now a proud owner of an iPhone 4!
2) Philips SensoTouch 3D electric shaver
Looking for a new electric shaver this holiday? Or perhaps you'd like to buy one for your dad. Stop looking and get this latest electric shaver from Philips.
It looks cool and at the moment, it's the best electric shaver in the market. It cuts deep and makes shaving experience a pleasant thing to do.
You can choose from a variety of models (such as the one that comes with the cleaning system if you wish). The SensoTouch 3D has been a good friend of mine in the morning for the past months, keeping my face nice and clean.
Philips SensoTouch 3D | Philips SensoTouch 3D Review
3) Dyson Digital Slim DC35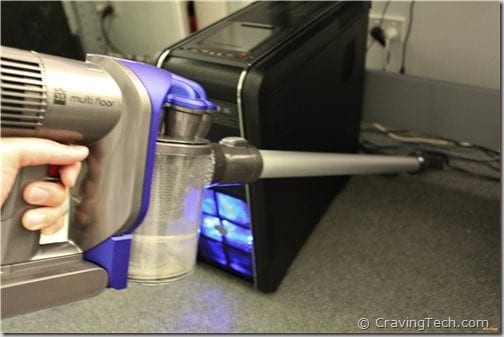 Dyson's latest innovation is the Digital Slim DC35. It's a handheld vacuum cleaner with a great suction power plus it comes with a very handy long-reach wand. The DC35 makes it very easy to clean small rooms such as your bedroom and also for a quick clean if something falls on the floor or the carpet.
Its long-reach wand also makes it easy to clean hard-to-reach spots such as the ceiling, the corners of your rooms, and also the floors beneath the couch. The DC35 works for both tiles and carpets.
Dyson DC35 | Dyson DC35 Review
4) Creative ZiiSound D5
There is nothing more soothing than listening to a great music coming from a great speaker. The ZiiSound D5 is more than just that. It is also wireless and looks elegant where ever you put it on. It supports most Bluetooth devices (phones and moderm media players), has a 3.5mm audio jack for other non-Bluetooth portable media players, and even comes with a Bluetooth dongle for your iPod included in the packaging.
The audio quality that comes from it is unbelievably awesome and it can also charge my iPod Nano at the same time (a charging dock).
The Creative ZiiSound D5 has been a good friend of mine at night when I am on the bed, trying to relax myself with a bit of easy listening music before I turn off the light and go to la la land. The ZiiSound D5 even goes to standby mode by itself so I don't even have to wake up from my bed to switch it off.
Creative ZiiSound D5 | Creative ZiiSound D5 Review
5) Plantronics BackBeat 903+
This latest Bluetooth headset from Plantronics combines the best from both worlds. Normally you would not be able to use a compact Bluetooth headset to make calls and listen to the music at the same time. Guess what, the BackBeat 903+ delivers both – a truly great quality sound from the ear piece and also easiness of use to make and receive calls.
Oh, have I mentioned that it's also wireless and looks really cool to wear? It's also sweat resistant with an ear-hook design so it will never come off your ears even if you jump around like crazy. Great for jog runners, people on the move, or even to wear at the gym.
I'm in the process of reviewing this but at the moment, the BackBeat 903+ is dangling on my ears every morning and evening while I walk from/to work. Simply the best and most practical Bluetooth headset I've ever tried.
Plantronics BackBeat 903+ | Plantronics BackBeat 903+ review coming soon at Craving Tech
6) Breville One-Touch Automatic Tea Maker
Oh.. I've lost count at how many cups of tea I've drunk thanks to the Breville's automatic tea maker. Since we have this tea maker in our office, I've been a fan of T2 and have tried many of their tea selections (mostly green tea). The Breville's tea maker only requires a button or two to press and in a few minutes, you'll get yourself a perfectly brewed tea.
The Breville's Automatic Tea Maker (BTM800) automatically sets the right temperature depending on the tea leaves' types (black, green, oolong, etc) since each tea type has a different temperature to brew and also different infusion time. You don't need to worry about all that. Simply put some scoops into the included container following the handy guide and let the tea maker do the work. Very easy to use and it extracts the best aroma and flavor of tea I've ever tasted.
If you are a tea drinker, throw away your utensils or sachets and get this one. You'll love it!
Breville Automatic Tea Maker | Breville Automatic Tea Maker Review
7) Doxie Scanner
Doxie is probably the cutest and most portable scanner I've ever seen and used. Gone are the days where scanners look like a big box with lights leaking out like a photocopier machine. Doxie is really light and highly portable.
Doxie makes the process of scanning fun, thanks to the intuitiveness of the magic "Heart" button and also the automation to convert the scanned documents into PDF files. Doxie can even create multiple pages of a PDF document with ease. Image and document qualities can also be set and it comes with a nice travelling pouch to go with.
I'm actually thinking to scan all my mailed bills with Doxie so I can completely make my home paper-less and just store PDF files in my computer. Or perhaps sync them to my Dropbox account.
Nevertheless, Doxie also fits nicely on your laptop bag if you often travel around scanning documents here and there.
Doxie portable scanner | Doxie review
8) Nokia BH-905
Nokia BH-905 has the best noise cancelling technologies that I've ever seen. It has 8 microphones to capture background noise for active noise cancelling and another 2 to capture your voice. It's great for travelling because the BH-905 is wireless (Bluetooth connectivity) and also includes a great travelling hard case. You'll also get an adapter for the airplane so you can happily listen to a music or even watch the in-flight video with the BH-905. Much better than using those cheap plastic headphones from the airliner.
Great sound quality combined with the best noise cancelling technologies makes the BH-905 a great choice for travellers who love to wear ear-sized headphones. If you have a noisy roommate and can't go to sleep, you can even wear the BH-905 without having to listen to a music and turn the wonderful noise cancellation on!
Nokia BH-905 | Nokia BH-905 Review
9) Razer BlackWidow Ultimate gaming keyboard
Not sure how many of you game on the computer but the Razer BlackWidow Ultimate is going to be the ultimate gaming keyboard by the end of 2010. It's a mechanical keyboard that has been enhanced solely for hardcore gamers, complete with macro keys and backlighting. The most important feature is of course the fact that it's mechanical. Easier to type, more comfortable, less force to press, you name it. Mechanical keyboard rocks!
The Razer BlackWidow Ultimate also has multi-media controls, audio out/mic in jacks, and also an extra USB slot. And oh, it looks very menacing too on your computer table like any other Razer products.
Razer BlackWidow Ultimate | Razer BlackWidow Ultimate review coming soon at Craving Tech
10) Western Digital Elements Play
The WD Elements Play comes with a massive storage space (either 1 TB or 2 TB). It's a media player with built-in hard drive so you can store all of your media collections on the drive but play them on your TV at the same time. It supports Full-HD 1080p resolution (through an HDMI) and can play a wide variety of video file formats such as RMVB, H264, and MKV. It also plays music, displays photos, and also subtitle files.
You can even transfer new media files into it straight from a USB drive or even from your digital camera or camcorder. If you are still using an old PC to serve as your media centre, perhaps this is the time to throw it away?
WD Elements Play | WD Elements Play Review coming soon at Craving Tech
Other Christmas gift ideas/list
Of course, there are tons of other gadgets out there to check out, such as LED TVs, Microsoft Kinect, MacBook Air, Digital SLR cameras, and the list goes on and on! I'm not too sure what I want for this Christmas… Want to own a MacBook Air but honestly I don't know why I want it :) I guess that's why people always asked me the question "Should I buy an iPad?" as if they don't even know why they need one..
So what do you want for this Christmas?