Motorola MA1 Wireless Car Adapter Review – Motorola MA1 wireless car adapter (RRP $159) is finally here in Australia. It gives you a wireless connection from your phone to your Android Auto-compatible cars.
It was developed by SGW Global based in the UK which is Motorola's strategic brand partner. 
I've always wanted a wireless connection to my Volkswagen car. It's because I've experienced lost connections many times whenever there's a bump. This most likely because the USB cable can sometimes be too sensitive for my driving. So let's find out if the Motorola MA1 Wireless Car Adapter is any good and can solve this problem.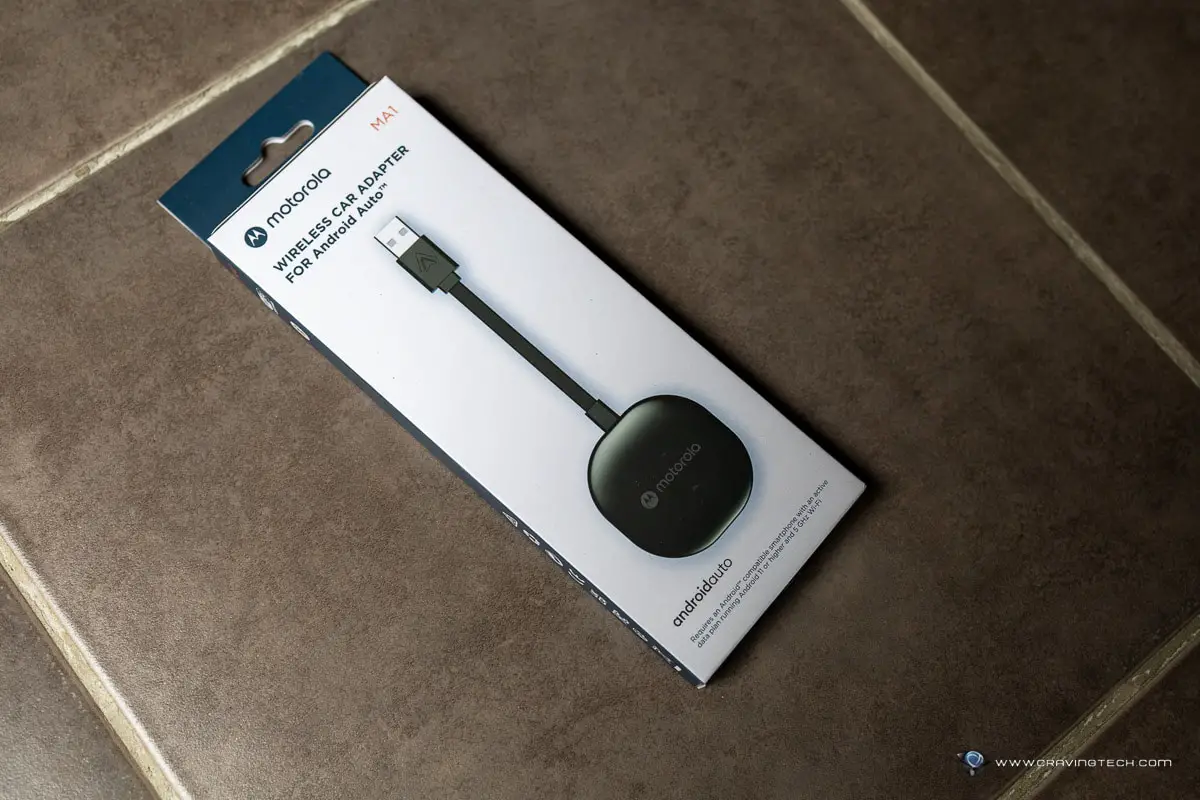 It's made of high-quality glossy plastic and it's lightweight. Overall, it has that modern and flat design that you can place on a flat surface inside your car. Thanks to the sleek look, it will look good in any modern cars. There is also a gel pad included for added security for keeping the USB wireless adapter in place.
You can plug it to your car's USB port and tuck it neatly. There is no app to download which is a breeze and I certainly don't need another extra app to customise the settings etc. The MA1 Wireless Car Adapter is literally plug-and-play (you do need to pair it to your phone first via Bluetooth).
Please note that I tested the unit with a Google Pixel 7 Pro and a 2019 Volkswagen Golf GTI Performance.  So, make sure that your car is compatible to wirelessly use Android Auto on a car display, you can refer to this Android Auto compatibility list. You also need to pair with an Android smartphone running Android 11 or higher.
You can activate voice commands by using Google Assistant (i.e. get directions, play/pause music, etc.) which is pretty handy so you can keep focusing your eyes on the road, and your hands on the steering wheel.
I didn't notice any difference in terms of sound quality (between using wired and wireless) since I mostly listen to podcasts in the car. Audio is as clear as before and I can't sense any audio degradation whatsoever. Motorola has designed many audio products like in-ear headphones, true wireless earbuds, and many more – so we should expect equal treatment in the audio department here.
It connects through the 5GHz connection which gives you a really fast connection and also stable inside the car.
Motorola MA1 Wireless Car Adapter Tech Specs
Platform Compatibility: Android 11 and higher
Bluetooth 5.0
5Ghz WiFi
Weight: 31g
Motorola MA1 Wireless Car Adapter Review Conclusion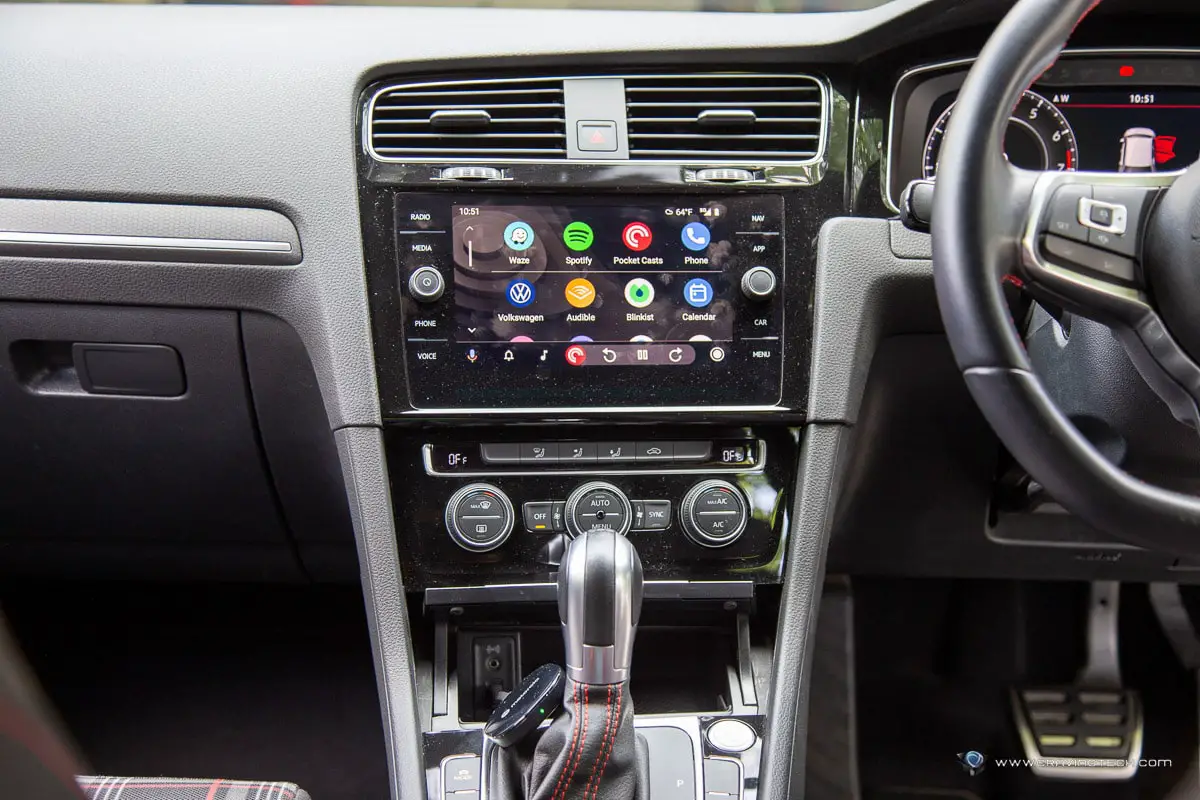 Motorola MA1 Wireless Car Adapter is a neat, plug-and-play, set-and-forget device that gives you wireless Android Auto. With Android Auto, you can do a lot while you are driving such as getting that direction from Google Maps, call the person you are about to meet up, play your music playlist, hear the latest news, and many more.
However, doing these on the car display while driving require you to take your eyes off the road, even for just a split second – unless you have wireless Android Auto on your car. But if you don't, this handy, little device will help you out. No more cables and reduce that tapping on the display, and use your voice commands instead through Google Assistant.
You can purchase the Motorola MA1 for A$159 at Amazon, or selected Telstra stores/online/Plus Rewards.
Disclosure: Motorola MA1 Wireless Car Adapter review sample was supplied for reviewing
Motorola MA1 Wireless Car Adapter Review
Summary
Your Android Auto now has wireless support if your car does not have it yet
Pros
Easy setup

No more cables

Works with most cars
Cons
Might be dangling, depending on your where car's USB port is