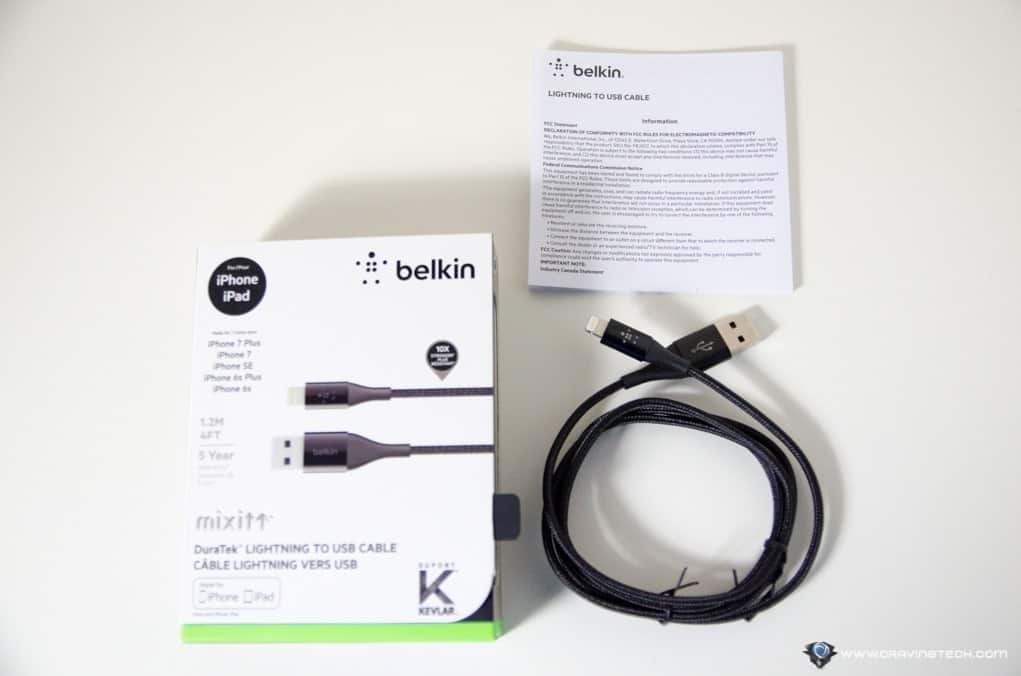 Belkin Mixit DuraTek™ Lightning Cable Review – Kevlar, developed by DuPont Protection Solutions, is a material normally used on bullet resistant vests/armours, or even crash helmets. In case you are not aware yet, the use of Kevlar has also been extended to fiber optic cables, vehicles, and even commercial aircrafts.
Now, with the collaboration between Belkin and DuPont, there is nothing better than seeing Apple Lightning cables being designed and manufactured with one of the strongest materials in the world.
Belkin Mixit DuraTek Lightning Cable is not just a better Apple's Lightning cable. With such high durability material built into the cables, the cable can withstand lots of pressure and abuse. According to Belkin:
"The DuraTek™ Lightning to USB Cables, part of Belkin's extensive MIXIT?™ range, incorporate many smart design details, such as longer, flexible strain relief to prevent breakage; an abrasion-resistant, double-braided nylon tough outer jacket; and highly flexible insulation to minimise damage from friction."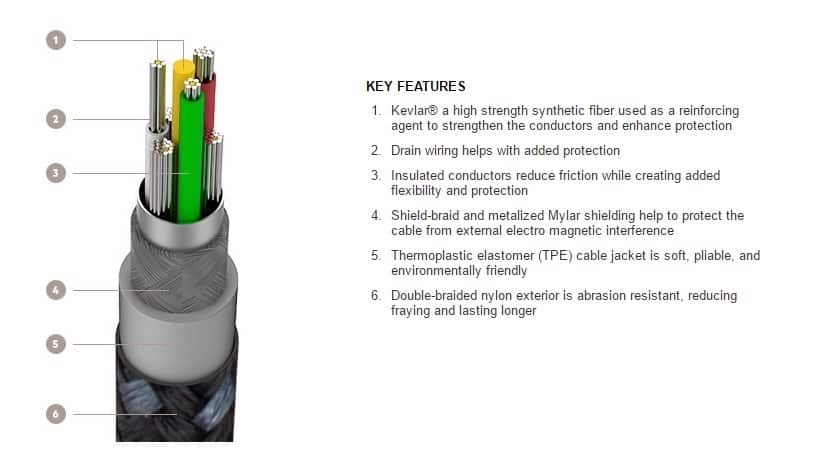 Why would we need such durability in our phone charging cables? Well, to start with, the Lightning cable that comes from Apple breaks easily. I'm sure most of you have experienced or seen  the cables deteriorating over the months (or weeks, even).
We chuck our cables into our bags filled with stuffs, ran them over with our computer chairs, chewed by a rabbit or puppy, and many other mishaps happening. Belkin Mixit DuraTex Lightning Cable guarantees a far better protection compared to regular Lightning cables.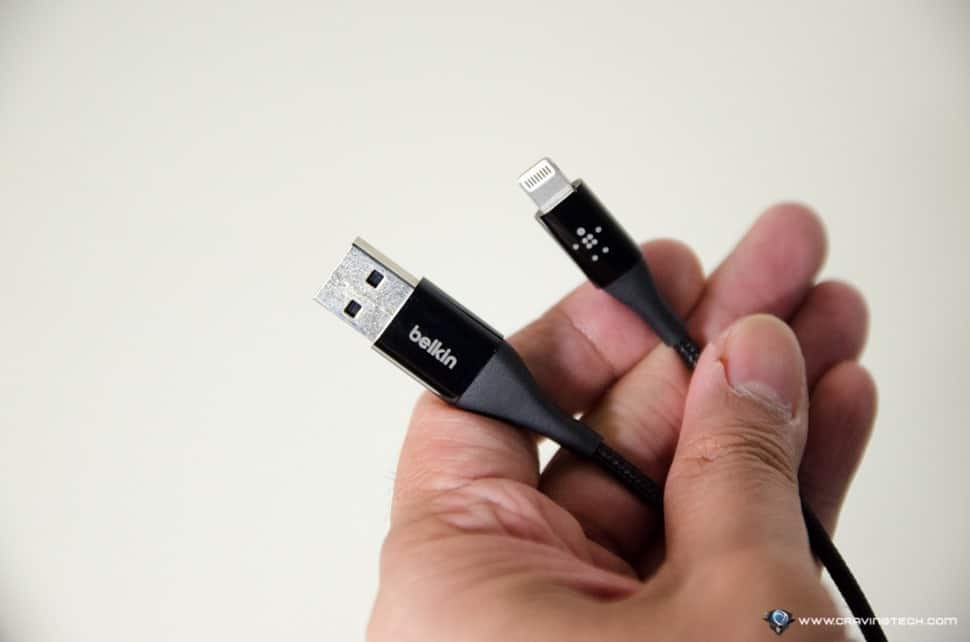 The cable and its aluminium casing are colour braided to match your iPhone colour (I'm using an iPhone 7 Plus Matte Black) in Black, Gold, Rose-Gold, and Silver. With about 1.2 meters in length, Belkin Mixit DuraTek Lightning cable also has a good length to connect your phone from the floor to your desk.
It has a 5-Year Limited Warranty, MFi Certified, available for around A$44.95 at the Apple Store and Amazon. If you are looking for a better Lightning cable with extra proection, look no further than the Belkin Mixit DuraTek!
Disclosure: Samples were supplied for reviewing but all opinions are mine and not paid
[AMAZONPRODUCTS asin="B01M3N0YDM"]