Seagate FireCuda 530 Review – I'm still enjoying the blazingly fast FireCuda 520 NVMe SSD inside my AMD Ryzen gaming PC when Seagate announced the successor.
Seagate's latest FireCuda 530 offers an even more jaw-dropping speed at 7,300MB/s read and 6,900MB/s write speed. It is the fastest drive I've ever stumbled upon and is probably the fastest NVMe SSD on the market now. I did get a more recent release announcement of MP600 PRO XT from CORSAIR and that, almost top the FireCuda 530 with its 7,100MB/s read and 6,800MB/s write speed.
So yes, at the time this review is written, Seagate FireCuda 530 is still the fastest FireCuda and also the fastest NVMe SSD in the market as far as I know.
And if you are still using the older PCIe Gen3 NVMe SSD (like the Seagate FireCuda 520) or even the good, old SATA SSD, that this means the FireCuda 530 has a transfer rate twice faster than your PCIe Gen3 and 12x faster than the standard SATA SSDs (which usually has a bandwidth speed cap at around 550MB/s).
The FireCuda 530 is available in different capacities: 500GB, 1TB, 2TB, and even a huge 4TB of storage space! With recent games taking up lots of space (my Call of Duty Black Ops:Cold War folder takes about 170GB of space), it's great to see the 4TB option here for hardcore gamers so you can store more games.
Obviously, you can use the drive for other activities than gaming. If you are a photo or video editor, you'll be pleased with the generous amount of space here to store all your media files. Plus, with that insanely fast read and write speed, your editing experience will be much better.
Note that the smaller storage capacity options have lower read and/or write speed: 7,000MB/s read and 6,000MB/s write speed for the 1TB option, and 7,000MB/s read and 3,000MB/s write speed for the 500GB option.
There is also an option to purchase the FireCuda 530 with Heatsink (which is what I have here). Obviously, with such speed comes extra heat. Seagate has partnered with EKWB in heat management to develop this custom heatsink for the FireCuda 530. It's using a high-grade aluminium block with a finely textured anodized finish so you can get that peak performance for longer periods of time.
Normally, there would be thermal throttling happening when an NVMe SSD gets too hot so you can still use it safely, but at a lower performance. If you want to maximise performance at all times, definitely grab that extra heatsink option but if you want to save some money, it's okay too.
Using CrystalDisk Benchmark, this is the speed I got out of the FireCuda 530 with Heatsink, which is line with what Seagate claims: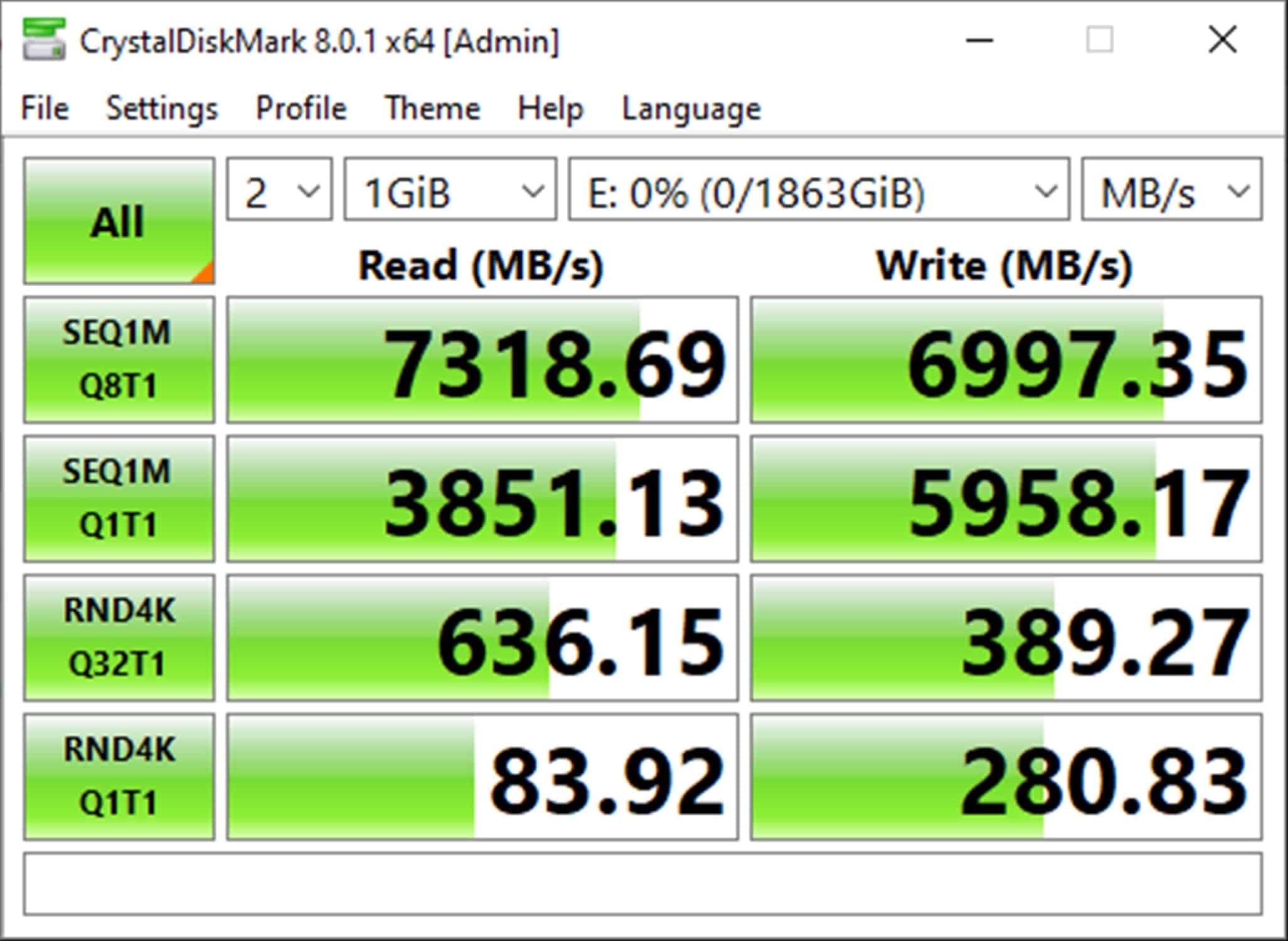 In comparison, the WD Black SN850 NVMe SSD I had for review came with 7,000MB/s reading and 5,300MB/s writing speed (with my own CrystalDisk Mark benchmark score of 7,027MB/s reading and 5,210MB/s writing speed).
With the FireCuda 530 running as my game drive, loading a save game in Cyberpunk 2077 (yes, I've just started playing for about a couple of weeks) and map in Overwatch is super fast. It takes less than 5 seconds to load a game inside the City area in Cyberpunk and in Overwatch, I'm usually at the hero selection screen faster than a couple of my teammates.
If you play games with a lot of loading screens or save games, you'll be pleased having the FireCuda 530 around for sure. Just make sure your motherboard can support PCIe Gen4 interface to maximise the performance. Note that the FireCuda 530 is also backward compatible with PCIe Gen3 interface in case you are planning to upgrade your machine some time in the future.
And with today's PS5 update, you can expand your PS5 storage by installing an M.2 SSD in the PS5 console or PS5 Digital Edition console. The good news is that the FireCuda 530 meet all the required specifications (performance, size, and has effective heat dissipation with a cooling structure that meets the dimensional requirements).
Seagate has also made a couple of useful tools available for free to monitor your drive, clone, create a backup, etc: DiscWizard and SeaTools. But if you don't want to install any software in your machine, it's fine too.
Seagate FireCuda 530 with Heatsink is available from retailers around Australia with an MSRP of AUD$239 (500GB), AUD$399 (1TB), AUD$819 (2TB) and AUD$1,499 (4TB).
Disclosure: Seagate FireCuda 530 2TB review sample was supplied for reviewing
Seagate FireCuda 530 Review
Summary
Very fast. Have I told you how fast it is?
Pros
Insane speed (7,300MB/s read and 6,900MB/s write speed)
Has Heatsink option
Up to 4TB storage capacity option
Compatible with PS5
Backward compatible
Good software included