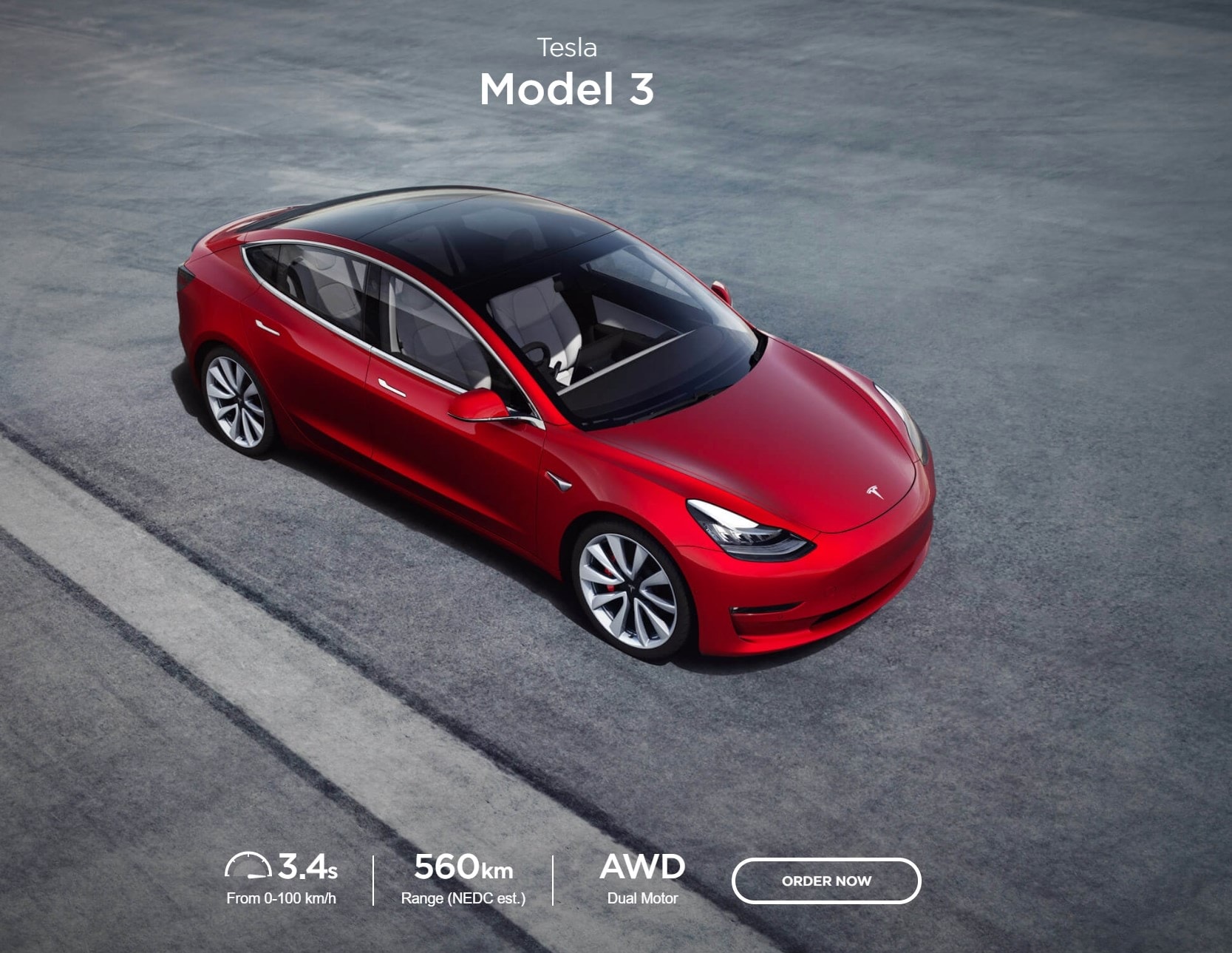 After many years of waiting, Australians can finally customise and order their own Tesla Model 3 on Tesla Australia's official page.
Tesla Model 3 starts from AU$66,000 in Australia ($71,285 Drive Away Price after stamp duty, plate fee, etc) which is the Base Model that gives you the "Standard Range Plus" car which has a 460 km range, 225 km/h top speed, and can accelerate from 0 to 100 km/h in 5.6 seconds.
The Performance model will cost AU$85,000 ($88,933 Drive Away Price) and gives you 560 km, 261 km/h top speed, and can accelerate from 0-100 km/h in 3.4 seconds.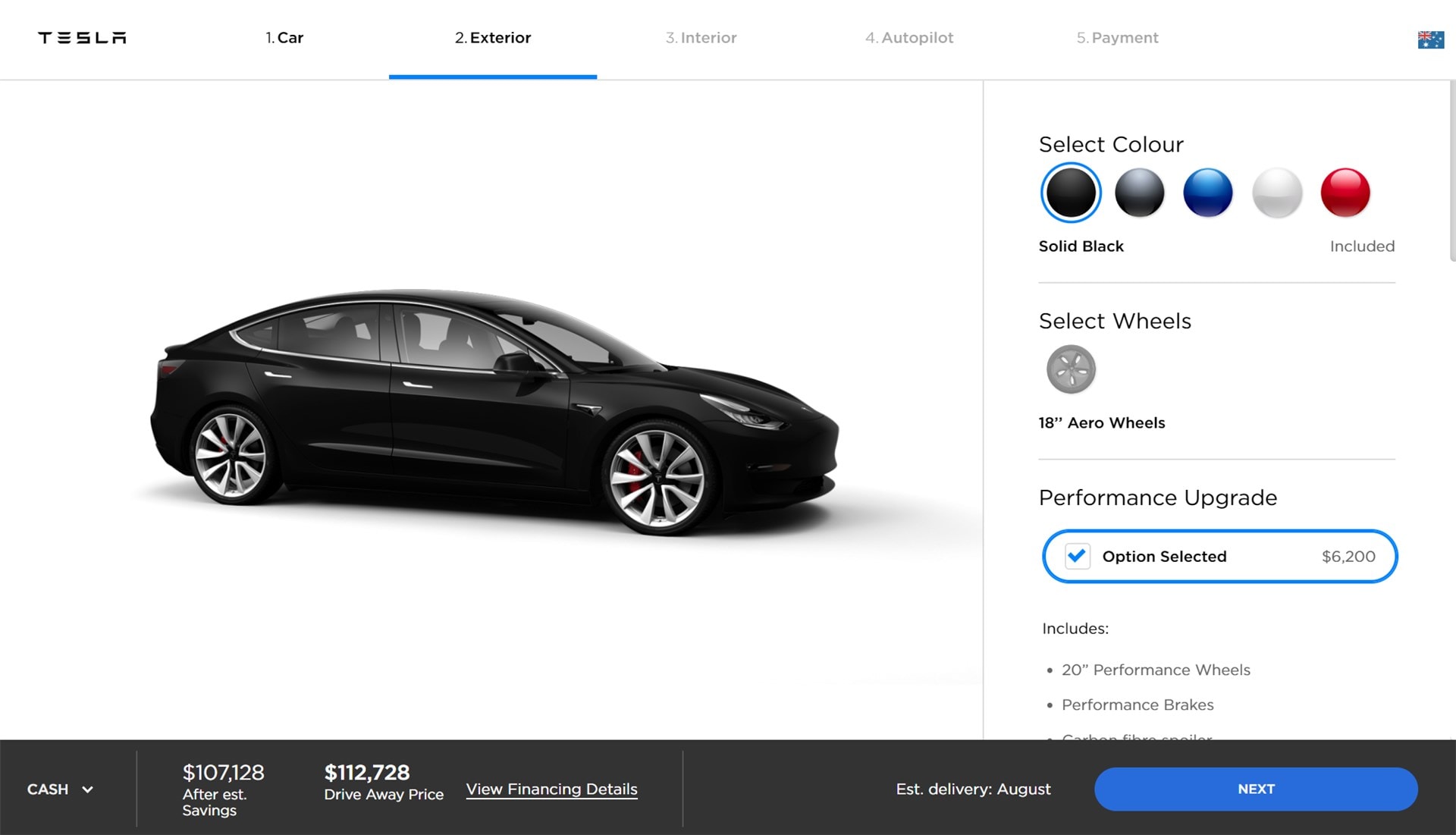 But then of course, there are more upgrades available like 20″ Performance Wheels and Full Self-Driving Capability that will cost you around $112,000 Drive Away Price. There are not as many upgrade options as the U.S counterpart, which is kind of sad if you have been eyeing for them.
If you want to place your order now, there will be a $3,000 deposit and the estimated delivery is in August. Order can be placed through Tesla 3 Australia order page.