Telstra 4GX was launched in Melbourne at the end of last year and more than a 1,000 places around Australia since the beginning of this year. It's an upgraded 4G network, 4G on steroids, if you prefer that term. 4GX uses a spectrum that can go further than the current 4G frequencies – which simply means more coverage and more speed to you.
Looking at the coverage map, Melbourne CBD is now pretty much covered with the awesome network, covering even the surrounding suburbs: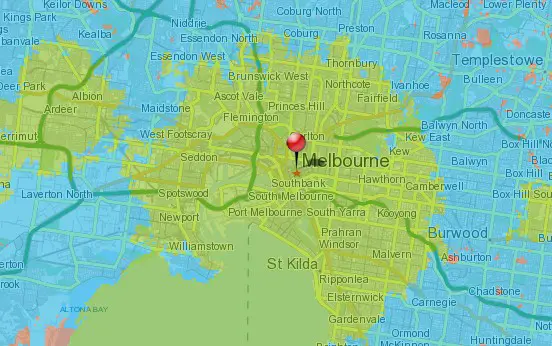 In paper, smartphones that can take advantage of Telstra 4GX network can achieve up to 100Mbps download speed, compared to 4G's 75Mbps. Some could actually get 120Mbps download speed in Sydney using the SpeedTest app.
Some recent smartphones that are compatible with Telstra 4GX are:
Apple iPhone 6 and 6 Plus
Samsung GALAXY S5
Samsung GALAXY Note 4
Sony Xperia Z3
HTC One (M8)
Nokia Lumia 830
LG G3
What does faster feel like? Here's what Telstra think:
Disclosure: This is a sponsored post but opinions are my own