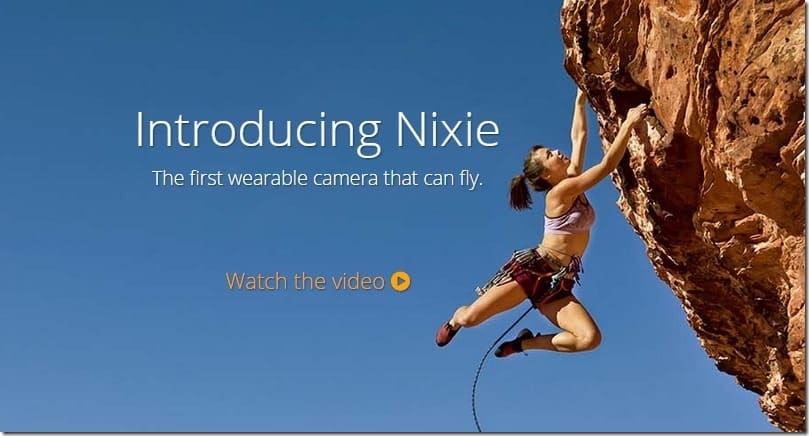 I thought a selfie-stick is already taking selfies a little bit far, but this is something else. Nixie takes selfie to the next level that you probably couldn't imagine before. Nixie is for those who needs their hands free while taking a selfie. But how can it do that? How do you press that shutter button or remote? Especially when you are hanging on a cliff or doing a bungee jumping.
The answer, is an automated drone that hovers around and takes the shot for you. A drone selfie.
Nixie is a quadcopter that flies off your wrist to take a photo of you (or record a video) and docks again after. Check this video out to see how it works:
Before you start screaming "Shut up and take my money!", know that Nixie is still a project under development. There are practically zero details about how it works and how much battery life does it have. Small drones like this can normally run for around few minutes and those weren't even taking shots and videos.
It'd be interesting to see how the project turns out. You can register your interest at Nixie's website to be notified of its development.  Soon, we'll be seeing these drones flying inside restaurants. Can't wait.