Swann Spotlight Outdoor Security Camera Review – This new, wired Swann security camera is designed for outdoor use to protect the perimeter of your house.
At AU$149.99, Swann Spotlight Outdoor Security Camera is one of the most affordable outdoor security cameras out there equipped with a spotlight. Ring Spotlight Cam, for example, costs around AU$329 though it's offering Wireless solution and more advanced features.
Packaging
Setup & Installation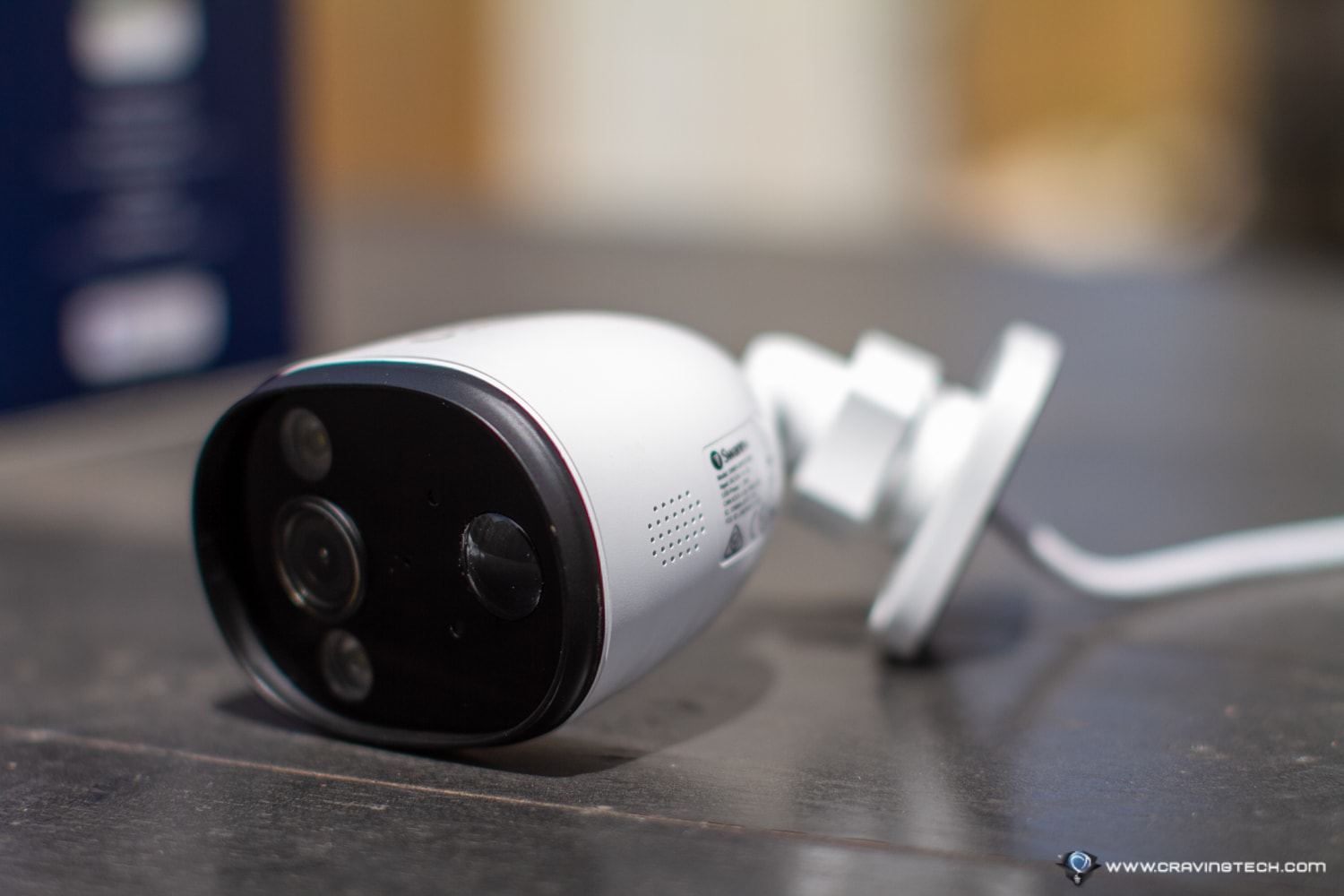 The included power cable is 18 meters long and I'm really grateful that Swann has included such as a long cable. This allows more flexibility in getting the camera installed at the right spot.
All mounting screws and plugs are also included for installing on wooden surface, but also others like plasters and concrete. You have an option to flip and/or mirror the image in case you need to install it on the ceiling, or other trickier corners.
It took me a while to get the camera set up, trying for it to connect to my home Wi-Fi but after a few tries, all was up and dandy.
I also found it weird that I have to download and install a different application this time called "SwannSecurity". The other Swann cameras I have running at home are the Swann Floodlight Security Camera, Swann Wi-Fi Indoor Security Camera, and Swann Wi-Fi Outdoor Security Camera. They were all utilising a different app called "SAFE by Swann".
It looks like Swann is moving to the new app and I can see that you can also add your other Swann security devices to SwannSecurity – which I'll do later so I can delete the "SAFE by Swann" app for good. The new app definitely looks easier and more modern. It can set the new camera automatically by scanning the camera's barcode – which is what we're probably going to see moving forward.
Design & Features
Swann's new camera records in 1080p Full HD, weatherproof, Swann True Detect technology, and has built-in microphone, speaker, siren, infrared & colour vision, and spotlight.
The built-in microphone and speaker means you can hear what's happening on the scene and speak to whoever is there. This allows you to shout at intruders and scare them away if need be. There is also a Siren that can be trigger automatically (which you don't probably want to) or manually via the app.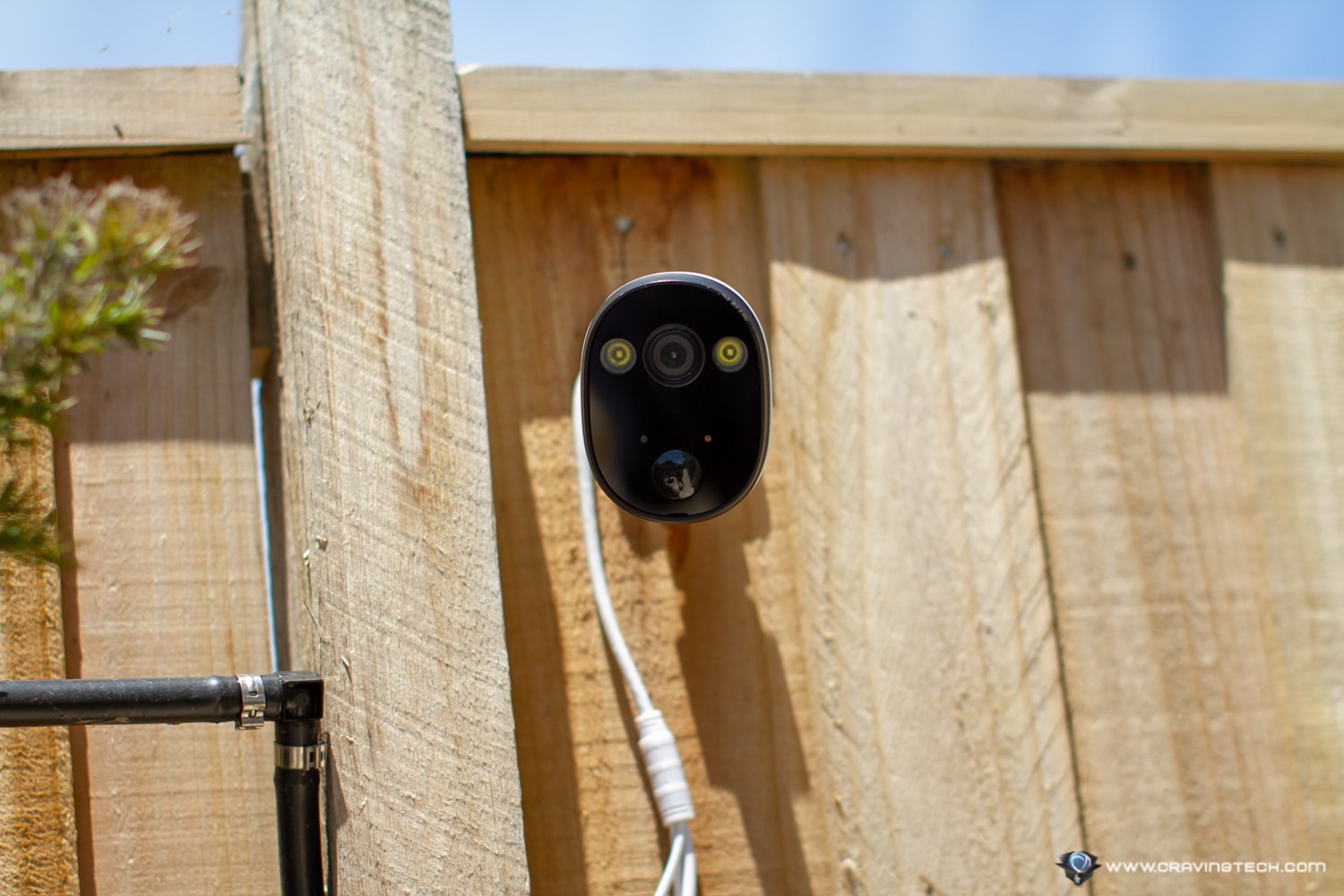 It has an IP66 rating that is built to withstand harsh weather like heavy rain, heat, and even snow. According to the specification page, it can operate between -20°C to 45°C temperature. It was 39 degrees in Melbourne and I could see the camera was still working as it should be.
The camera has a wide 110 degree angle which provides a good coverage to our backyard. Clip is also clear to see, though the colour feels a bit washed out/dull:
Through the Swann Security app, you can change many settings such as the Detection range (Motion, People, and Sound), enable push notifications, and more. You can also check the live view through the app or see past recorded clips (from the past 7 days Cloud Free Recording, or 2 days with the local memory).
You can change how long you want the spotlight to be turned on when motion is detected (up to 2 minutes) and there is also an option to turn the siren on when motion is detected. However, if you place the camera in high traffic areas, I wouldn't enable this. In our backyard, I'd sometimes get notifications from swayed plants and other "false" triggers – so I'm turning this feature off for now.
My only wish for all Swann security products is just one: notifications scheduling. At the moment, you can only enable or disable Notifications. I'd love to enable notifications only when we are sleeping, or at times where I know that no one will be at home.
Or, have zones set-up like Ring so we can filter out the trees and plants – but I guess this kind of feature requires more advanced hardware inside the Swann cameras (or an extra hub) and it will be expensive. I ended up turning notifications off altogether but at least I know all clips are still being recorded in case I ever need them one day for insurance purposes.
In night time, the colour & infrared visions work in tandem together. Even in complete darkness, the camera can still capture and record meaningful scenes.
The spotlight helps in brightening up the scene (and scare intruders) and trigger the colour night vision which helps in making the scenes more detailed. The clip does have more noise in it due to the low lit condition, however.
From the app, you can also share the clip directly to other supported applications. In iOS, I can use the iOS' share function which means I can forward the clip to another app like Dropbox or even AirDrop them.
Swann Spotlight Outdoor Security Camera Review
Swann Spotlight Outdoor Security Camera is an affordable outdoor, spotlight security camera that works in harsh weather conditions and complete darkness.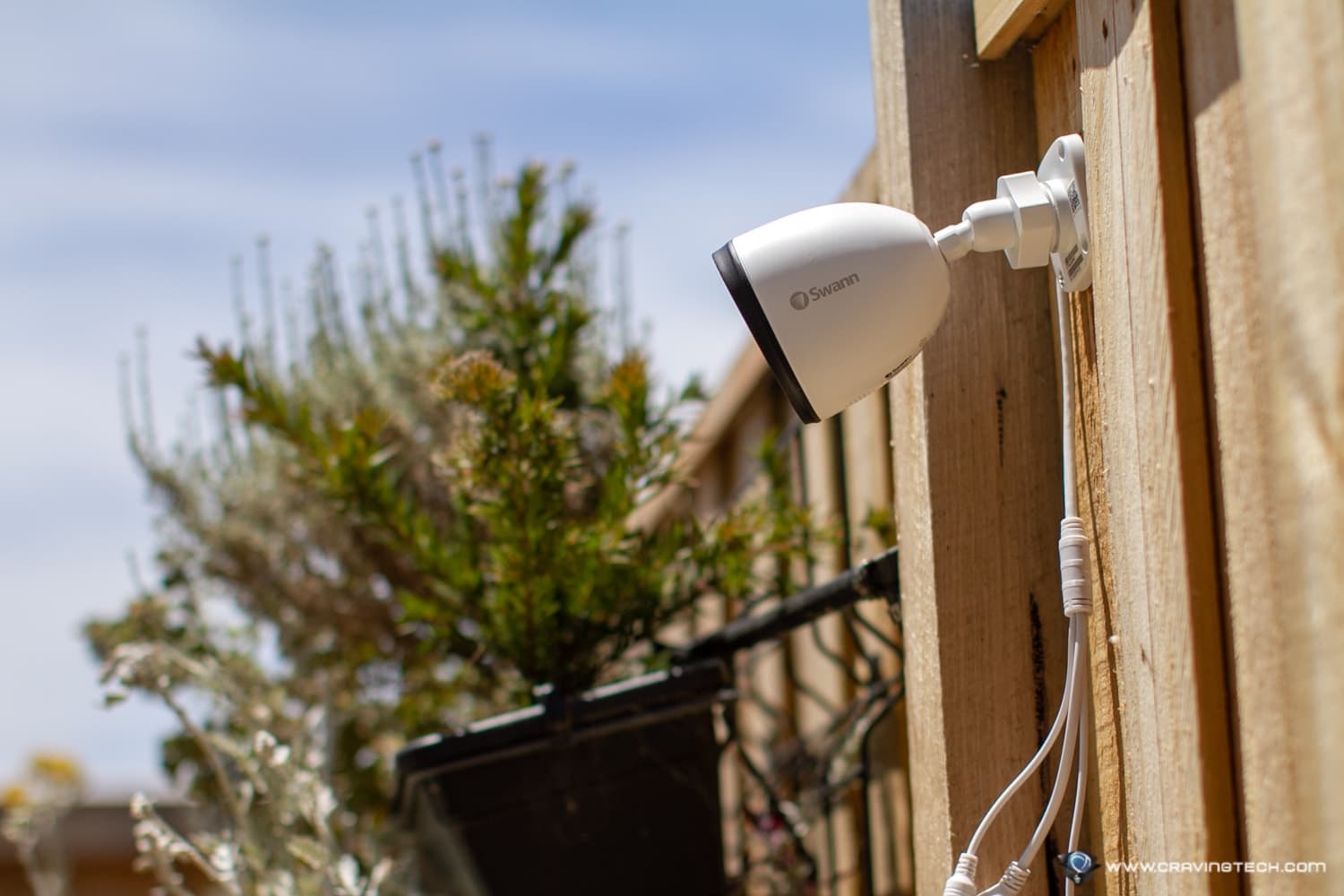 Swann is definitely heading to the right direction with new, easier barcode scanning installation and a more polished app. However, we are wishing it has more things like scheduled notifications, zone filters, and a few more that other competitors already have.
The free, 7 days cloud recording is very generous and the camera captures the scene well in both daylight and nighttime. Equipped with auto spotlight, siren, and two-way audio, Swann Spotlight Outdoor Security Camera is quite a steal at just AU$149.99.
Disclosure: Swann Spotlight Outdoor Security Camera review sample was supplied for reviewing but all opinions are mine and not paid
Swann Spotlight Outdoor Security Camera
Summary
Swann Spotlight Outdoor Security Camera is an affordable outdoor security camera equipped with a spotlight.
Pros
Has everything you'd want from a security camera: infrared sensor, colour night vision, two-way talk, etc.
Has spotlight 
Free 7 days cloud recording
IP66 rating
Cons
Need more functionalities like the competitors such as scheduling, person detection, motion zones, etc