Free Wi-Fi is great, but it comes with the unknowns in terms of security because there is no way to ensure that no one is snooping in. Whenever we are low on mobile data, free Wi-Fi is good but you do need to have an extra security mechanism to ensure your privacy and safety.
If you care about security as much as I do, then you'd definitely want to take a look at a VPN service such as Rocket VPN.
Rocket VPN offers:
Privacy Protection by encrypting your data and also your IP address so you can browse anonymously and secure any data your phone is transmitting over the network.
Unblock digital contents that are otherwise blocked in your country (such as video streaming service, etc).
Works on both Android and iOS
The service is free for up to 250 MB of data usage per month – which is great if you only use it sparingly, but if you need the full, unlimited option, you have to opt for the premium subscription for 7.99 USD (a month), or 17.99 USD (for 3 months), or 35.99 USD (for a year).
Rocket VPN has multiple servers around the world to connect to such as the United States, Canada, Australia, Singapore, Japan, Hong Kong, France, UK, and Germany. So for example, if you are in Australia and you just want a secure connection, you can connect to Rocket VPN's Australian server for a faster connection. If you want to watch an unblocked content in Australia, you can opt to connect to the other server, like United States'.
Note that free users can only connect to the United States server, unless if you subscribe to the service.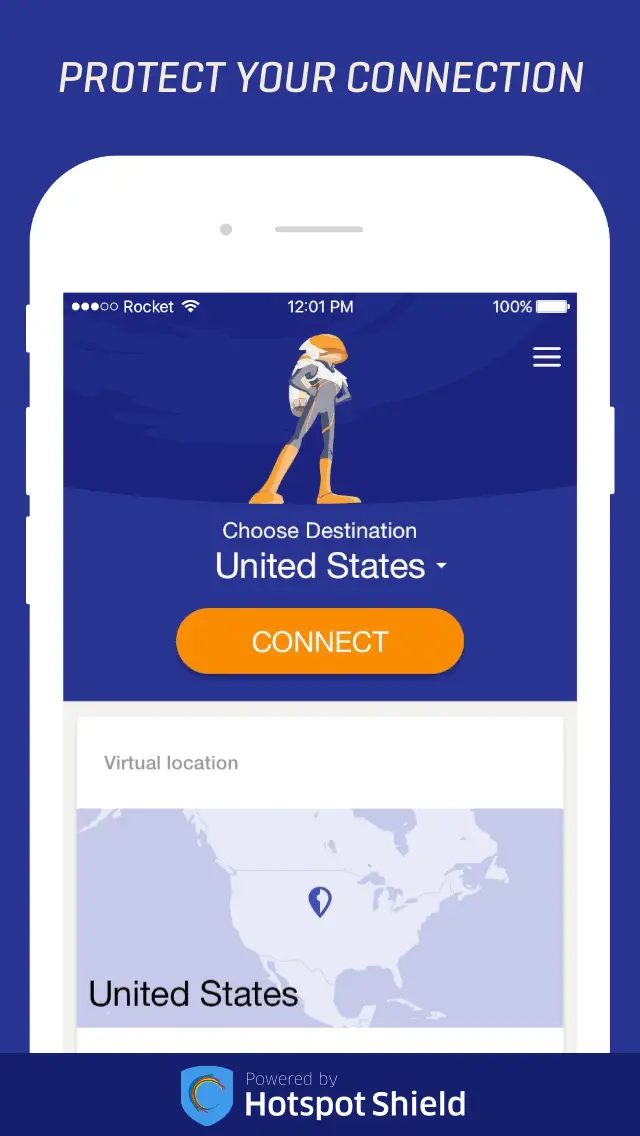 Rocket VPN's "free trial" (i.e the 250MB free version) is good to test whether your favourite streaming service works with a VPN because some can actually detect when you are using a VPN, like Netflix.
Download Rocket VPN to check out the service yourself: iOS | Android