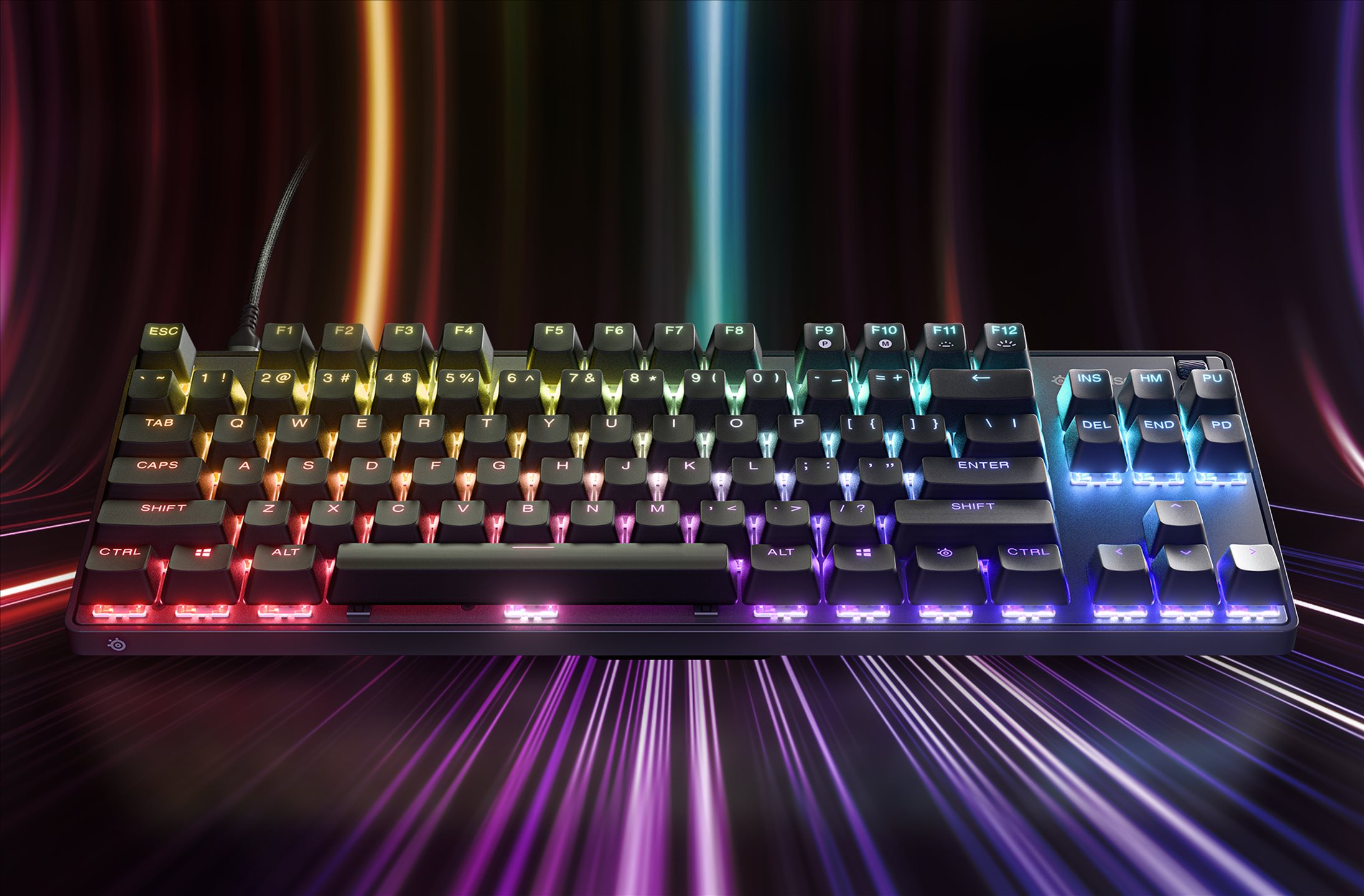 Gaming keyboard powered by optical switches are not new and we've seen these on a few gaming keyboards from many gaming brands. But the new SteelSeries Apex 9 might triumph them all with SteelSeries' new switches powered by SteelSeries OptiPoint technology.
SteelSeries OptiPoint switches delivers the best performance by having hot-swappable optical switches that actuate 33% faster than other optical gaming keyboard, with a response time of just 0.2m with zero debounce, and they also have 2-point actuation adjustment.
For the actuation adjustment, you definitely require SteelSeries GG software to be installed, but this allows you to set your preferred actuation point (and of course, RGB lights). For example, you can set a 1mm actuation point or 1.5mm on certain keys to avoid accidental presses. These customisations can be done on a per-key basis so you really have full control of the customisations here.
You can also swap your switches between Linear, Tactile, and Clicky. I usually always prefer Tactile but it's good to know that there are more options available (most other brands usually only allow two options: Linear and Clicky).
SteelSeries Apex 9 keyboards are available in two models: TKL and Mini – there doesn't seem to be an Apex 9 full-size keyboard.
The Apex 9 TKL retails for AU$349 and the Apex 9 Mini retails for AU$309. They are available now through SteelSeries website and retailers around Australia.