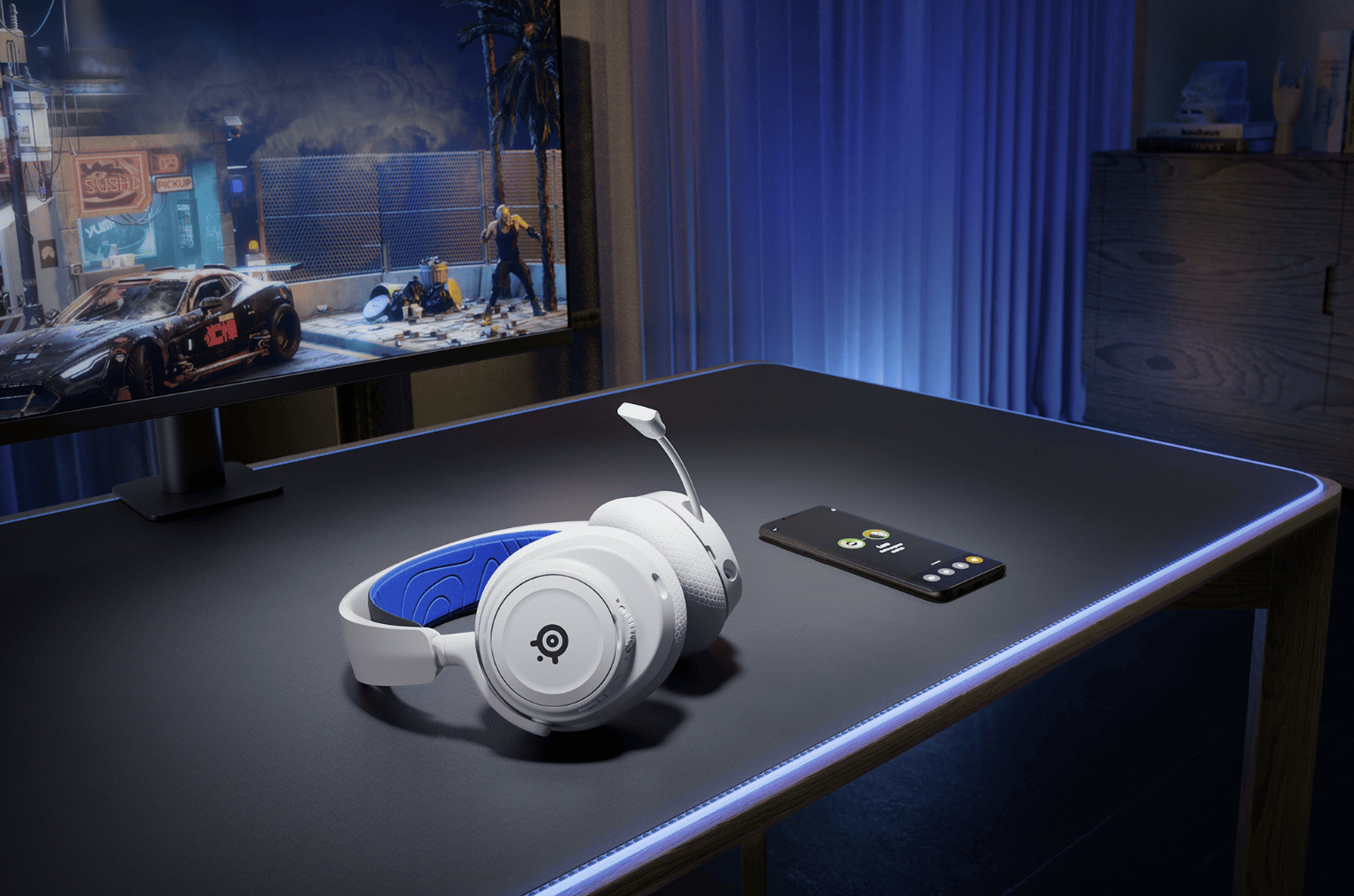 SteelSeries unveils the new Arctis Nova 7 white collection, offering more varieties to your gaming collection. The Arctis Nova 7 headset comes with special audio tech that makes every sound in games clear. Plus, you can even adjust specific sound settings to suit your gaming style.
You can enjoy the freedom to play on multiple devices like the PC, Mac, PlayStation, and Switch without any cords. And don't worry about any interruptions as the next-generation ClearCast Gen 2 microphone uses smart tech with Sonar Software to cancel out background noise such as keyboard tapping or button-mashing, so you can chat with your team clearer.
The microphone can also be fully retracted for on-the-go so you don't look dumb with a microphone boom dangling around.
Its wireless capabilities deliver dual audio streaming via 2.4GHz and Bluetooth connections and you can also switch seamlessly between PC, Mac, PlayStation, and Nintendo Switch with USB-C.
If you haven't, make sure to read our review on the SteelSeries Arctis Nova 7X here at Craving Tech. The headset is comfortable to wear for hours, and the sound clarity and positioning are great for gaming.
Arctis Nova 7P and 7X White Edition Pricing & Availability
Arctis Nova 7P Wireless (PlayStation) – AU $399
Arctis Nova 7X Wireless (Xbox) – AU $399