SteelSeries Arctis Nova 7X Wireless Review – The Arctis Nova wireless gaming headset series from SteelSeries have similarities in the design department but have slightly different sets of features. The best of the best is definitely the Arctis Nova Pro Wireless with a premium hot-swappable battery design, premium materials, better audio fidelity, and even ANC, but there are budget-friendlier headsets in the series if you don't need to own the latest and greatest.
The recently reviewed Arctis Nova 3 for example, is wired but still has that comfortable, lightweight design and good sound for gaming. Today, we'll be looking at the Arctis Nova 7X Wireless and yes, it still comes with everything I love about the series such as the Nova Acoustic System, integration to SteelSeries Sonar audio engine, and this one, comes with a multi-platform USB-C wireless dongle for PC, Console, and Mobile.
SteelSeries Arctis Nova 7X Wireless Review – Unboxing and Packaging Contents
SteelSeries Arctis Nova 7X Wireless Review – Design and Features
The Arctis Nova 7X Wireless comes with a combination of Black and Green theme like an Xbox console, becaused it's designed to work on Xbox (where you can just plug the USB-C wireless dongle in). But don't be fooled, because the wireless dongle also works on a PlayStation, PC, Mac, Smartphone, and Nintendo Switch. So yes, if you are gaming on different gaming devices (like most of us do), you can simply get this single, wireless gaming headset and use it for everything.
And because the microphone boom can be retracted completely into the earcup, you can use the headset while commuting to listen to music and play games on your phone (without looking like a dork). This is because the headset also supports Bluetooth connection and you can seamlessly swap between Bluetooth and the 2.4GHz wireless connection.
With the help of SteelSeries Sonar, you can turn both the microphone and headphones into something more powerful. The Sonar Software's ClearCast AI algorithms can reduce and silence all kinds of noise including the sound of a keyboard typing/mashing while you are chatting to your teammates. The incoming sound can further be tweaked to your liking and we're not talking about just its EQ here (feel free to check my review on the Arctis Nova Pro Wireless to dig deeper into these).
As for comfort, I've never had a complaint with any of the Arctis series headsets and it's true on this one as well. It has many points of adjustments with a stretchy overhead band (ski goggle headband), and comfy, plushy pads (SteelSeries called this "breathable AirWeave memory foam cushions"). It's not exactly Summer here yet in Melbourne so I haven't tried playing with the headset during a hot Summer night, but the pads feel great so far.
Powered by 40mm Neodynium Drivers, the headset sounds good for all kinds of activities: music listening, movie watching, and gaming. It definitely won't win in the sound department when you are listening to music but unless you are very sensitive to sound and love a certain sound profile, you'll still be happy with the headset. As a bass player, I like listening to bass during music listening and bass is existent for sure with this headset. It's kind of warm and will not punch you in the gut with its power, but you can still hear and feel it just fine.
I've been playing Overwatch 2 every day with the headset and it has helped me many times in ranked games. I could clearly hear the faint footsteps of enemy flankers wherever they were, pinpointed exactly where they were hidden (even before seeing them), and then pinged the location to my team (or communicated with the microphone). I could even hear the direction of an enemy's ultimate ability the second they triggered it, and hide to safety (depending on what I was playing, of course) – all without having to do a visual confirmation.
Whether you are gaming casually or competitively, I can vouch for the audio clarity and positioning that can win you games by being able to listen to every single audio detail clearly.
The headset has up to 38 hours of battery life which isn't bad and can be charged through USB-C. Charging it for 15 minutes will give you 6 hours of use, and that's pretty awesome.
SteelSeries Arctis Nova 7X Wireless Review Conclusion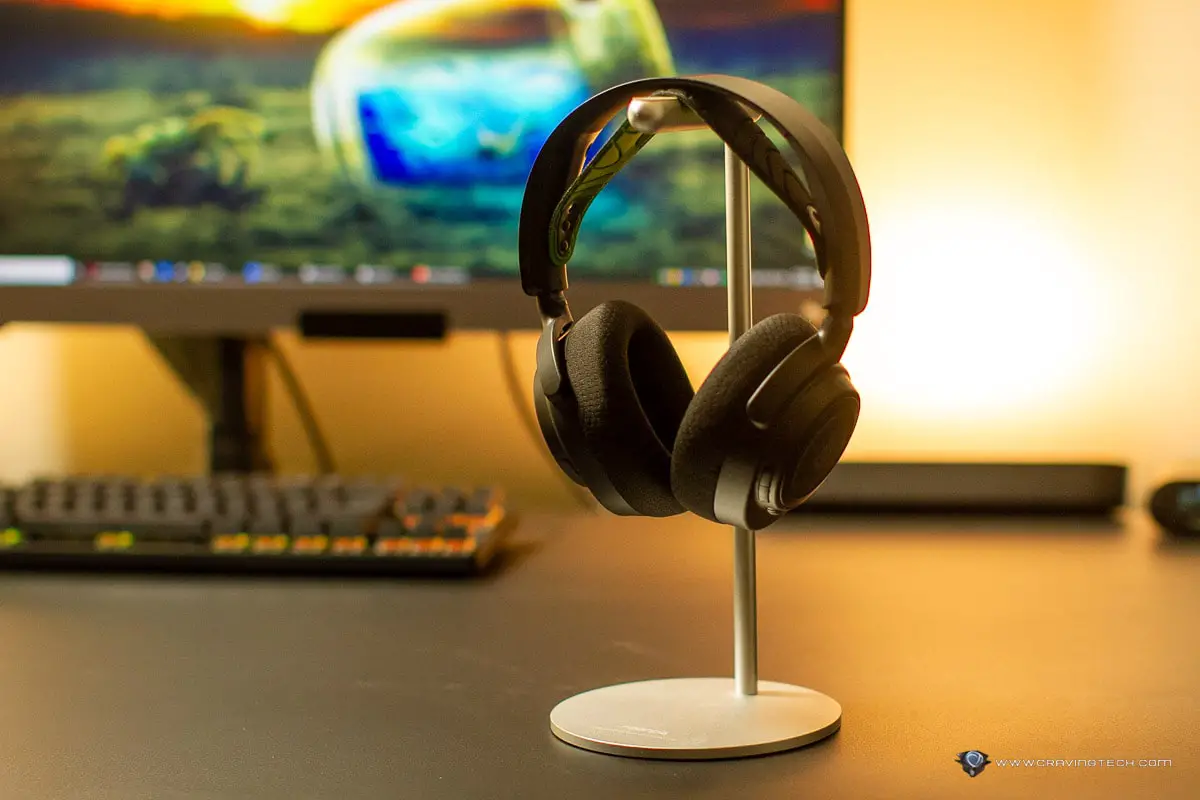 SteelSeries Arctis Nova 7X Wireless is a great wireless gaming headset if you own several gaming devices ranging from consoles, PCs, and mobile devices (including smartphones and iPads with USB-C). The microphone boom is retractable so you can use it for commuting to school or work, the wireless dongle works on different platforms, the headset is comfortable to wear for hours, and the sound clarity and positioning are great for gaming.
SteelSeries Arctis Nova 7X Wireless retails for A$399 and available now at retailers around Australia. Also available at Amazon.
Disclosure: SteelSeries Arctis Nova 7X Wireless review sample was supplied for reviewing
SteelSeries Arctis Nova 7X Wireless Review
Summary
Works on all kinds of platforms with USB-C, including smartphones and iPads. Gaming on Xbox, PlayStation, and the PC? Great, that works well too.
Pros
Great and comfortable design, lightweight
Clear sound, great audio positioning for gaming
Multi platform; supports both 2.4GHz wireless (USB-C) and Bluetooth
Accessible controls on the headset
Retractable microphone
Fast charge with good battery life
Cons
Dongle design might block the port next to it
No RGB lighting (if it's a must-have for you)