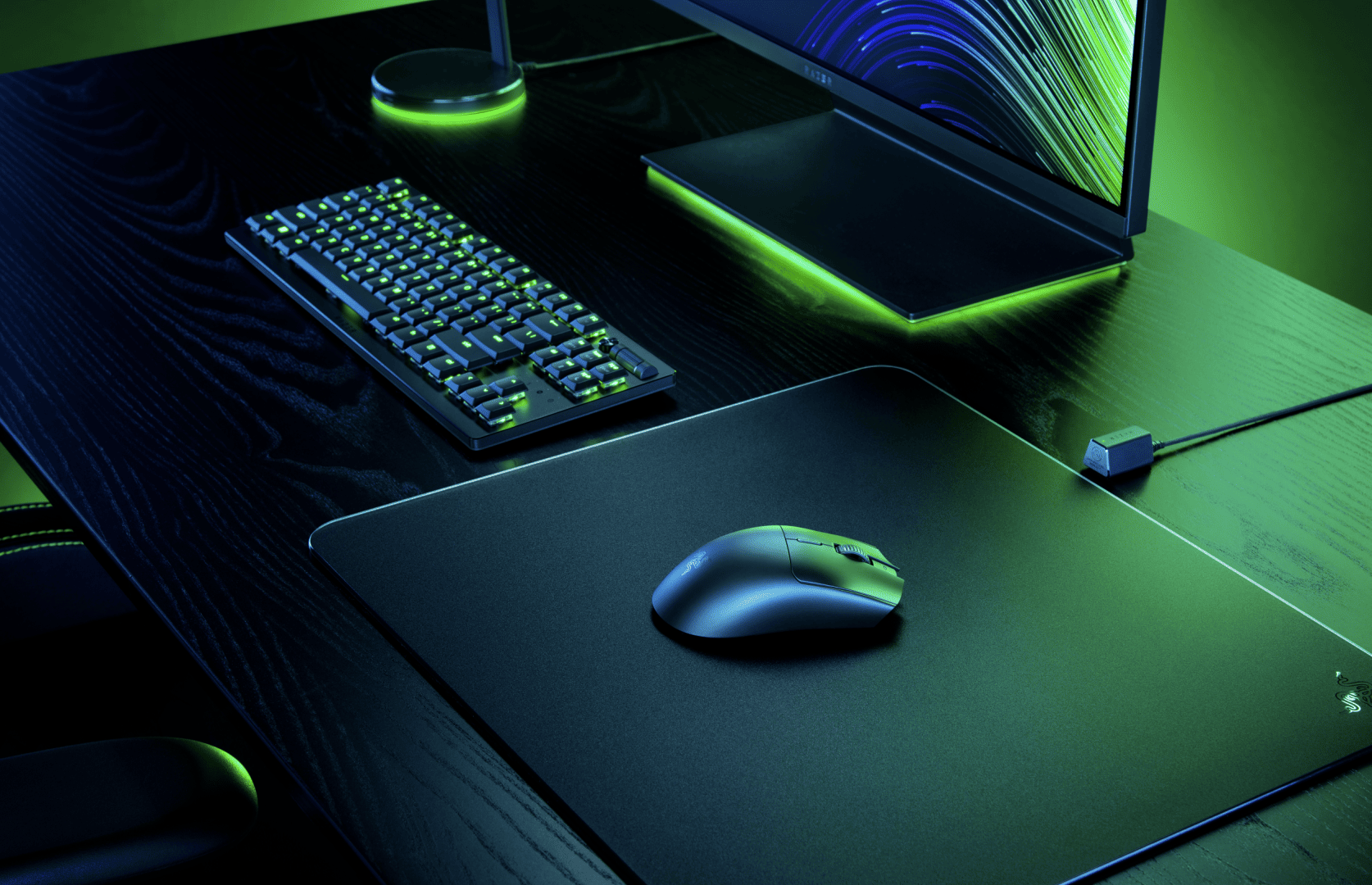 Razer is excited to unveil its latest wireless gaming mouse, the Viper V3 HyperSpeed. Aimed at professional gamers and budding champions alike, this new addition to the acclaimed Viper series takes gaming performance to new heights.
This new mouse continues Razer's tradition of delivering top-notch gaming gear. It combines feedback from esports experts with Razer's cutting-edge technology to offer a gaming tool that's both comfortable and high-performing in competitive gaming.
Through years of working with professional gamers, the Viper V3 HyperSpeed has been fine-tuned for optimal comfort and utility. Whether you prefer a claw or fingertip grip, this mouse minimises finger fatigue and provides easy access to crucial controls.
The Viper V3 HyperSpeed features a Razer Focus Pro 30K Optical Sensor for ultimate accuracy. It has 750 IPS, 99.8% resolution accuracy, and 70G max acceleration.
It also boasts a 280-hour battery life with a single AA battery, ensuring you can game uninterrupted. For those who desire even more speed, there's an optional Razer HyperPolling wireless dongle, offering an impressive 4000 Hz polling rate – if your PC can handle it.
Razer Viper V3 HyperSpeed Pricing and Availability
Razer Viper V3 HyperSpeed is priced at $129.95 AUD and will be available soon in Australia
Razer Viper V3 HyperSpeed and HyperPolling Wireless Dongle retails for $157.95 AUD.
For more details, visit Razer.com.
I was in love with the Razer Viper V2 Pro (check the review out) thanks to the lightweight design and shape of the mouse. Can't wait to get my hands on the new Razer Viper V3 and review it for you.