I love my DSLR camera, apart from it being bulky – the only reason why it almost never left my home (I'm only using it for product photography at the moment). I do have another point and shoot camera, but the quality suffers so much whenever I shoot indoors.
Sony's new Alpha NEX range promises a compact system camera with the quality of a DSLR. This can be achieved through a compact body with an interchangeable lens.
The Alpha NEX range cameras are the NEX-5N, NEX-7, and NEX-F3.
Sony NEX-5N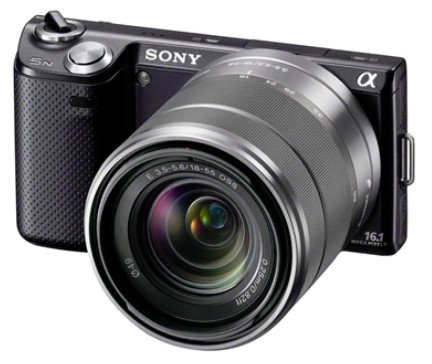 The NEX-5N has a 16.1 megapixels Exmor APS HD CMOS sensor and a new BIONZ processor to enable ISO 256000 (which is a crazy amount of sensitivity), guaranteed to give you the highest image quality possible at any time during the day.
The camera also allows Full HD movie recording with 50p/25p, with a tilt angle touch-screen LCD. View the NEX-5N >
Sony NEX-7
The NEX-7 has higher megapixels than the NEX-5N, with 24.3 megapixels Exmor APS HD CMOS sensor. So if you are looking for the largest resolution possible (for printing), then the NEX-7 is a step higher than the NEX-5N.
It is also the world's first compact camera featuring an XGA OLED TruFinder. The electronic view finder gives a bright, clear view with around 100% frame coverage (that doesn't even exist on most  DSLR cameras) and a wide field of view. Definitely a top-notch camera.
Sony NEX-F3
Its compact size makes this camera the most appealing compared to the others (16.1 megapixels). It can also record 50i/25p (not 50p/25p like the other two) full HD video while at the same, easier to use with the Superior Auto mode (for beginners in photography).
There is also a 180° tiltable LCD for easy self-portraits, a feature that will be loved by the ladies. Within a single charge, you can also get roughly around 470 shots and the battery can be charged via USB! Very handy.
—
So which feature in these cameras excites you the most?
View the NEX Camera Range here >
Sponsored Post