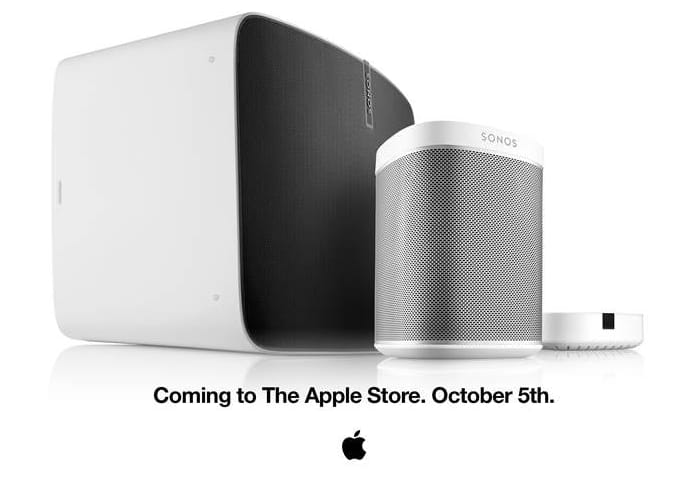 Starting October 5th, you'll be able to play around with a Sonos speaker and purchase it at 468 Apple stores around the world (including 22 Apple stores here in Australia).
And by November 2016, you will be able to make an online purchase through apple.com.au website.
Sonos works with Apple Music and it is not surprising to see how Apple would want them to be present at their retail experience.
More than 140 Apple stores will offer a hands-on Sonos and Apple Music demo experience on the iPad Pro so you can check the sound quality and experience out before making a purchase.
In light of this collaboration between Apple and Sonos, you will also receive a free 3-month Apple Music Gift Card if you purchase any of the Sonos system between 5th of October and December 31 (for purchasing at an Apple retail store or from apple.com.au online).
Sonos speakers don't just look and sound good, but they can all be set up to play nice with each other. You can set them up in different rooms playing the same tune at the same time, or group them up to play your favourite music separately.
And, Apple Music is not the only thing Sonos supports so you'll surely be able to use them with any music service or library you may have.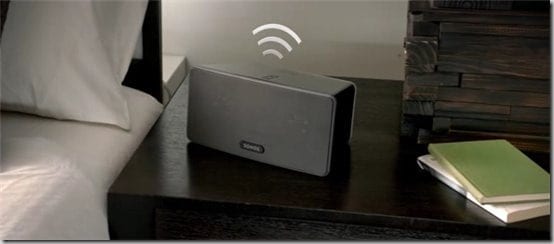 To find out more about one of the Sonos speakers, make sure to check out Craving Tech's review on Sonos PLAY:5, PLAY:3, or the PLAY:1.