Note: This is a guest post written by Jayessh Barodia. Images courtesy of Samsung


Samsung Galaxy S3 vs Galaxy S2 – Samsung has unveiled the highly anticipated Galaxy S3 smart phone in India. While the phone certainly packs a punch when it comes to hardware specs, it's the soft features and design that impresses more.
Samsung's flagship handset has sparked a huge debate about the design choice and materials used but underneath it all, there's no denying that it's one of the fastest and most modern smart phones to hit the street.
Samsung Galaxy S3 vs Galaxy S2 – Size Matters
Although the chassis is mostly plastic, their new Hyperglaze coating gives one a good grip and feel of the phone. No one's going to be looking the back though when you have such a gorgeous 4.8-inch HD Super AMOLED upfront. Samsung has managed to squeeze a massive screen into form that's just a little larger than the S2, which is quite a feat.
The S3 has a 4.8inch screen, making it bigger than its predecessor, the Galaxy S2 (which has a 4.3inch screen). The phone is curvy, thin and, at 133g, is one of the lightest phones around. Unlike the S2, which felt flimsy in the hand, the S3 feels quite sturdy despite the all plastic body. It is available in two colors, Marble White and Pebble Blue.
Samsung Galaxy S3 vs Galaxy S2 – Sensor For Your Eyes
The phone has several nifty tricks up its sleeve. There is a sensor in the front which tracks the eye movement. The screen is kept bright as long as one keeps looking at it. Look away, and after a while the screen will dim and then go off. This is useful for those who read e-books or long articles and emails on their phone — one no longer have to keep touching the screen.
Samsung Galaxy S3 vs Galaxy S2 – Talk Directly
Direct Talk is another nifty feature that allows you to skip pressing the call button. Basically, if a person has a contact open, they can take the phone close to your ear and the phone will automatically place the call. This also works if people are sending an SMS or ChatOn message to a phone contact.
Samsung Galaxy S3 vs Galaxy S2 – S Voice
Then there's the Siri-like S Voice, which Samsung claims can answer any question you pose to it. During the demo, however, S Voice could only execute commands like 'Start camera' and 'Send message to…' This is similar to voice talk on the Galaxy S2.
Samsung Galaxy S3 vs Galaxy S2  – Manage Your Social Connections With Ease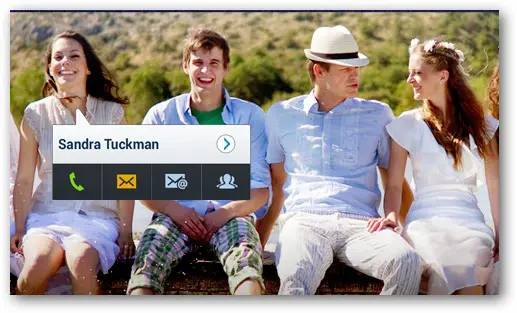 Social Tagging feature is a great feature. This allows people to tag people in the pictures you click. The phone then automatically detects if they are on your Facebook list and allows one to load their profile page straight from the photo.
All these features may not be particularly hard to execute (or may be some of them are), but they will go a long way in enhancing user experience. It indicates that phones are no longer just about the hardware or even apps. It's about giving attention to detail in a way that improves the way technology is used.
The phone is a great buy for all those willing to spend a little more, but the phone is a great buy that will not leave users disappointed as the phone is awesome and worth every penny spent.
If the Samsung Galaxy S2 was loved, the Galaxy S3 will not disappoint users looking for a great smart phone.
Note: This guest post was written by Jayess Barodia, an avid blogger who writes on technology and helps people insure their data on various storage devices. Find out more on his website.