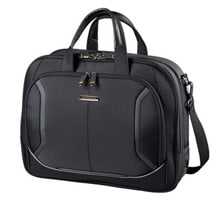 Note: This post is Sponsored by Nuffnang but opinions are 100% mine.
I don't know how many times you have dropped your laptop bag accidentally or bumped it into a wall. If you are always on the go, there is no way to avoid these mishaps, no matter how careful you are.
At times like these, you'd wish that you had one of the Viz Air Plus products from Samsonite. They provide an extra protection for your laptop by actually using three air bumpers located at the corner and bottom of the bags.
The one I have to review is the Samsonite Viz Air Plus Medium Laptop Briefcase.
Samsonite (check out Samsonite website) is one of the most popular brands when it comes to bags. I actually have a Samsonite luggage that I use for travelling overseas. Samsonite products are well known internationally and popular with their sturdiness and quality.
The Viz Air Plus Medium Laptop Briefcase looks like a traditional laptop bag but I really like the stylish inner soft yellow lining.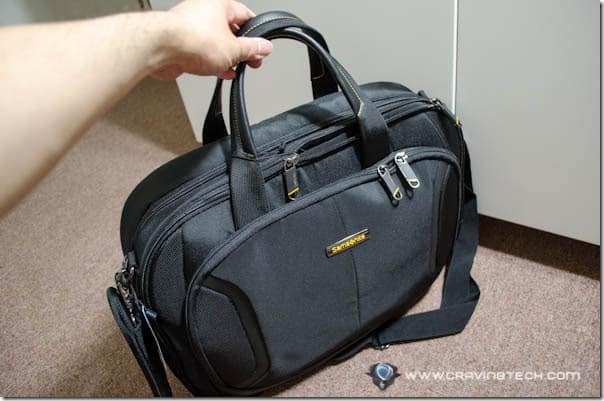 It can accommodate a 15.6" laptop or smaller (to be placed inside the compartment where the air bumpers are). Judging from the size of the laptop compartment and the air bumpers, it can definitely support even the thickest laptop.
With my 13" Samsung Ultrabook, it feels a bit loose but the Ultrabook's body seems to still be well protected by the bumpers.
I'm also amazed at how many compartments the Viz Air Plus Medium Laptop Briefcase has. There are just plenty of spaces to put everything you can think of, apart from the necessary laptop's charger and its cables.
There are a few compartments and pockets where you can safely put your pens, notes, tablet, portable chargers, magazines, passport, phones, folders, files, and more. Even when the compartments seem full, somehow I can always squeeze something in. It's perfect for travellers who need more than just a laptop bag. Hey, who is carrying just a laptop nowadays?
Apart from the air bumpers, there are also good amounts of padding around the briefcase. The yellow soft lining also ensures that your tablet and laptop do not get scratched.
The shoulder straps are included but you can also grab the briefcase by the handle, so it's very practical.
Overall, the Samsonite Viz Air Plus Laptop Bag is spacious, sturdy, stylish, and functional. It is designed with good cushioning, air bumpers for protection, and is also affordable. If you really care about your laptop, then you should check this briefcase out. It provides great protection without sacrificing mobility and style.