Apple has just released Safari 4 both for Mac and for PC on Safari's official page.
There doesn't seem to be a specific page on Safari 4 change log compared to Safari 3 but I did notice a few things changed and improved.
Most notably is the speed! Safari just gets faster and faster and it's good. According to a screenshot from Safari's page, the i-Bench HTML benchmark shows that Safari is the fastest among other current browsers: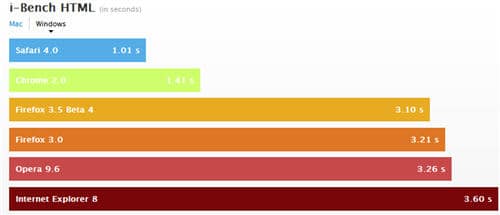 Safari 4 also seems to fix the Top Sites problem that I was having with Safari 3. Previously, this is what I got on my Windows XP machine on Safari 3: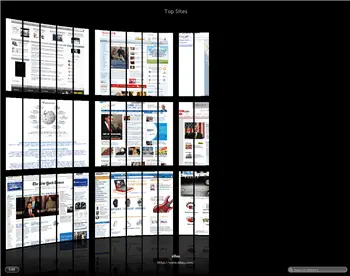 On Safari 4, it now looks great: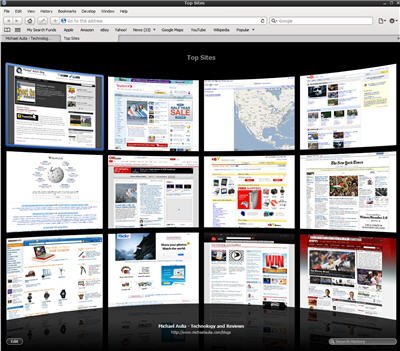 There are also some small interface changes (Tabs, new Loading text on the address bar) and looks like you can close a tab with your middle mouse button now (which I couldn't do on Safari 3 as far as I can remember).
With Safari catching up to version 4, it'll be interesting to see what Opera, Chrome, and Firefox will do to be ahead of the competition.
Download Safari 4 for Mac and Windows.