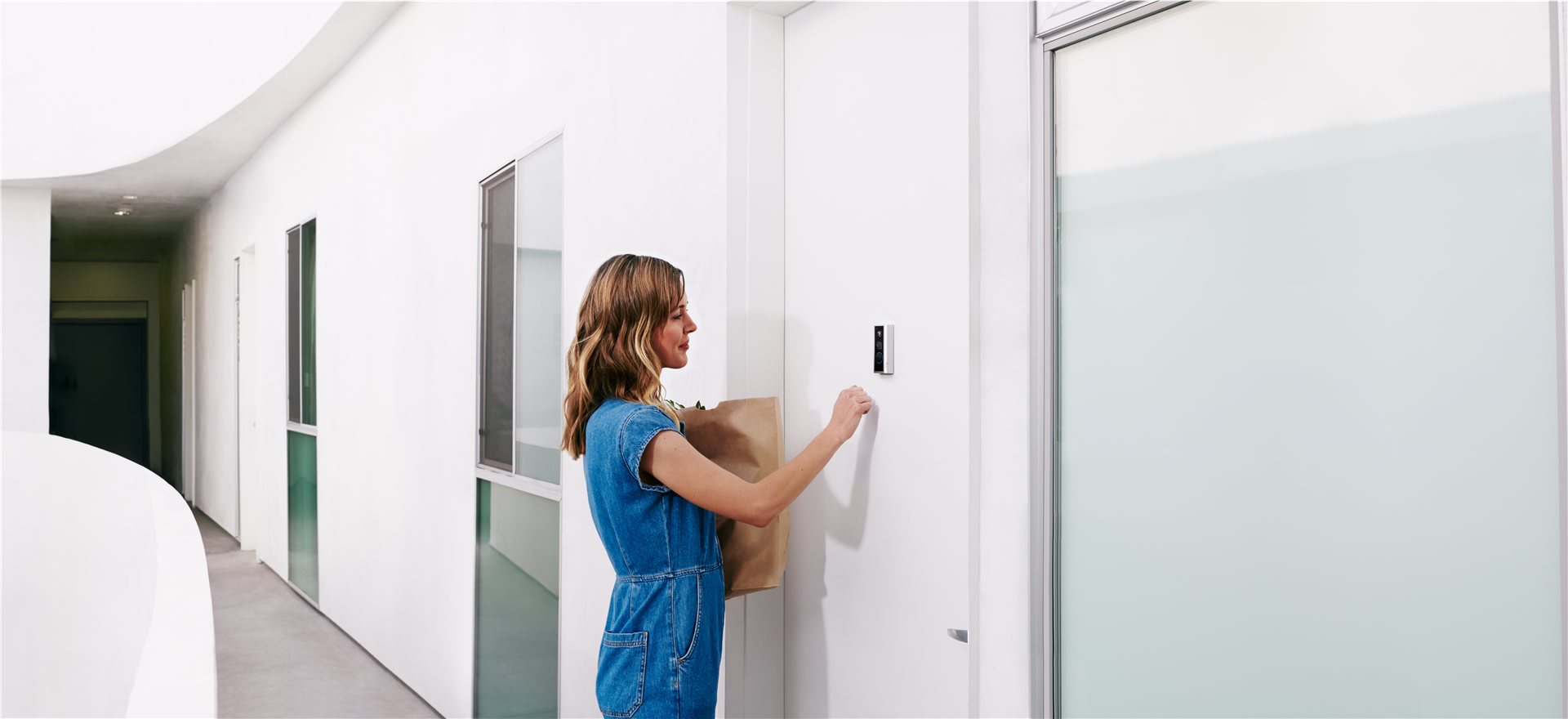 While Ring Video Doorbell is great to protect your home while offering a useful door bell at the same time, those who live in apartment units may think that it's an overkill to install one.
They usually have peep holes already to see who's at the other side of the door, and most guests would just knock on the door to be heard.
But a cool solution from Ring, the Ring Door View Cam, may change all that to make you feel more secure.
"With the launch of Ring Door View Cam in Australia, Ring now offers a video doorbell for nearly every type of home. Those who live in walk-up style apartments or even townhouses can now keep an eye on their front door, ensuring they never miss a delivery person, friends and family arriving, or unwanted visitors" – Mark Fletcher, Ring Managing Director APAC.
Ring Door View Cam features motion detection, two-way talk, 1080p HD video recording, night vision, privacy zones set up, and also knock detection (when someone knocks on your door).
It works on doors with peep holes (usually those who are living in apartments and townhouses) – i.e, you will be replacing the traditional peep holes with the Door View Cam. A tool to remove the existing peep hole is included in the packaging.
When someone knocks, you can use your Ring mobile app to see who's at the other side of the door WITHOUT having to walk to your door (which should feel safer, based on my experience living in an apartment unit). You can also talk to the guest with your phone if you are not at home (for example, your concierge might knock on your door while you are away. You definitely want to know why).
Ring Door View Cam is battery powered and rechargeable. It's unclear about the battery life but I guess it depends on how often it gets triggered, etc (similar to a battery-operated Ring Video Doorbell).
I wish I had this while I was living in an apartment for more than 15 years.
Ring Door View Cam is now available in Australia for A$299 at Ring.com, Amazon.com.au, JB Hi-Fi, Harvey Norman, Bing Lee and Bunnings Warehouse.