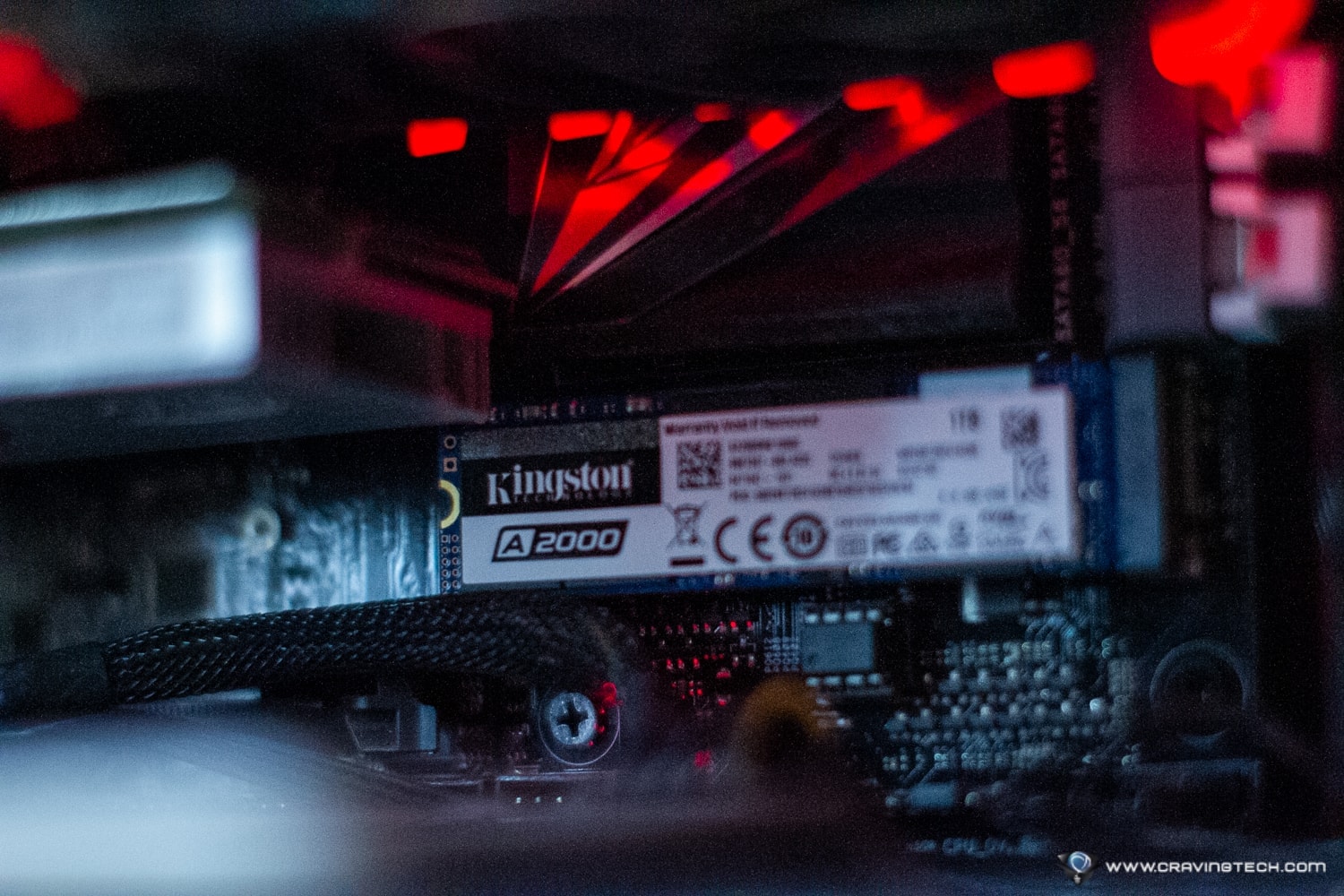 Kingston A2000 NVMe PCIe SSD Review – Many PC owners are still on their traditional hard disk drives (HDD) and swear by them. But this is 2019 and as storage gets cheaper and larger, there is no reason to still use an ancient technology to drive your main system.
If you are gaming, you are missing a lot by sticking to your HDD for loading game maps for you. Or if you are already using a SATA SSD, your speed is still limited by the motherboard's SATA interface.
When budget is a concern though, you should take a look at the Kingston A2000 which offers an affordable NVMe PCIe SSD that gives you around 2,200MB/s read & 2,000MB/s write speed. That's 3-4 times faster than a SATA SSD (which normally can only go for around 550MB/s) and about 18 times faster than a 7,200 RPM hard drive!
It's available in different capacities from 250GB to 1TB (which is the unit I have here), but an extra AU$100 gives you a capacity jump from 250GB to 1TB. So my advice is to go bigger than 250GB for sure. You can also go for 500GB which is just around AU$25 more than the 250GB. Worth the extra penny!
Running the disk with CrystalDiskBenchmark, it validates Kingston's claim on the speed: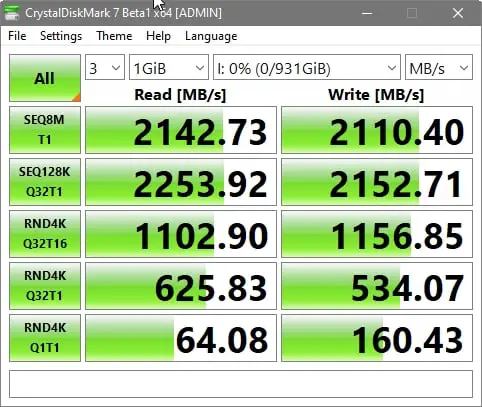 There are honestly many other NVMe drives with faster speed out there, but they come with more expensive price tags. For example, Kingston KC2000 offers the fastest read/wire speed in their NVMe PCIe product line ups, and then there is also the KC1000. But somehow, the A2000 has an impressive write speed that is on par and even beat the higher models!
Kingston A2000 is an upgrade from their older A1000 which only offers 1,500MB/s read & 900MB/s write speed, so it might be worth to just grab the A2000 if the price is not much more.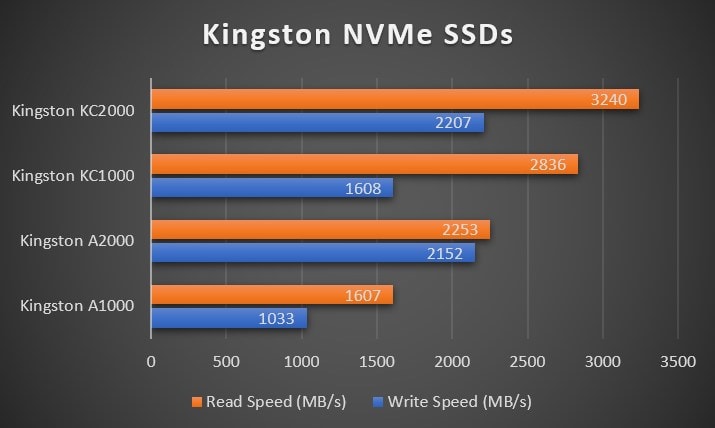 The impressive writing speed actually makes the A2000 a budget drive with a very good value, unless you really want that fast reading speed that the KC2000 offers. But again, if you are upgrading from a SATA SSD or HDD, the A2000 is already a big upgrade jump!
Kingston A2000 supports end-to-end data protection using 256-bit XTS-AES hardware-based encryption and has a built-in eDrive support, to be used by BitLocker (a volume encryption feature from Windows 10). The drive also comes with a 5-year limited warranty.
Kingston A2000 NVMe SSD Review – Conclusion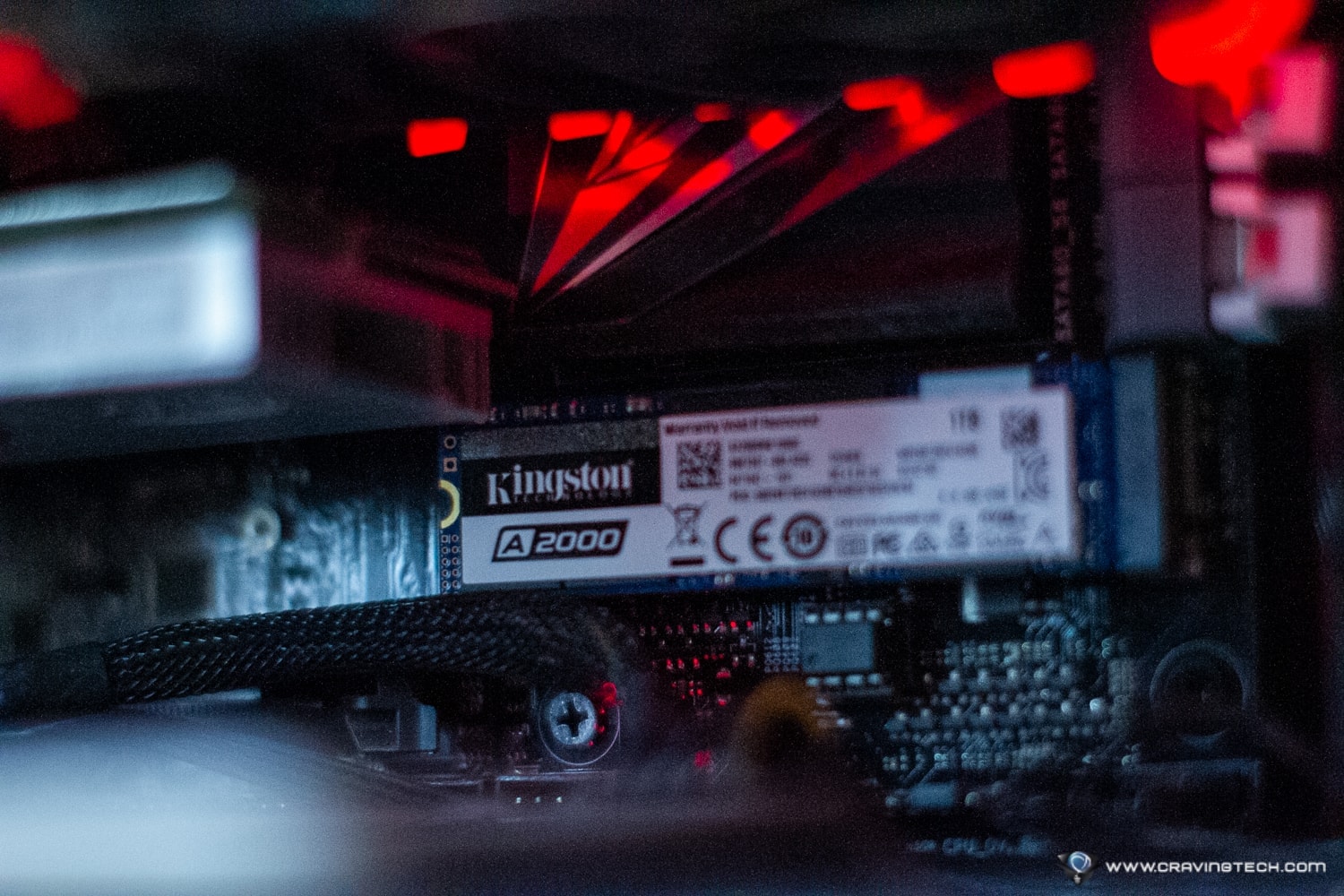 Kingston A2000 is a budget NVMe SSD to entice those to upgrade and move away from their HDD or SATA SSD, but don't let the price fool you. While its read speed may not be the fastest, its 2,000MB/s writing speed is something to be praise for.
You can purchase the A2000 in different capacities such as 250GB (around AU$75), 500GB (AU$99), or 1TB (AU$165). If I were you, I'd either grab 500GB or 1TB for sure, depending on your needs.
Disclosure: Kingston A2000 review sample was supplied for reviewing but all opinions are mine and not paid
Kingston A2000 NVMe PCIe SSD Review