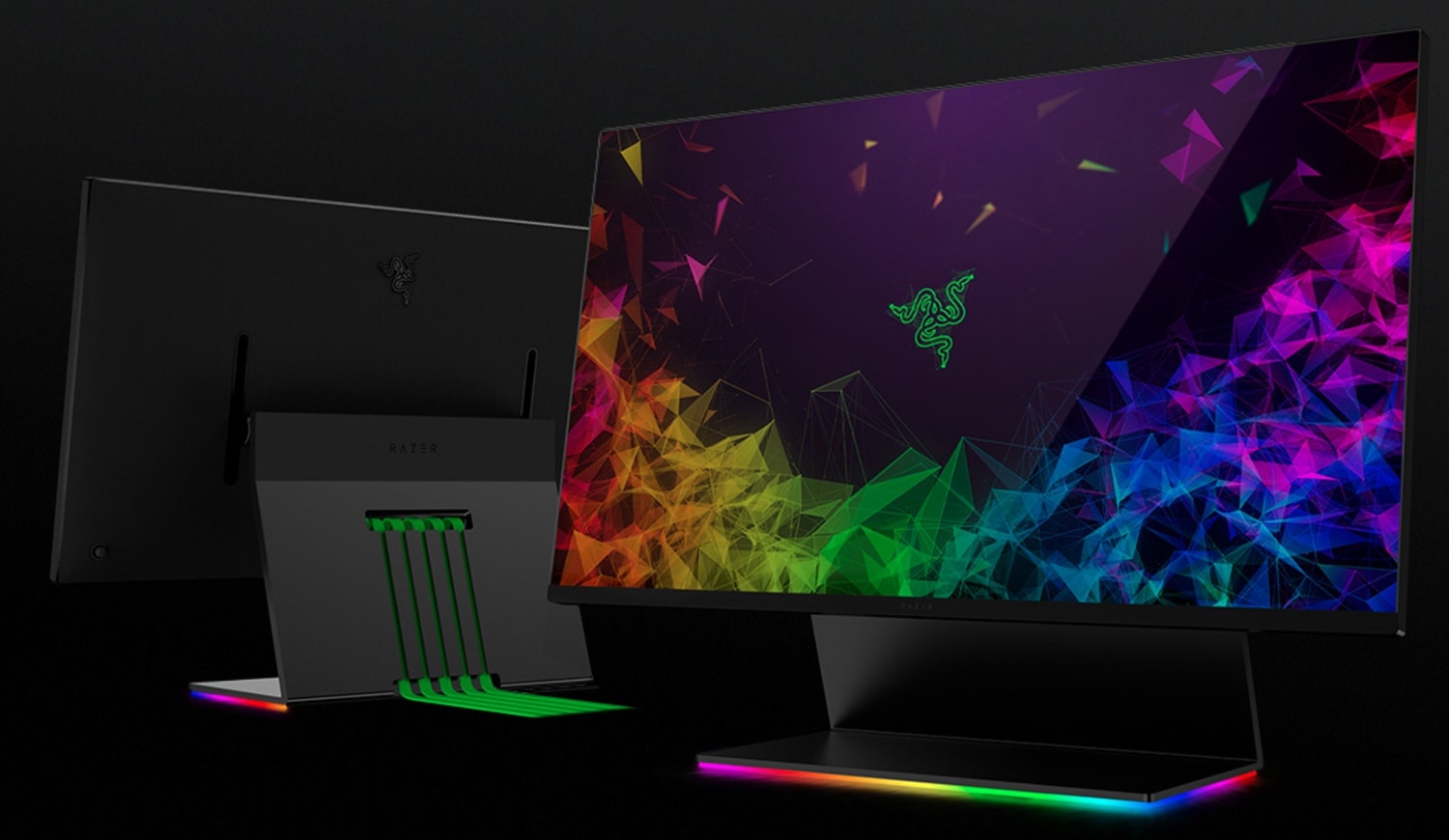 It takes some time but Razer has finally announced their first 27″ gaming monitor at CES 2019, the Razer Raptor. While it is still an early design model, the production units will be coming this year (so it's not really just a concept, but a real, tangible product).
And we're truly excited after seeing the full specs of Razer Raptor.
Razer Raptor is a 27″ IPS edge-to-edge panel [2.3mm bezels] gaming monitor with a custom-calibrated WQHD (2560×1440) resolution, and a refresh rate of 144 Hz.
If you are a true display geek, then you might want these information as well. It has a 1000:1 Contrast Ratio, 16:9 Aspect Ratio, Up to 420 Nits Brightness, and 178 degrees of viewing angle.
While the early design model at CES 2019 only supports AMD Radeon FreeSync adaptive sync technology (with 1ms Motion Blur reduction), Razer CEO Min-Liang Tan had confirmed on Facebook that NVIDIA G-SYNC will be an option by the time it launches officially. They are just showcasing the FreeSync at CES, but that doesn't mean it will only available in FreeSync. That is great news and I'm totally keeping an eye on this one (as I have an NVIDIA GTX 1080Ti graphics card on my gaming machine).
Razer Raptor will display a whole spectrum of vibrant colours with deeper rich black and has a 95 percent DCI-P3 wide colour gamut plus support for HDR content (HDR400).
And of course, it's not Razer without Chroma, and we're happy to see Razer Chroma integration into the gaming monitor. Connections wise, these ports are available in Razer Raptor: HDMI 2.0a, DP, USB-C, 2x USB3.1 gen1, DP (via USB-C), and Headphone Jack.
Plus, the monitor comes with a cool cable management system.
There is no Australian pricing and launch date yet, but at the moment, the FreeSync version has an RRP of USD $699.99. We recon it'd cost more for the G-SYNC version.
Maybe it's time to upgrade my Acer XB271HU gaming monitor this year to Razer Raptor?
Check out Razer Raptor official page.