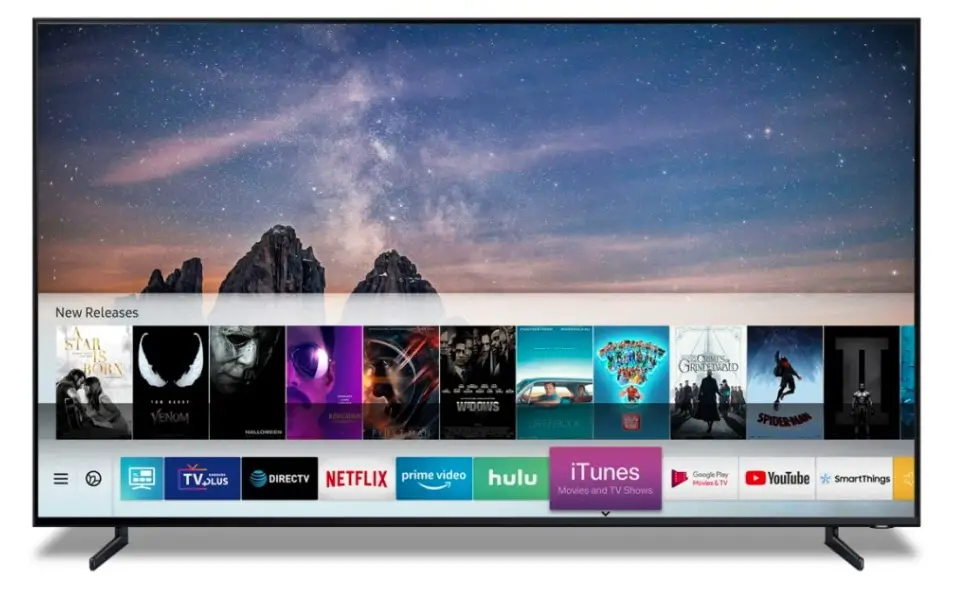 In a rather surprising news, Samsung has just announced a partnership with Apple in bringing iTunes and AirPlay 2 support to Samsung's Smart TVs.
If you think this might be a new year's resolution for both companies, who are well-known for their rivalries, you might be right.
Samsung Smart TV models this year (2019) will come with a direct support but if you have an older Samsung Smart TV (2018 models like ours), then there will be a firmware update later this year.
If you have purchased some iTunes movies or TV shows from your PC, Mac or iDevices, you'd normally need to have an Apple TV hooked up to play them on Samsung TVs. But with the good news, you will be able to play them on your Samsung TV through an installed, standalone app (that is assuming you haven't bought an Apple TV yet).
We have the 75″ Samsung Smart TV (UA75NU7100WXXY) at home and an Apple TV hooked up to it. It does make things simpler with AirPlay as I can project movies that I bought from Google Play Movies (for example) to the Samsung TV with just a tap.
But with the upcoming update for AirPlay 2 support, I guess we wouldn't be needing that anymore.
While we've seen Samsung and Apple fighting it all out through courts and copyright infringements, hell has definitely frozen over.
Source: Samsung newsroom