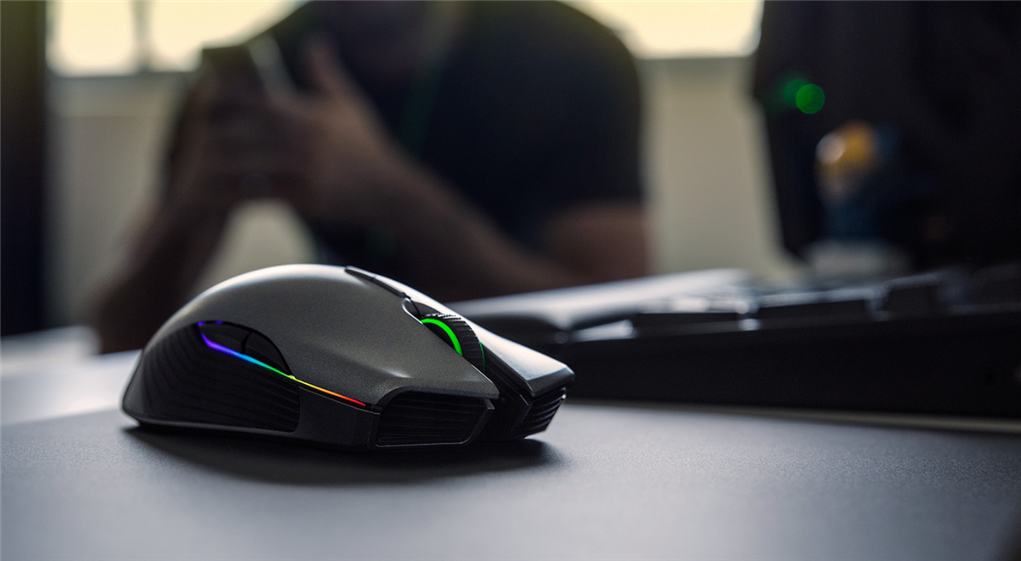 It's not that long ago that the Razer DeathAdder Elite gaming mouse came out. I'm still using it at the moment for my Overwatch competitive games and love the performance. The best wireless gaming mouse from Razer, the Razer Mamba Chroma however, was launched back in 2015.
Razer fans who would want an upgrade to the Mamba would be happy to know that a successor to the Mamba wireless gaming mouse has just been announced by Razer and it comes with a new technology to further give you a lag-free wireless experience.
Razer's new Adaptive Frequency Technology will constantly scans frequency channels in millisecond intervals for any form of interference, and then seamlessly switch to a different channel with the least interference.
Wireless interference is not uncommon. All of your wireless devices (including your wireless router) must connect to a wireless channel like everyone else. If there are many devices using the traffic on that channel, interference can occur (i.e random quick drop-outs or speed slowness). With the AFT featured on the Razer Lancehead wireless gaming mouse, this should not happen.
Apart from that, the Lancehead is also ambidextrous (can be used left-handed) and has a different shape to the Mamba. We'll have to get a hands on one before we can tell more about it. Also note that the Lancehead weighs 14 grams less than the Mamba (Chroma).
Sensor wise, it looks as if they are similar and not of an upgrade (i.e 5G with 16,000 DPI and 210 IPS tracking.
If you are after a wired version for a more competitive advantage (eSports-grade) or just for a preference, the Razer Lancehead Tournament Edition (Lancehead TE) offers a better performance with 450 IPS tracking like the DeathAdder Elite.
Both have the Chroma lighting and a hybrid on-board & cloud memory through the upcoming Razer Synapse Pro.
Here is a Razer Lancehead Tournament Edition Unboxing Video from Razer Jack's channel on YouTube:
Razer Lancehead and Razer Lancehead Tournament Edition Availability in Australia & New Zealand:
Razer Lancehead (Wireless)
Price: AU$239.95 / NZ$269.95
Availability:

Razerzone.com: Pre-order now
Worldwide: May / June 2017
Razer Lancehead Tournament Edition
Price: AU$139.95 / NZ$159.95
Availability:

Razerzone.com: Available now
Worldwide: April / May 2017