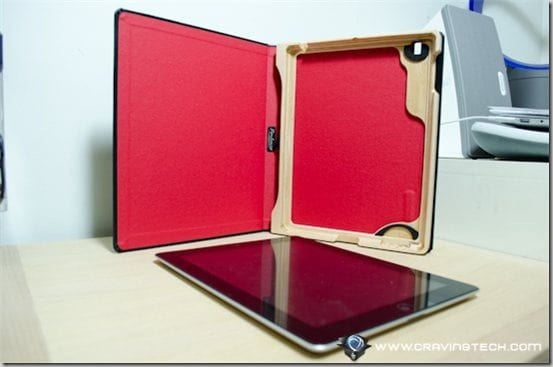 Portenzo iPad 2 Book Bound Case is a beautiful looking and solid iPad 2 Case – handcrafted, custom made (if you wish), and stunning. All these thanks to the combination of bamboo and leather (or buckram, depending on what you select).
With plenty of customisations and a few unique features such as a stylus compartment option and an Audio-Flow™ Sound Chamber to make you enjoy your music even more, Portenzo has certainly made iPad 2 cases a luxury to behold.
The Book Bound Case sample that I requested from Portenzo was a custom made one:
Pitch Black Buckram for the Outside
Red interior
Medium Red Standard Elastic Strap
Stylus Compartment
Of course, there are plenty other customisations such as different colors, IntelliStand (allowing you to place the iPad on different viewing angles), etc.
The case itself adds a little bit of weight (about 200-ish grams) so if you are looking for the most lightweight case, then obviously Portenzo iPad 2 case is not for you. However, the case does feel really sturdy and protective. Not sure about its survival level against drop, but then again, I don't normally drop my phone and tablets.
The amazing thing about this case is how it transforms your iPad 2 into a sexy looking journal while you hand-carry it. The strap secures the case openings and adds a little bit of aesthetic into the case at the same time.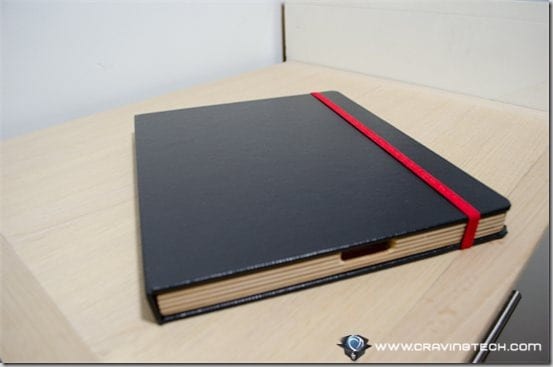 The Portenzo iPad 2 case also has an automatic Sleep/Wake feature like the iPad 2 Smart Cover. It's definitely a great addition, especially since the case covers the iPad 2 power button on the top.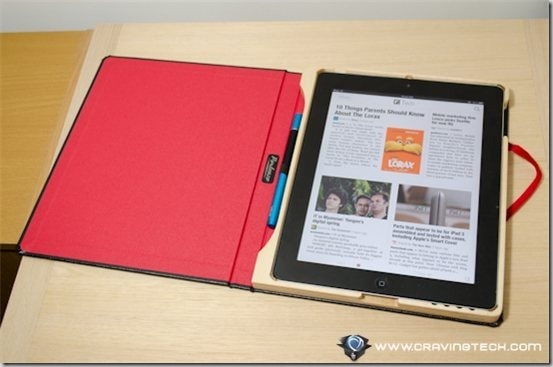 The instruction included in the packaging mentions about a hidden feature to turn the iPad off/on by pressing the top right corner of your iPad. I tried it a few times but nothing happened though. Seems that a couple of people on their review sections couldn't get it to work either? Nevertheless, you don't need it – simply open/close the case, done. In the end, this is not a deal breaker.
Apart from the power button, however, the case has openings that leave all the other ports, buttons, and jacks remain exposed. You can recharge while the case is closed, plug your headphone, or take a photo with the rear camera.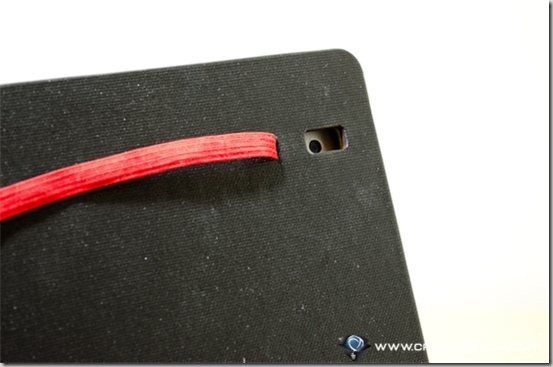 The Audio-Flow™ Sound Chamber design is supposed to enhance audio quality and directs the audio straight to you. I don't listen to music much on my iPad though so unfortunately I can't compare the quality. The sound is definitely being directed as advertised, thanks the opening angles.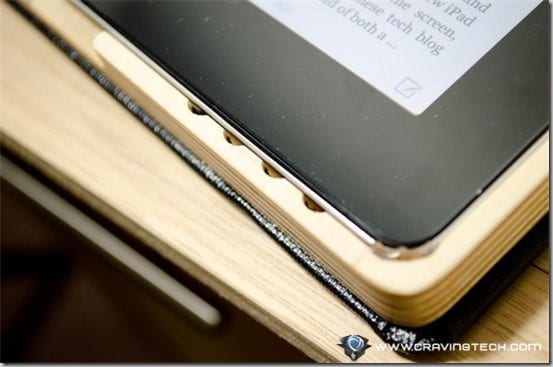 If you have a stylus, you can order a Stylus compartment version, which makes the case slightly wider, but not by much. The compartment holds the stylus tight and still allows you to close the case like a book cover, without any bumps or difficulties. I love how I have my JotStyle Pro stylus all the time now inside the Portenzo case. Whenever I need to design, draw, or play the guess-and-draw kind of games, I can pull my stylus up and put it back in after. This way, you can always bring a stylus with you where ever you go.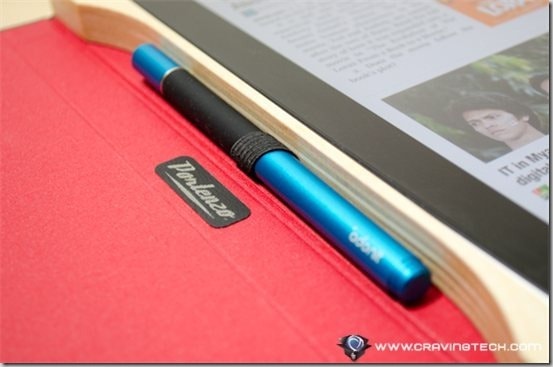 Portenzo iPad 2 Case is simply one of the most beautiful iPad 2 cases out there. It looks classy, elegant, solid, and beautiful (oh sorry, I said the word "beautiful" again and again, didn't I?)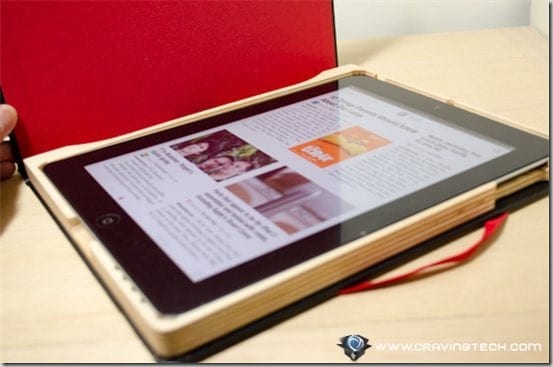 Note: Portenzo iPad 2 Book Bound Case review sample was provided for the review