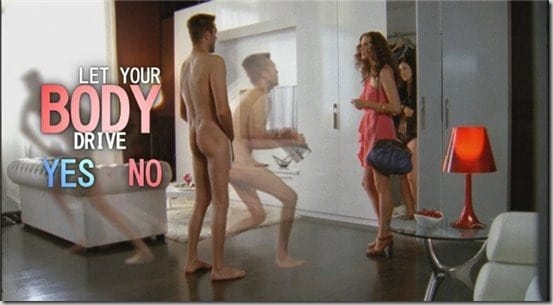 I was planning to post this on the weekend for some fun, but I guess no one would complain for a Monday Fun now, wouldn't it? I was made aware of this funny and interactive campaign video by Peugeout through eBuzzing.
Peugeot is driving us into the future. Get a whole new 208 experience with their interactive film. Will you be able to get yourself out of this sticky situation? Have a go!!
Following on from the 208 interactive game, the Peugeot Motion & Emotion Show in Rio de Janeiro and the RE-GENERATION Show at the Brussels Motor Show, from the 16th February you will be able to enjoy a new interactive 208 experience conceived around the notion: "Let your body drive".
The 208 has been designed to be perfectly in tune with the driver's body: more intuitive, more sensation, more stimulation. It allows the body to express itself fully, and the new interactive film perfectly illustrates this. During the film, the internet user is invited to decide what will happen next. The film progresses as a succession of scenarios in which the body and physical sensations are at the centre of the action.
The film's message is clear: the Peugeot 208 is the car for those seeking intense sensations.
Visit www.letyourbodydrive.com to watch this unique, exhilarating and groundbreaking film. Here's a taster of what you can expect on the when you visit: click here