EPOS EXPAND Vision 1 Review – Do you work from one place to another frequently and usually rely on your laptop's webcam for video conferencing needs? You might be disappointed with the quality or in most modern laptops like both my GIGABYTE AORUS 15G Gaming Laptop and HUAWEI MateBook X Pro, not happy with the angle of the built-in camera.
Thanks to this portable, personal webcam from EPOS, you can now improve the quality of your video conferences and calls where ever you are.
EPOS EXPAND Vision 1 Review – Packaging Contents and Unboxing
The included hard case is really nice as you can place the webcam and cable into the case, making it easier to travel with it. The webcam itself has a mounting clip and tripod thread.
EPOS EXPAND Vision 1 Review – Design and Features
Designed for portability, the EXPAND Vision 1 is designed to be compact in shape and foldable but don't let this fool you, because the camera itself is equipped with a really good, big lens. Plus, you'll find two omni-directional, noise-cancelling microphones built inside the unit. If you think that video quality is going to be compromised with this approach, you are mistaken.
The webcam itself is capable of delivering up to 2160p (UHD) @60fps for that smooth and ultra-sharp quality. The 4K camera is also powered by a really good lens and you can see the high quality the moment you use your favourite video conferencing software with the webcam.
EPOS EXPAND Vision 1 is certified for both Microsoft Teams and Zoom, which means the webcam has been tested and approved for its performance and network stability. A small LED will lit up when the webcam is running so you'll always know.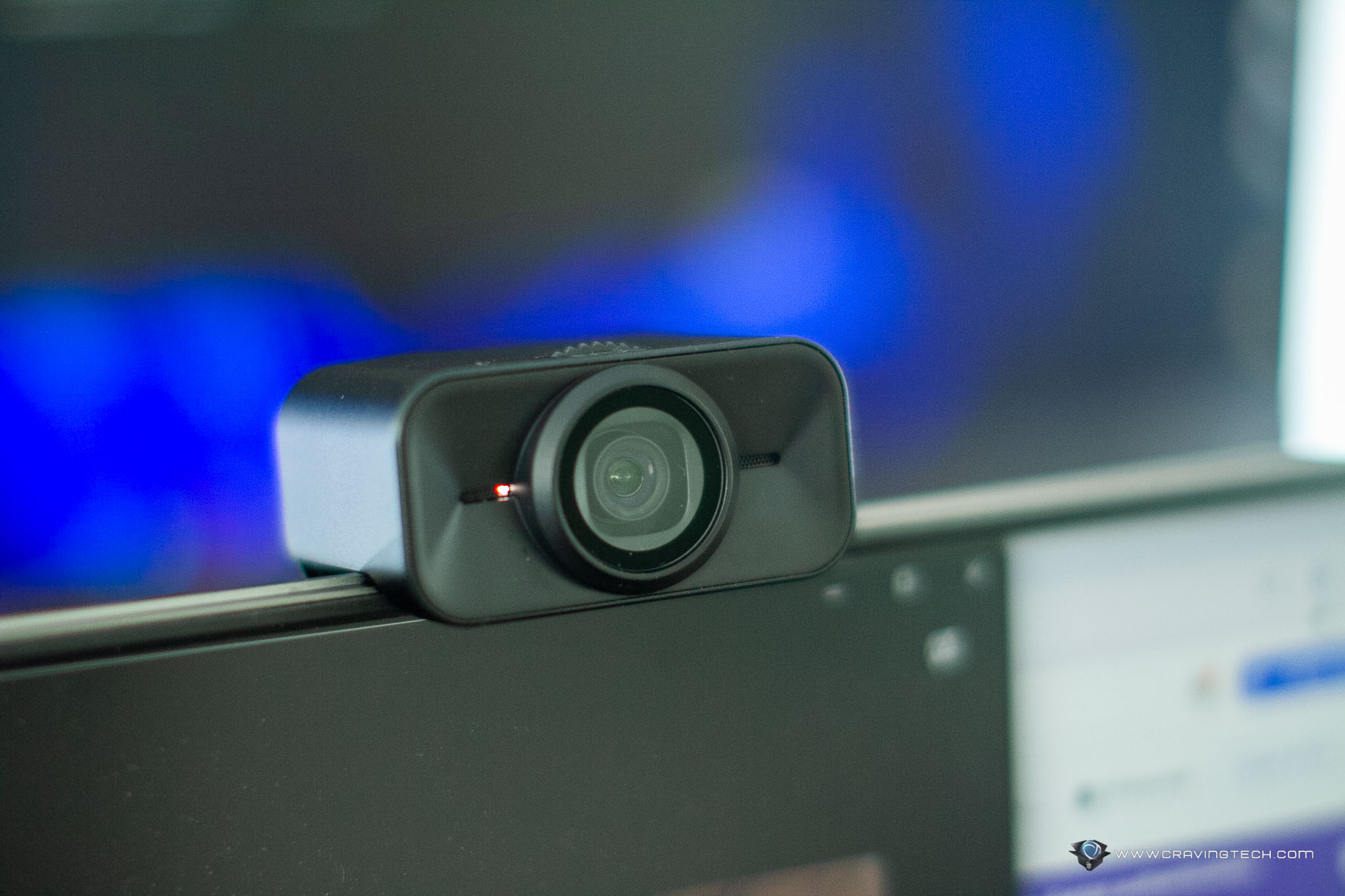 The included 1.2m USB-C cable is a bit short for desktop use unless your PC sits next to your monitor but you can always get an extension if needed. For laptop use, the length is perfect and this also allows you to store the cable in the included carry case easily.
To use the webcam, simply plug the cable to an empty USB-C slot on your computer and that's pretty much it. Sure, you can install the EPOS Connect software if you want to control its zoom, adjust lighting, colours, etc but you don't need to if you are happy with the default settings.
There are three predefined field of view angles set up (wide-view, default, and close-up) and you can easily switch between them to suit your environment and preference.
An integrated shutter is also built into the camera to secure privacy and it's easy to access with the scroll wheel on the top.
EPOS EXPAND Vision 1 Review Conclusion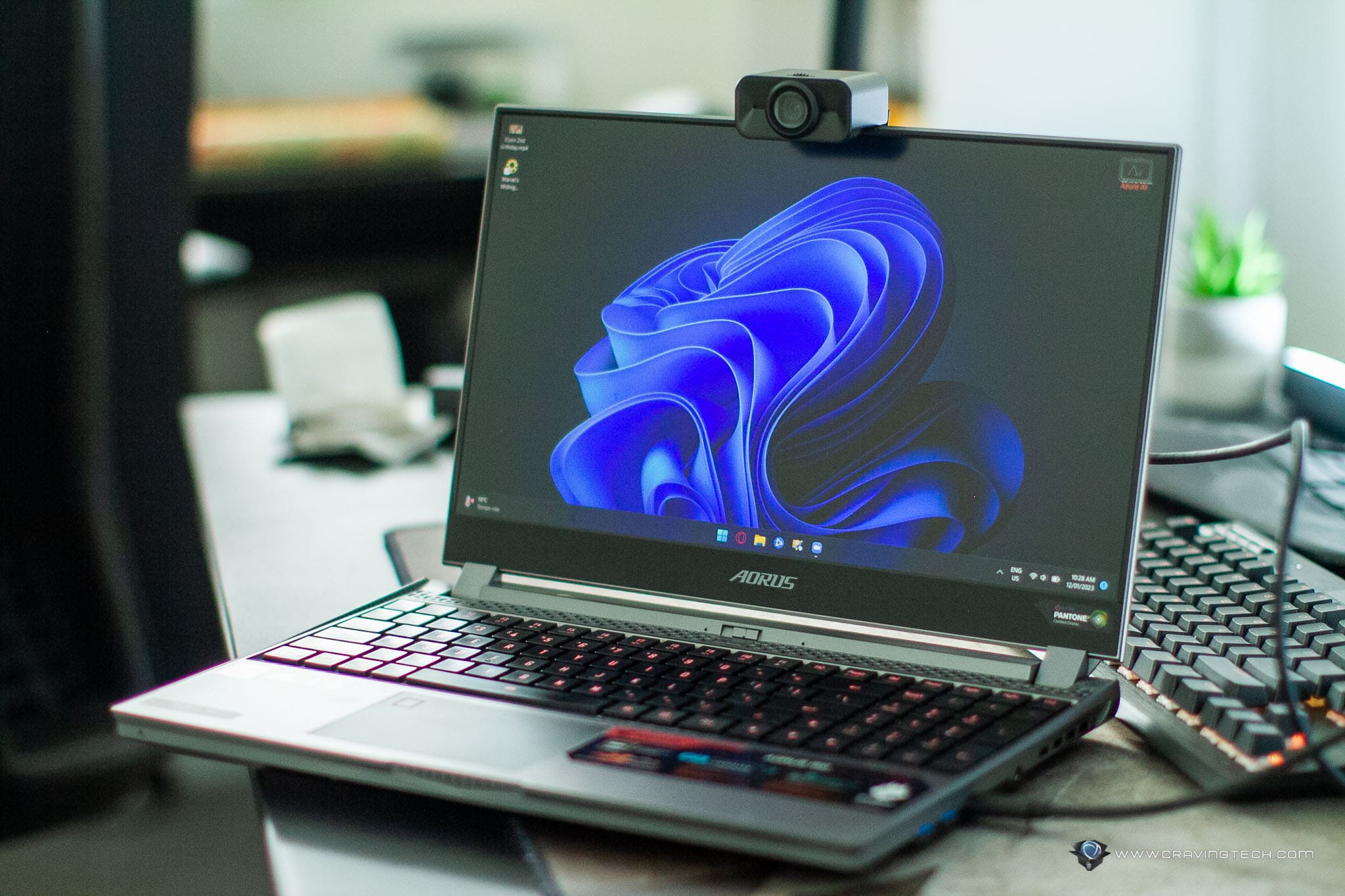 If you are always on the go with your laptop but wants a better, high quality webcam for your video conferencing needs, EPOS EXPAND Vision 1 fits just right.
It has a compact form to be carried easily inside the included hard carry case, and delivers high quality 4K video thanks to its use of AI to optimise image quality with a great, built-in microphone. The built-in privacy shutter completes the whole package as it offers peace of mind when you are not using it + there's an LED to indicate when the webcam is in use.
EPOS EXPAND Vision 1 retails for A$379 and is available now at retailers around Australia. Also available at Amazon.
Disclosure: EPOS EXPAND Vision 1 review sample was supplied for reviewing
EPOS EXPAND Vision 1 Review
Summary
A portable 4K webcam with really good image quality
Pros
Compact, modern, portable design
High quality video
Microsoft Teams and Zoom certified
Integrated privacy shutter
Hard case included
Cons
Short USB cable is not that suitable for desktop use
No USB-C to USB-A adapter included
It's not exactly small, but you get great video and sound quality